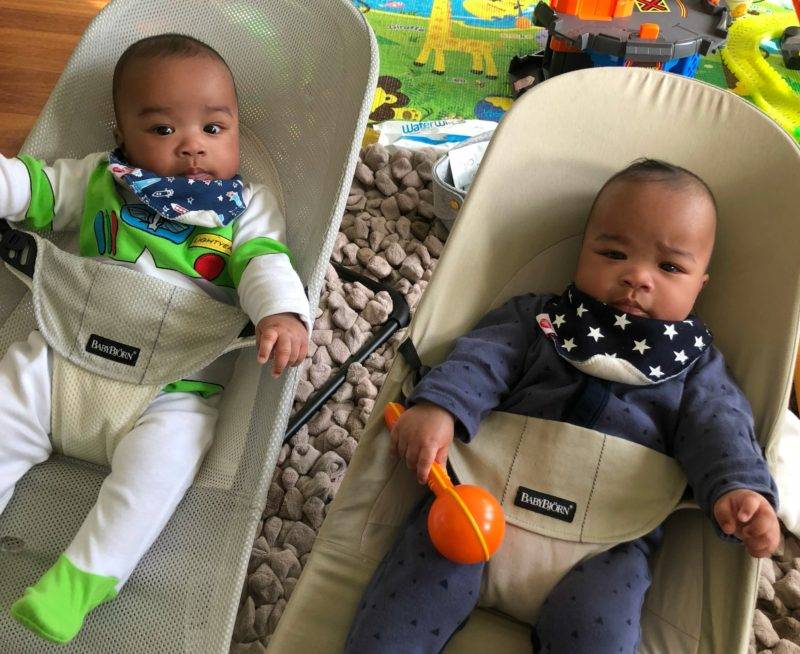 What is it like to be a mum to a toddler and newborn twins, all under two, and what essential baby products will help you survive and thrive?
Here's the latest update from our blogger Jenny (make sure you read her posts about being pregnant with twins and also her weaning essentials and travel tips with a baby).
Back in August 2017, our family of three jumped to five with a bang. Our twins arrived at 33 weeks and life as we knew it changed, forever.
Fast forward five months and we're surviving! More than surviving, I don't want to tempt fate but dare I say, we are loving it. Before the twins arrived, I was almost looked upon with pity by some when I told them I had a 20 month old and expecting twin boys. One friend warned me I would never sleep again and if I didn't get a full time nanny I would be tearing my hair out.
Sure it was hard, adjusting to life with a single child is hard enough but two more is a whole new ball game, but somehow we did it. With a lot of patience and help from family we have someone managed to fall into a new rhythm and even my now two-year-old is loving having two little brothers around.
Here are a few things really helped me along the way…
Tuppence and Crumble Star Wrap, www.tuppenceandcrumble.com, £25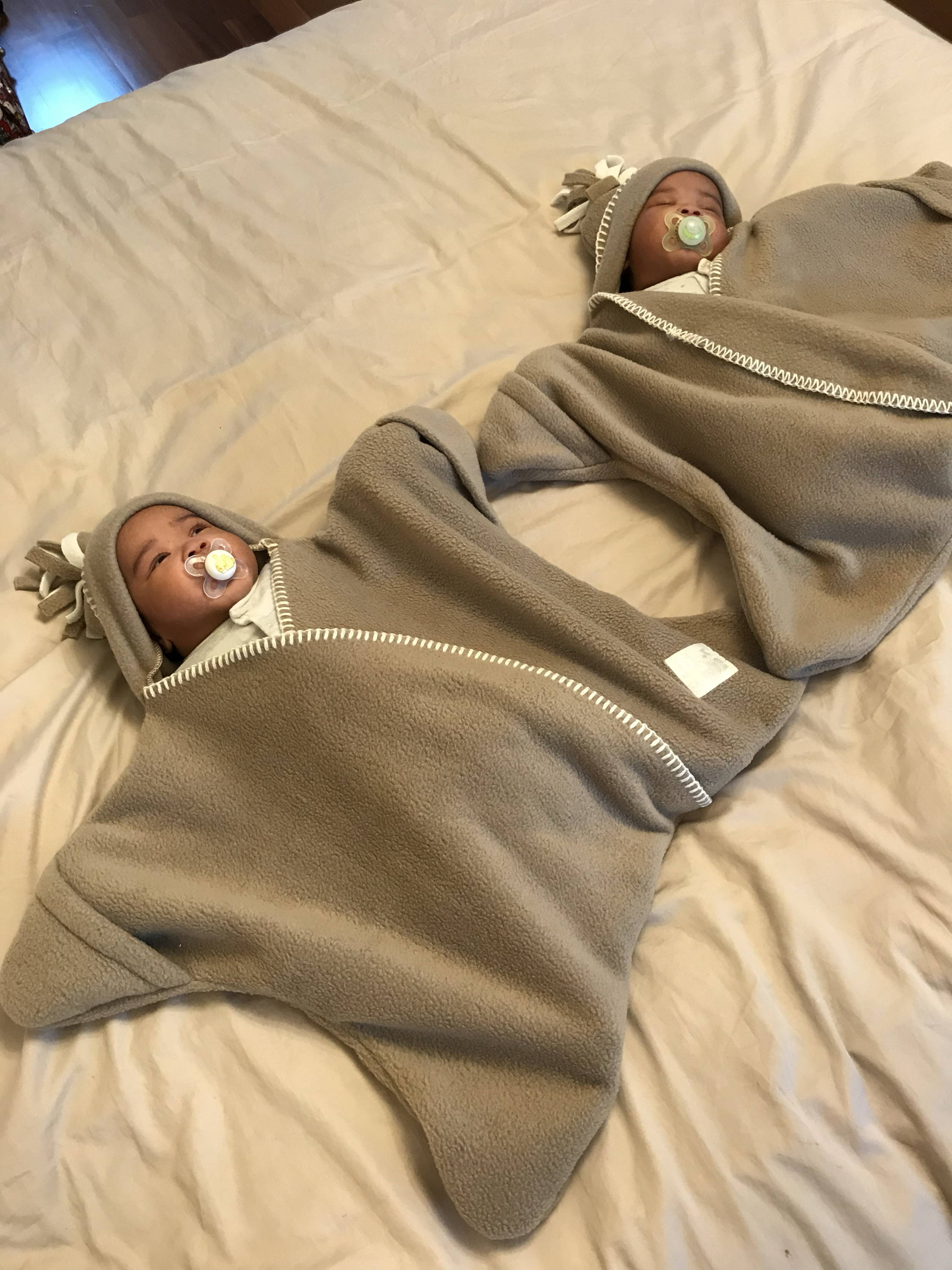 As much as I love our new Baby Jogger City Mini Double buggy I really did miss the convenience of being able to pop the car seats onto the frame. As the twins were premature we have had quite a few hospital visits and appointments this winter. Now dressing one baby in a snowsuit is struggle enough, but two? I'd be exhausted before I even left the house. Step in my all-time favourite find, the Tuppence and Crumble Star Wrap. Quick to put on and super cosy, these are an absolute lifesaver. Of course, the twins look super cute in them too which is a real bonus. We get so many compliments when out and about.
Zippy Bibs, www.zippybibs.com, starting price £3.75 a bib
Although the twins aren't my first, I am experiencing some new things with them. Reflux being one of them. Carter hardly needed winding (even though I would persevere for about 40 mins trying to get him to burp) and even if he did burp no milk ever followed. Not so with these two, I affectionately named them my little puke monsters in the beginning (they have thankfully grown out of it) and these Zippy Bibs were really handy. They are nice and thick so able to absorb a lot of spit up. They come in a huge variety of colours and patterns so I see them almost as a baby fashion accessory. In fact, Carter still wears one every now and then to jazz up his outfits.
Mam dummy, www.boots.com, £5.75 (pack of two)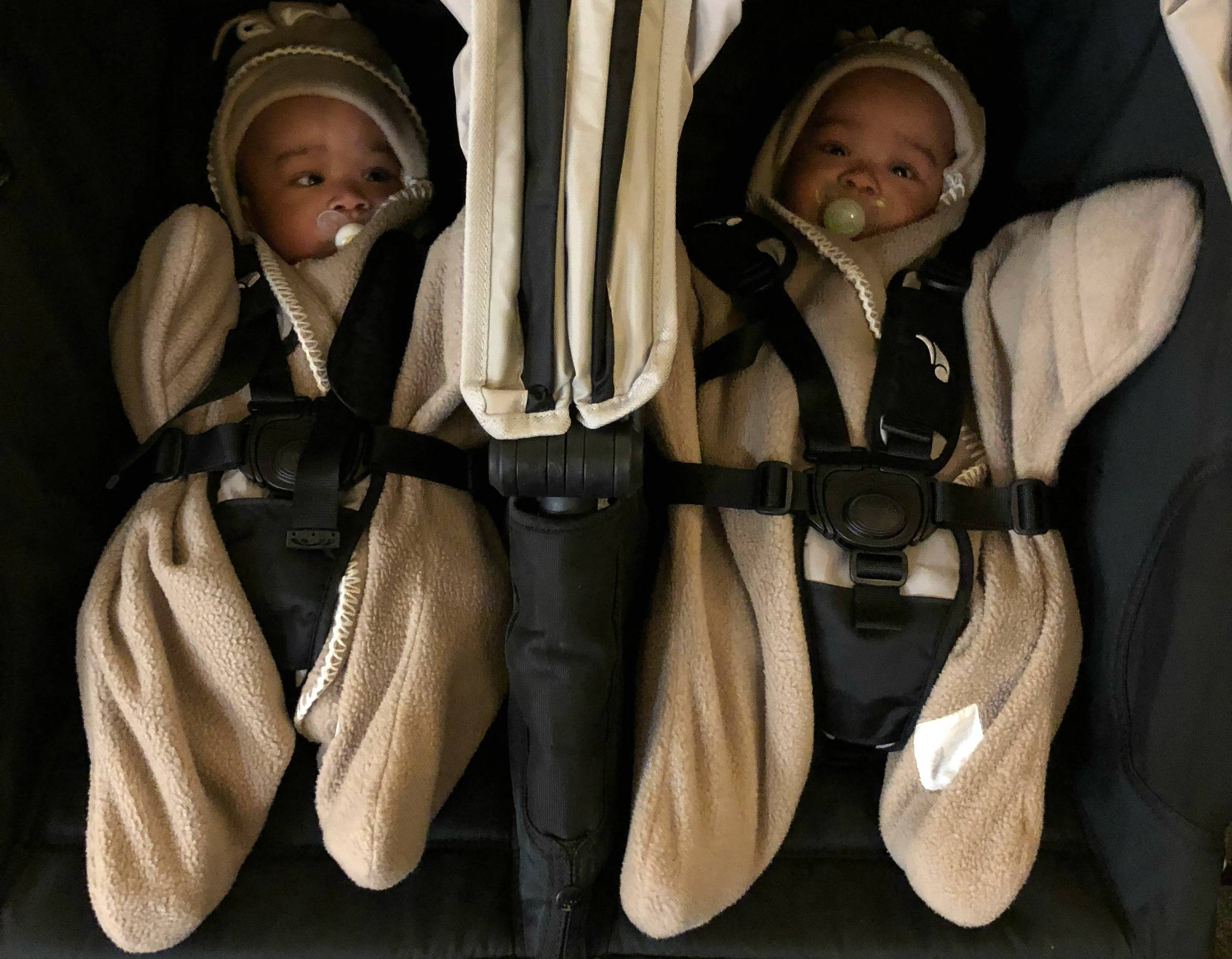 Now I know opinions are divided on the use of dummies but for me, they have been an absolute lifesaver. Carter used one to help him sleep and by the time he could use his hands he took it out himself so I never had any trouble weaning him off. With a toddler and twins, my hands are full all the time so I found I needed the dummy even more. With the use of a dummy I am able to calm one twin, buy myself an extra twenty minutes to finish off feeding the other. I have always stuck to Mam as I love the fact they can be sterilised in the container. The glow in the dark ones for night are really useful, saves you groping about when half asleep and dealing with a crying baby.
Aden and Anais Burpy Bib, www.adenandanais.co.uk, £19.95 (pack of two)
I almost forgot, going back to the whole reflux thing. These burpy bibs were an absolutely life saver (not to mention shoulder saver). When they were a bit younger the twins would bring up milk a few times before settling so I would pop them in a bouncer with this wrapped around their necks. Most of the time it caught everything, a full length version would be handy for really bad days though.
Bouncers, Baby Bjorn, www.johnlewis.co.uk, starts from £119.99 and Fisher-Price Rainforest Friends Comfort Curve Bouncer, www.argos.co.uk, £29.99
Way back when I was staying in the Neonatal unit with the twins after their birth a lovely nurse gave me a tip. Use a bouncer. I never got the hand of tandem feeding so inevitably one twin was screaming for milk while I fed the other. Slowly though both got used to being bounced in a bouncer (with my foot) while I fed the other milk. We had two bouncers from when Carter was a baby and funny enough both twins had a favourite. Cooper preferred the Fisher-Price, the vibrate mode was guaranteed to send him off to the land of snooze...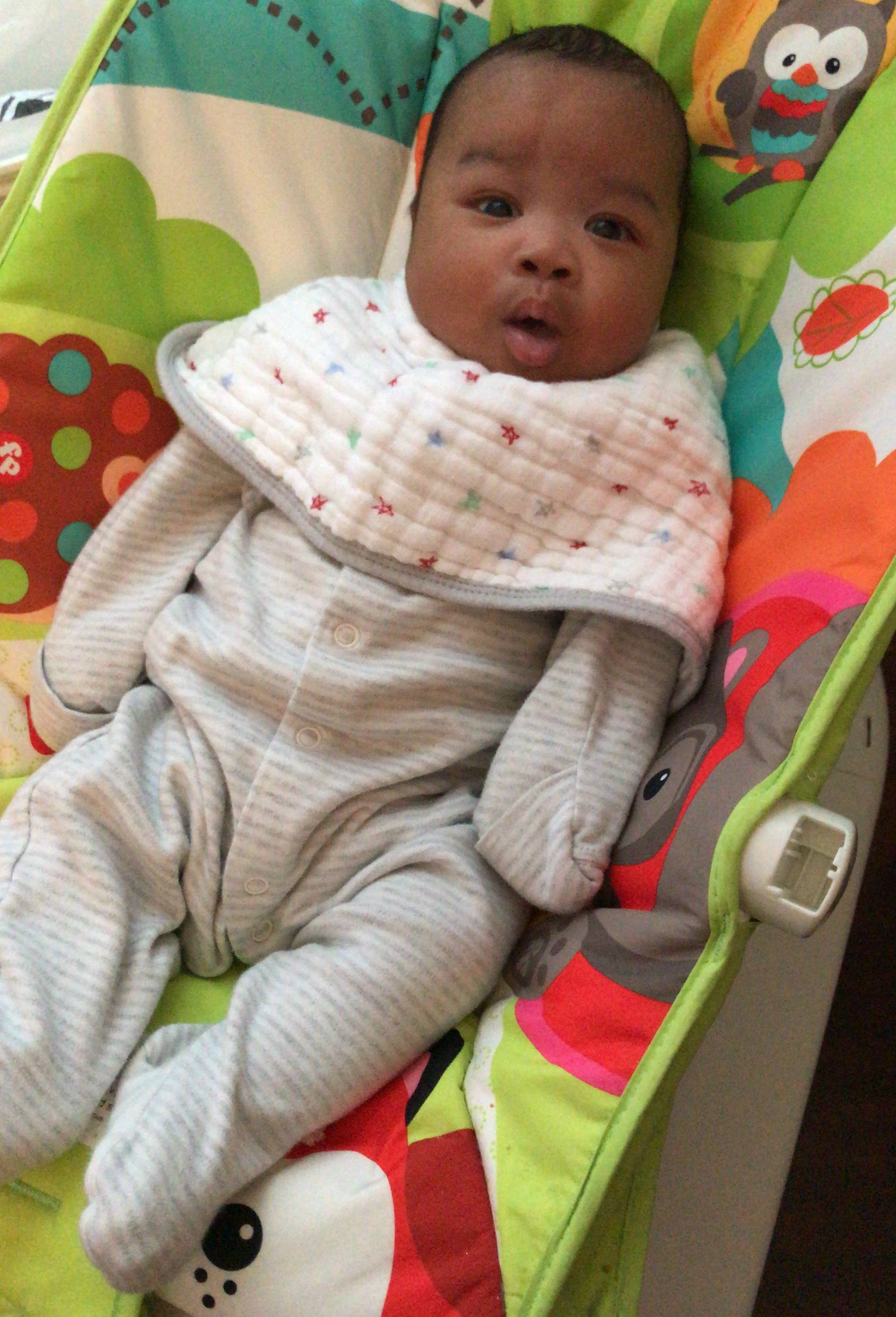 ...Whereas Cameron seemed to prefer the Baby Bjorn.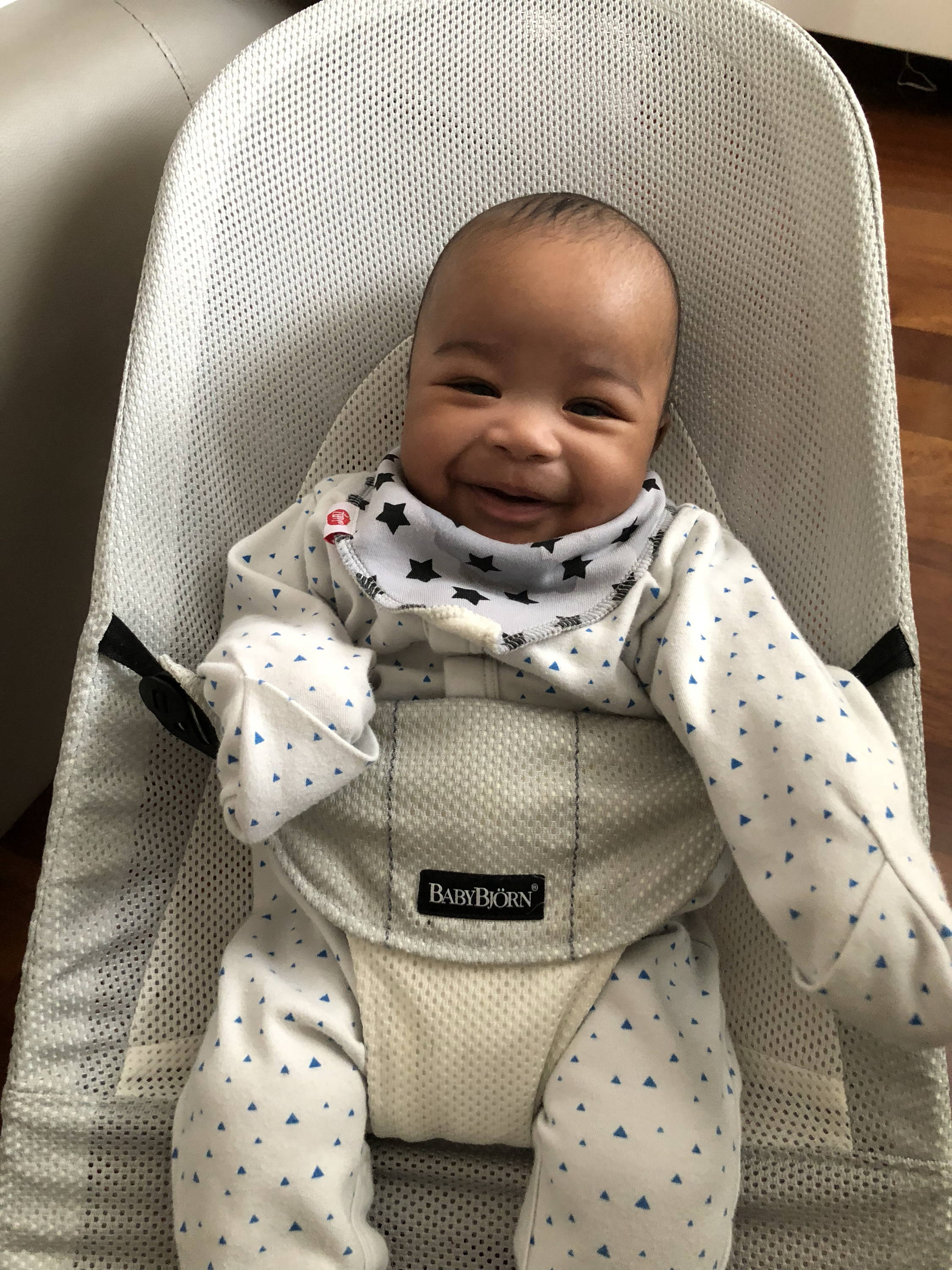 Both have pros and cons. The Fisher-Price has vibrate mode but is bulky whereas the Baby Bjorn is lightweight (but very pricey!) and folds up nicely for storage and moving from room to room. Either way, both have been really helpful in keeping hungry twins calm while waiting to be fed.
What were your essential products for twins? Make sure you also read our posts on a twin birth story and twin essentials