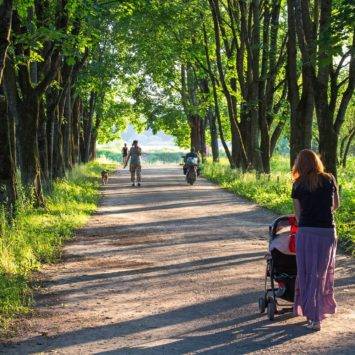 "Friendship is born at that moment when one man says to another: "What! You too? I thought that no one but myself . . ." C.S Lewis
Welcome to Friendship February on TalkMum! This month we'll be celebrating friendship as a new parent, and looking at ways in which you can meet new people and hopefully bond over the 'you too' moments of parenting.
The early months of new parenthood are a time you need friends and close confidants more than ever, yet it can be easy to feel isolated when you've been plucked out of your usual work and social circles due to being at home all day with the baby.
Cafes, playgroups, and baby groups, even the busy park can make you feel incredibly lonely when it seems like everyone knows someone but you.
So how easy is it to make friends when you're a new mum, and how do you make sure you stay in touch with your old ones? And moving on a few years, how easy is it to make new friends at the - daunting - school gate? We'll be covering all this, and more - so stay tuned!
Make sure you catch-up with our posts from January, including why folic acid is so important during pregnancy and five things to do when you find out you are pregnant