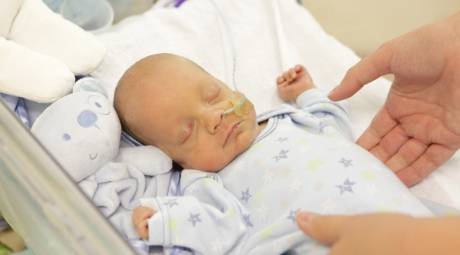 Help raise awareness and money for World Prematurity Day
This year 15 million babies will be born prematurely around the world, and very sadly around 1 million of these won't survive. 60,000 premature babies will be born this year, right here in the UK. It can turn a family's lives upside down and be incredibly traumatic to deal with, so charity Bliss are joining up with other organisations around the world today to raise awareness with World Prematurity Day.
Just imagine not being able to hug your baby for days - or weeks - after he or she was born, and worrying about your tiny baby's health...
What can I do to help?
There are a few things you can do. You can take part in a 'Thunderclap' on Twitter and Facebook - by signing up here, you're authorising a tweet or Facebook post to go out at 12pm today, which will amplify the World Prematurity Day message. Think of it as a bit like a virtual flashmob. With any luck, it will become a trending topic and more people will become aware of World Prematurity Day.
Wear something purple today or light a purple candle in your window. The international colour for World Prematurity Day is purple - it's an easy way to show everyone you're supporting Bliss.

 
How can I donate money?
You can donate here to make a difference for premature babies and their families.
If you need support, email hello@bliss.org.uk and someone will get back to you in 3-5 working days.