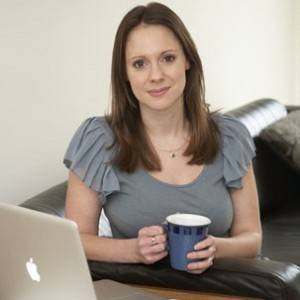 This month we're talking about life as a working parent, and taking a closer at the lives of our TalkMum bloggers. So how does Fran, as a mum of three, balance everything?
There isn't a one size fits all when it comes to work/life balance and it's something I've recently written about on my own blog as I'd been feeling I had a lack of balance and, as a Stay at Home Mum, I'd swung completely to chief bottle washer, bottom wiper, chef, chauffeur, entertainer and nurse without anything else countering.
It's often not as simple as wanting to work from home, wanting to be full-time, part-time or freelance. Childcare costs, logistics, type of job and flexibility (lack of) of a company can all be barriers to getting your ideal working situation.
Before my first daughter was born I was working full-time as a PR manager in the City. I recommenced working for the company from home, on a part-time basis, when she was six weeks old. Without having any childcare, I found this quite stressful and looking back, I now know I should have waited until at least three months. However, I was only on Statutory Maternity Pay so the prospect of half my usual pay was quite a draw. I was in the fortunate position of not having to go back to work for financial reasons. However, working in that capacity meant we could buy the little extras; this I loved, but I was spread too thinly as I rushed between mother and baby groups, play dates and my computer, all whilst adjusting to being a new mum.
I knew that when my maternity leave ended, I didn't want to go back to work full-time. I still wanted to spend plenty of time at home with my little girl doing all of the activities and groups we'd been doing. I had always enjoyed my job though and the money was a definite attraction as was the whole City environment. Working part-time was the ideal solution. I did two days in the office and half a day at home and even managed to negotiate a pay rise. I absolutely loved it. I still had three days at home with my daughter, but it was real quality time. I didn't have to try and cram two and a half days of working at home between naps, on the way to play dates and at groups. I had two dedicated days in the office where I was really focused and got the bulk of my work done so that the half day was mainly a matter of checking emails and following up on anything urgent. I really enjoyed the office banter and as my husband worked at the same company, I loved going out on lunch dates business lunches. It really was the best of both worlds.
I carried on working part-time in the office until I was 34 weeks pregnant with my twins.
With a two year-old to entertain and newborn twins, work wasn't even on the radar this time around. I totally immersed myself in motherhood. It was liberating to plan my days without even giving work a thought. I totally embraced and loved this lifestyle change.
A year in and I would certainly have considered working part-time again but it wasn't financially viable such was the cost of childcare for three. My maternity leave ended and I was officially a Stay at Home Mum.
About six months ago I found myself craving something more mentally stimulating to complement my mum role. I was therefore very happy when I was invited to write for TalkMum in November of last year. That inspired me to start my blog – The Parent Social - at the beginning of this year. I've been enjoying this very much and have been asked to write for several other sites.
I have just started working on a freelance PR project for Fanbed.com - a lovely small company headed by two serial entrepreneurs (who are both mums and who are both currently expecting their second babies). The site matches sports fans with accommodation and parking near to sports events, and gives home and property owners the opportunity to make money from their space.
The project is for a set number of hours and is flexible; I can work it around the nap times of the twins (this is when I let Sofia - my eldest daughter - have an hour of TV time), do work in the evenings and at weekends. It suits me to a T and I'm enjoying having an additional focus.
So if you live near a sporting venue and have a spare room/s or parking space and want to make a bit of money, why not add it to the site?
Fran is a graduate, wife, mother of three girls (a four year old and 15 month old twins) and, until recently, PR manager for a global financial website.
A blogger and Hubber on some of her favourite subjects, which range from parenting, food and wine to Italy, investing and football; some of Fran's writing can be viewed on her blog, The Parent Social.