Enter Our Giveaway For Pregnacare New Mum Supplements And The Book Why Did No One Tell Me By Emma Brockwell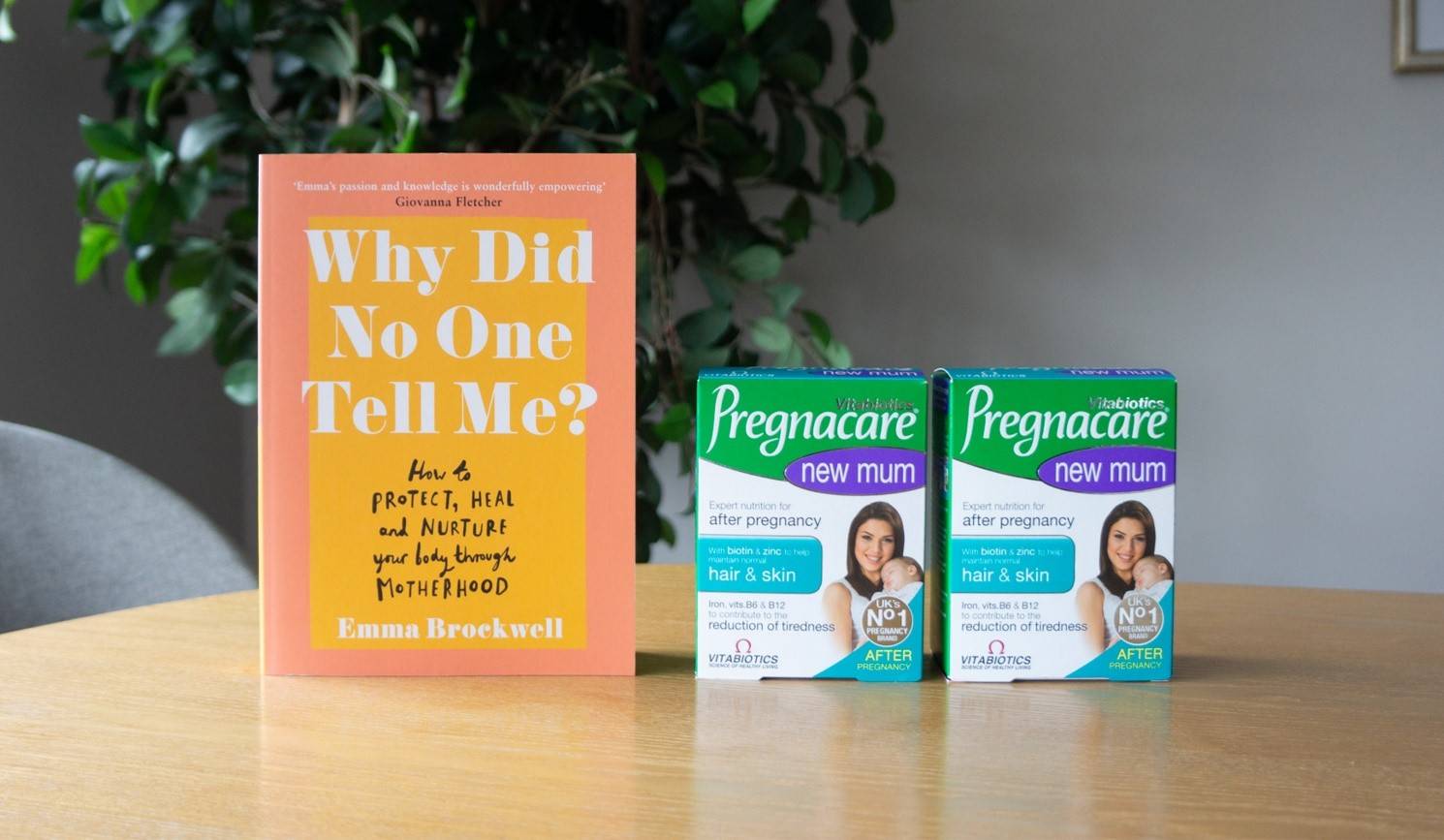 Are you pregnant or have just had a baby? Make sure you enter our new giveaway for all TalkMum readers.
There are three prizes, each prize consists of 2 x Pregnacare New Mum supplements and the book Why Did No One Tell Me? By pelvic health physiotherapist Emma Brockwell.
You can also read our guest post from Emma Brockwell with five tips from a pelvic health physiotherapist that will help protect, heal and nurture your body during pregnancy, childbirth and your postpartum recovery.
More About

Pregnacare New Mum Supplements
A healthy, varied diet is vital for new mothers, to help maintain their own health during the postnatal period. Pregnacare New Mum contains vitamins B6 and B12 which contribute to the reduction of tiredness and fatigue. It also contains biotin which contributes to normal skin & hair.
If you've taken Pregnacare in pregnancy, then this is an ideal follow-on to help safeguard intake of nutrients following pregnancy. Pregnacare New Mum also contains calcium which is needed for the maintenance of normal teeth and bones. 
To find out more about Pregnacare New Mum, visit the Pregnacare New Mum page on our website.
Why Did No One Tell Me by Emma Brockwell
Why Did No One Tell Me? How to Protect Heal and Nurture Your Body Through Motherhood by Emma Brockwell is a reassuring, no-nonsense guide to caring for your body before, during and after giving birth.
For too long, women have been told that debilitating conditions following pregnancy are normal, to be expected, and something to just put up with. Emma Brockwell is on a mission to change this. Having been through two difficult pregnancies herself, Emma combines her expertise as a specialist women's health physiotherapist with personal experience to create a warm, honest, informative and essential handbook to help pregnant women and new mums take control and care for their changing bodies.
In the book you can find out how to protect your pelvic floor, heal effectively from birth – both vaginal deliveries and caesarean sections, tackle common - and treatable - post-birth problems and exercise safely after birth.
Enter To Win Our Prize For New Mums
To enter, use the Rafflecopter widget below to tell us one of the nutrients in Pregnacare New Mum