As the weather is heating up, you might be looking for the best garden games and outdoor activities for your kids, to keep them busy and active.
Here are 12 simple but fun garden games and outdoor activities for children that require minimal equipment and will mean they will burn off lots of energy while they play outdoors.
12 Outdoor Activities and Garden Games
1. Skipping
Skipping is a great way to keep children entertained and active for hours, and it also increases concentration and improves co-ordination and fitness. It's also really simple – all you need is a skipping rope, and you can either teach your children to skip alone or get everyone skipping to rhymes in a line.
2. Gardening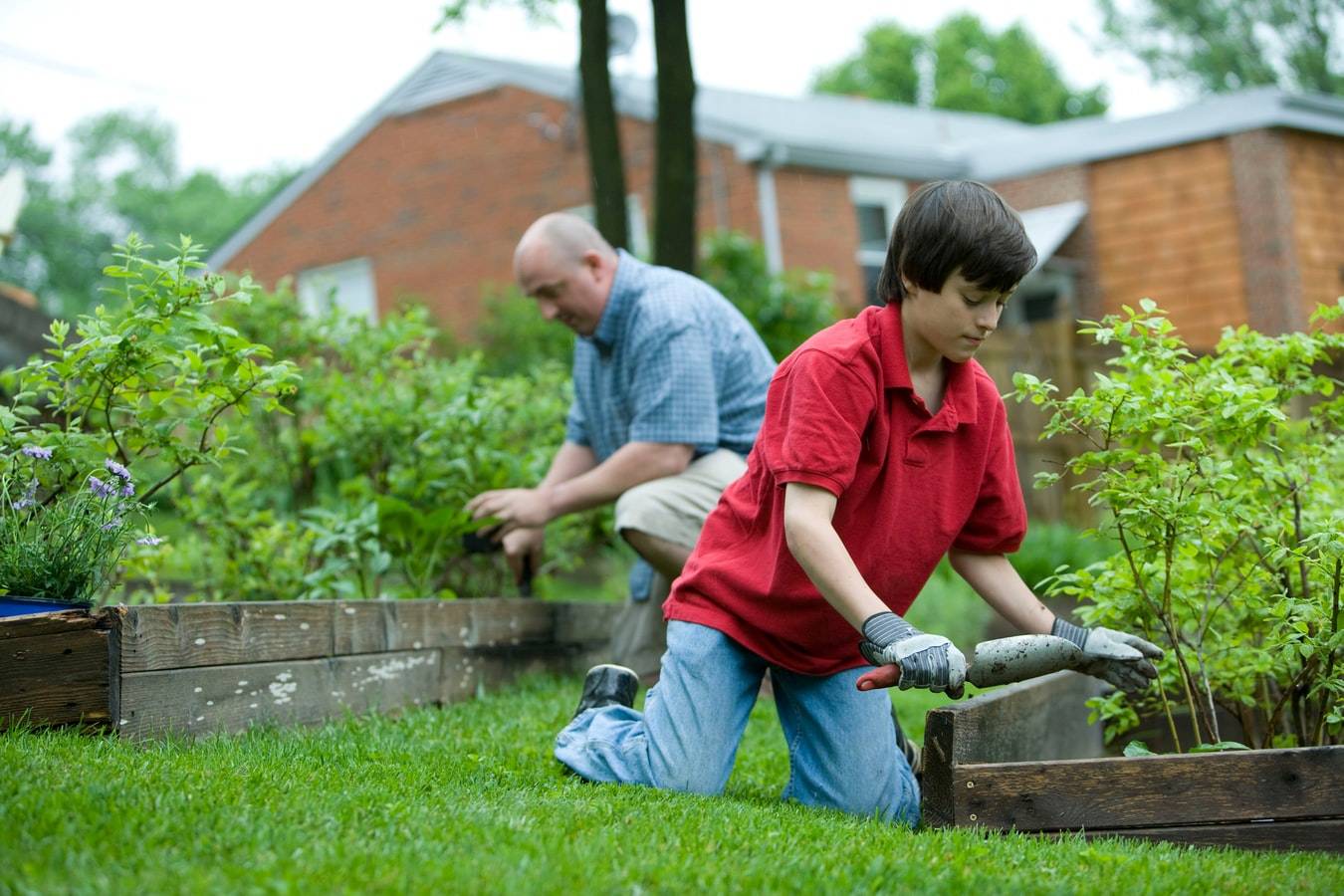 Encourage your children develop green fingers from an early age by getting them to help you with gardening. Let them plant seeds they can nurture, grow veg together or just let them get as muddy as possible with their own mini trowel.
Read seven tips on gardening with children on the CBeebies website.
3. Outdoor chalk drawing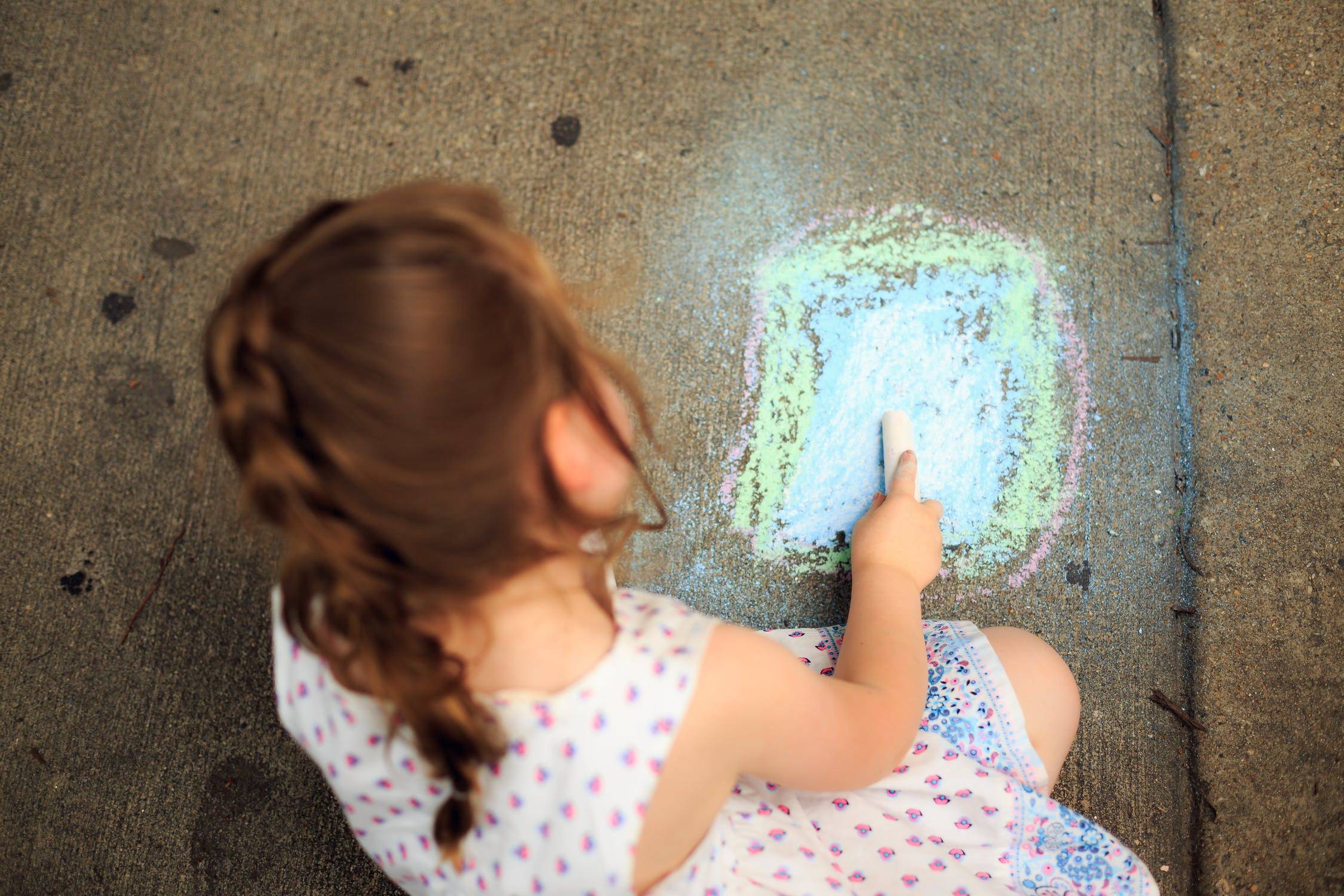 If you have an outdoor patio area or front path, turn it into a giant art canvas by giving your children a piece of chalk. Challenge them to create a fun pattern, draw a rainbow or just let them go wild (remember: it'll wash away when it rains).
4. Hopscotch
Another great, simple activity involving chalk – use it to teach your children how to play hopscotch by chalking a design on your path or patio. It's a basic but fun way of getting them active, with maths and turn-taking thrown in too.
5. Build a bug hotel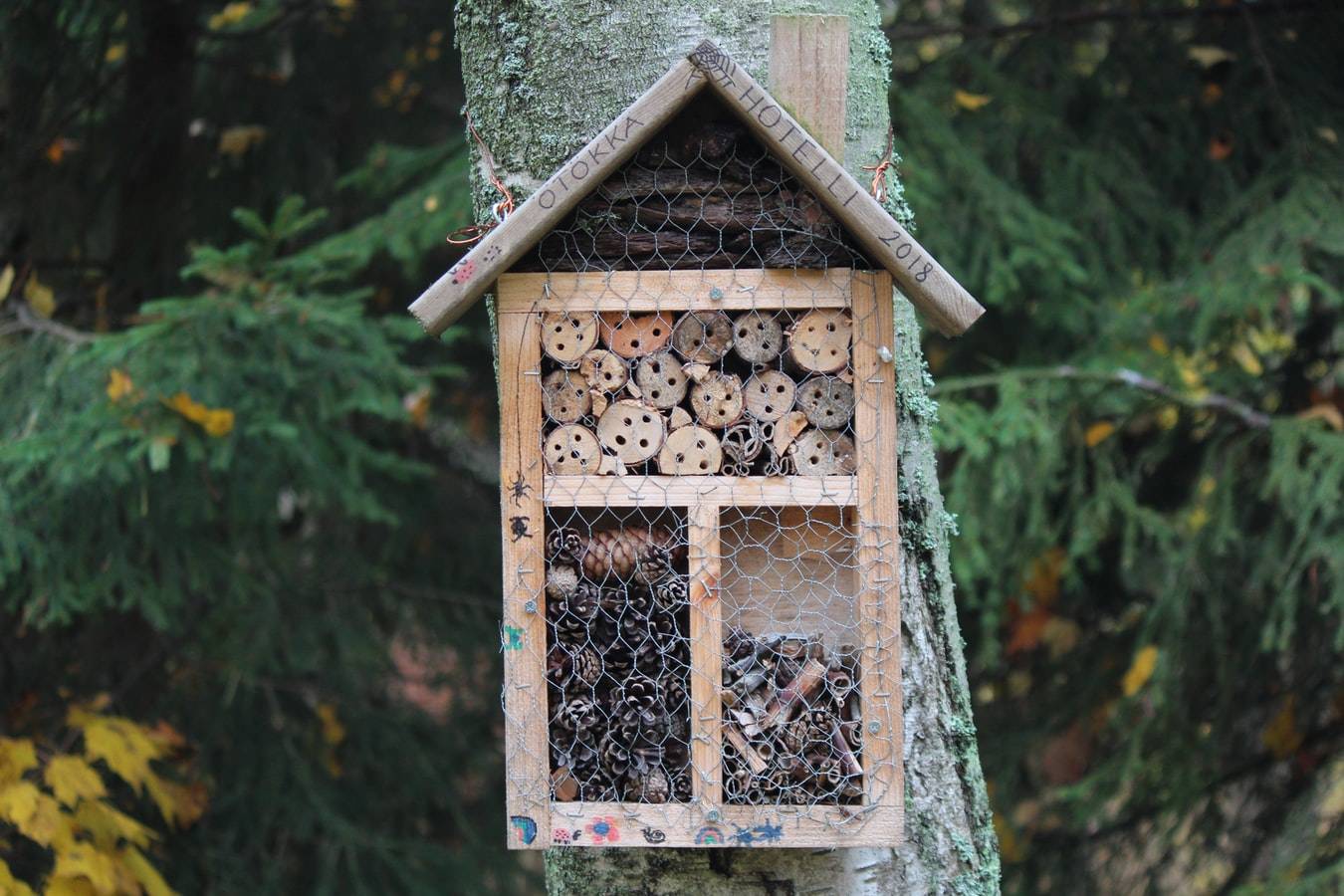 You've probably seen bug hotels in your local park or school playground, but they are also really simple to build in a garden or balcony, using whatever you have in the garden, from bricks to sticks. They are also great for encouraging wildlife into your garden and can provide hours of entertainment.
6. Or Make A Magical Fairy Den
If your children aren't that into bugs, then add a little magic instead. Fairy dens - a small, magical nest or den - can be made of whatever you have lying around and there is a lot of scope for imagination. Who knows what creatures are lurking at the bottom of the garden waiting to live there?
7. Build A Den…And Eat At Least One Meal In There
Den building is a childhood staple and is no 4 on the National Trust's list of 50 things to do before you're 11 ¾. While not every garden or outdoor space might have a tree for you to use, it's easy to improvise (sling a sheet over the washing line or even a chair). Dinner in a den tastes a lot better than at the table, right?
8. Ball Games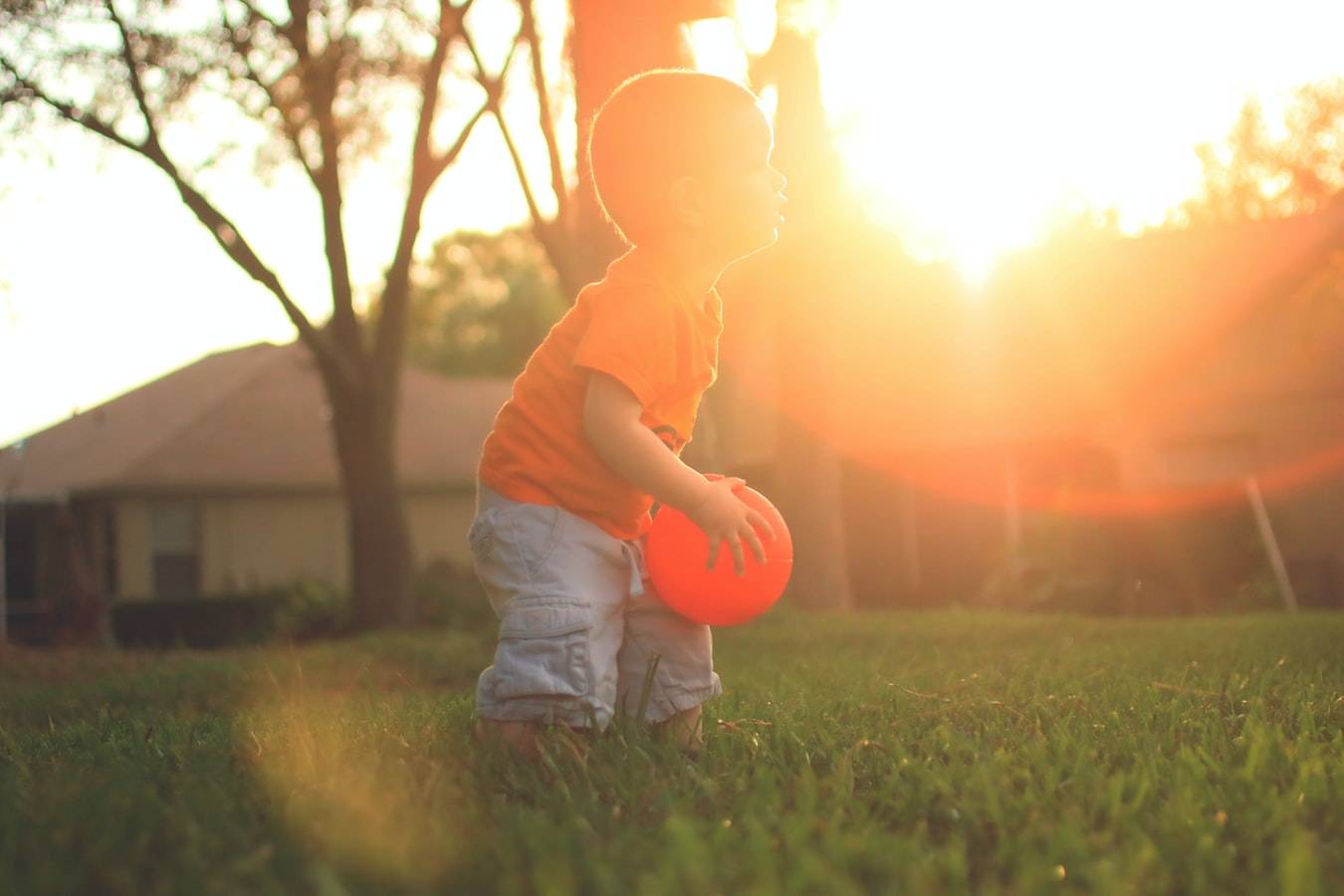 Sometimes the simple things are the best – any kind of ball game will get everyone running around, from football to catch via piggy in the middle.
9. Make a mud kitchen
Mud kitchens are outdoor play kitchens for children, and a great way of connecting them to nature and encouraging messy play. While you can buy ready-made structures similar to indoor play kitchens, you can also use old household items or anything you might already have in the garden and shed to build your own basic version. Just add mud.
10. Make an Andy Goldsworthy-inspired sculpture
Andy Goldsworthy is a British artist and photographer who is best known for working outside with natural materials. Challenge your children to create a garden sculpture and see what they come up with.
11. Water play
Warm weather is a great excuse for all kinds of active water play. Get the paddling pool out, put some warm soapy water in a deep bowl and have them 'wash' toys, give them a paintbrush and have them paint the fence (with water) or dig out the bubble mixture and water guns.
12. Outdoor scavenger hunt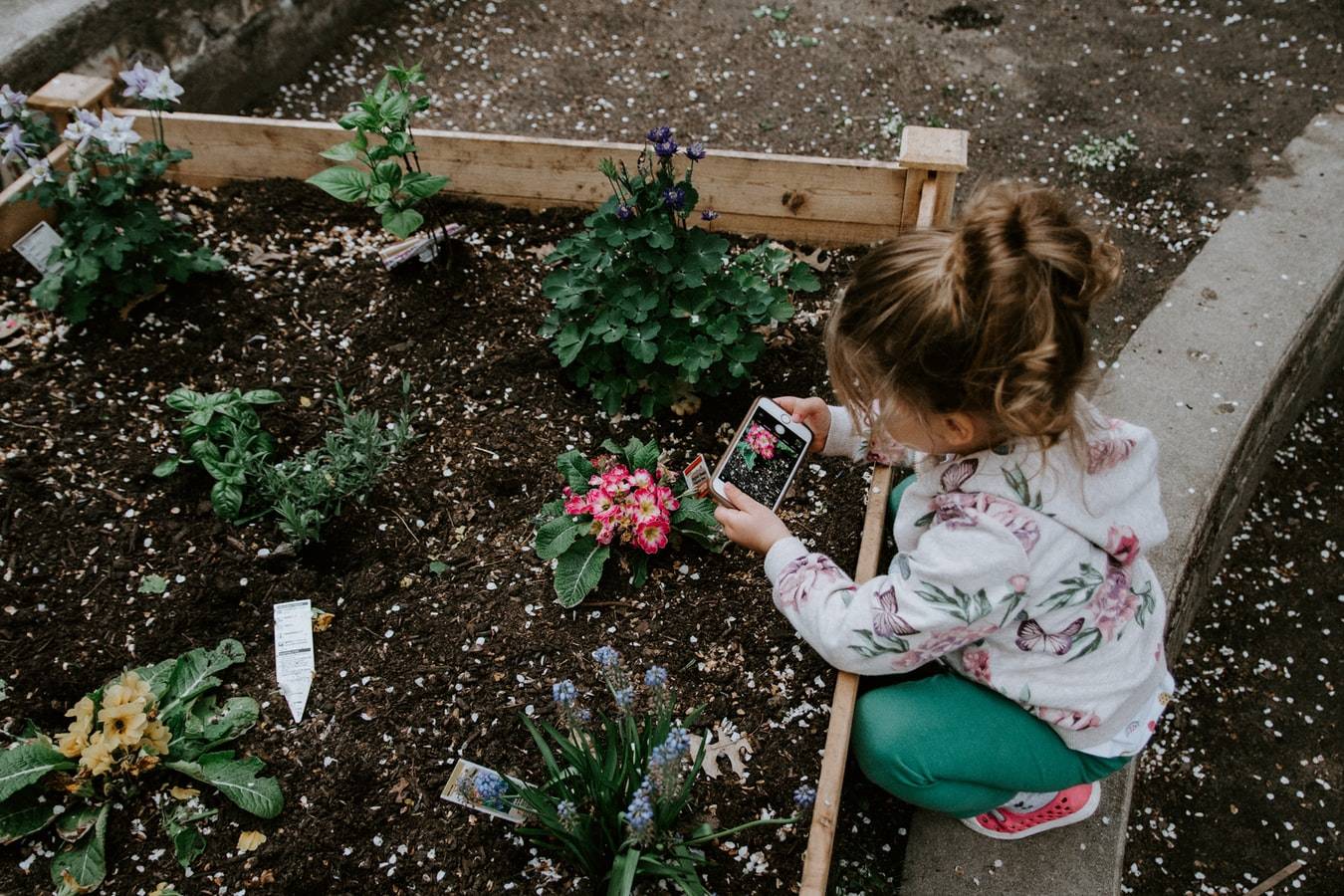 Our final idea in our list of garden games and outdoor activities is to create a list and challenge your children to find each item (if you don't want them to pick flowers, for example, get them to take a photo). You could theme the hunt by season, colour or object. More ideas here on the Woodland Trust website.