From baby books to pregnancy forums: pregnancy & technology
New mum, Pregnancy, Talkmum, Trying for a baby | 08/05/2012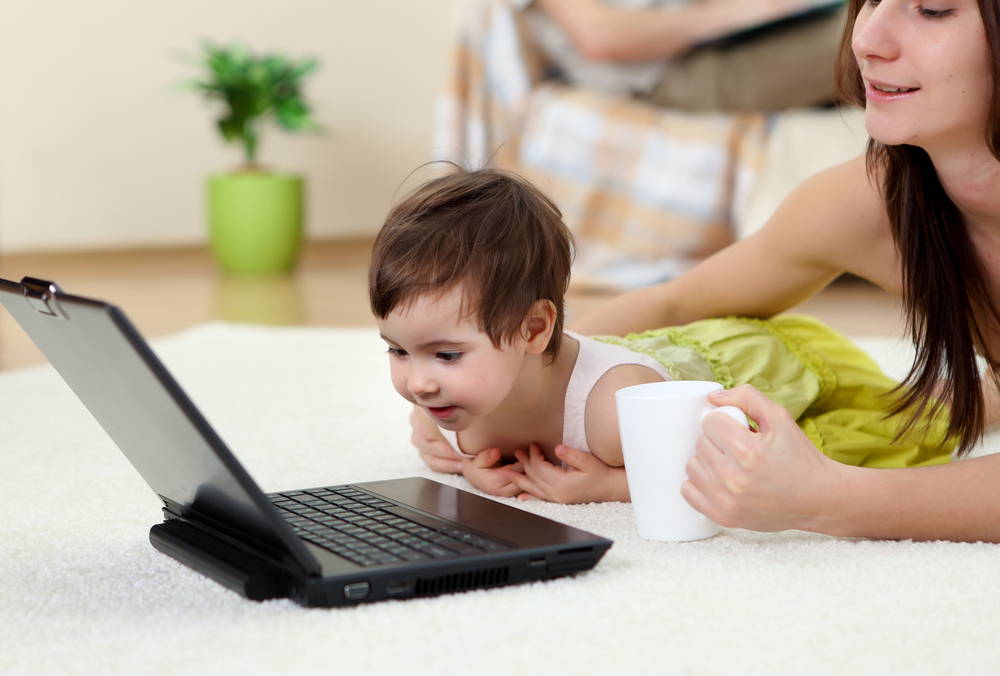 Technology has moved on so fast in the last 10 years - from baby books to pregnancy forums, the way we find out about what happens to our bodies has changed a lot! TalkMum blogger Cath looks back at how technology changed the way she dealt with her pregnancies.
When I was pregnant first time round we didn't have the internet - so all my pregnancy research was done by reading magazines and books. Like many mums, I was fascinated by what was happening to my body and was keen to find out as much as I could about being pregnant.
I borrowed books from friends and the library and read as many pregnancy magazines as I could find from cover to cover. These magazines were with me every step of the way and became my pregnancy, baby and child bible. If I needed advice they were one of the first places I looked. They had pictures to show how my baby was growing week by week and they were full of helpful advice - an amazing resource for a first time mum.
I kept them all and referred back to them when my sons reached the relevant stages. In fact, it was only a couple of years ago when my youngest was 4 that I finally sent them for recycling and I couldn't help having a quick flick through some of them before they went!
Three years later, when I was pregnant again, I found that things had changed somewhat! At first, I turned to magazines to guide me through my pregnancy but this time, the books were replaced by the Internet. Initially I used the baby magazine websites but I also found other websites that were full of useful pregnancy advice from friendly mums.
Being a mum already I was able to offer support and advice as I was no longer a 'first timer'. I really enjoyed being a member of the community and logged on most days to see what everyone was up to.
Now, technology has moved on even more; from apps for your smartphone to keep you up-to-date with your baby's development, to mummy blogs for sharing the ups and downs of pregnancy, technology and the internet has truly changed the way we can approach pregnancy.
Who knows where technology will take us in the next 10 years - it will certainly be interesting to see! Which pregnancy forums are your favourite?
[Info will be outputted here..][Comments will be outputted here]