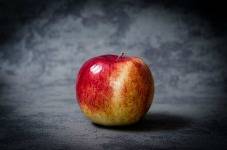 It's a brand new month, and we have a brand new theme here on TalkMum...
Food is so important to us, as parents. Not only does it fuel us, providing us with the much-needed energy to get us through each day but it's vital we feed our babies and children with the right kind of food too.
When we become parents, we suddenly have to think about what for we should be putting in our child's mouth, after years of only having to worry about ourselves. Many parents have to re-educate themselves on nutrition and cooking methods (apparently, it's not a good idea to feed your kids takeaways and microwave meals every night, which is how lots of us eat before we have kids!)
But even before that, motherhood makes us re-evaluate what we put in our own mouths. When we're pregnant, we're encouraged to eat nutritious food, cut out the alcohol and avoid certain things like undercooked eggs, undercooked red meat, unpasturised cheese and raw fish.
In the first few days of motherhood, breastfeeding is a huge focus - trying to get it right, feeling frustration when it's difficult (and painful!) and at some point, making the decision to introduce bottle feeding to your baby. Before you know it, you've got to think about weaning! Despite the older generation often encouraging us to wean our babies early, the Department of Health recommend six months old is the right time to think about introducing solids to your little one. Do you try purees or baby-led? Your life becomes a whirl of mashed banana, pureed sweet potato, chunks of bread and carrot batons!
So this month on TalkMum, we'll be looking at food and the large part it plays in our lives. We'll be hearing from our TalkMum bloggers on eating in pregnancy, what it's like when you have a child who just won't eat what you cook for them, and we'll be looking at great recipes for toddlers and tips on how to keep energy levels up in those early new parent days!