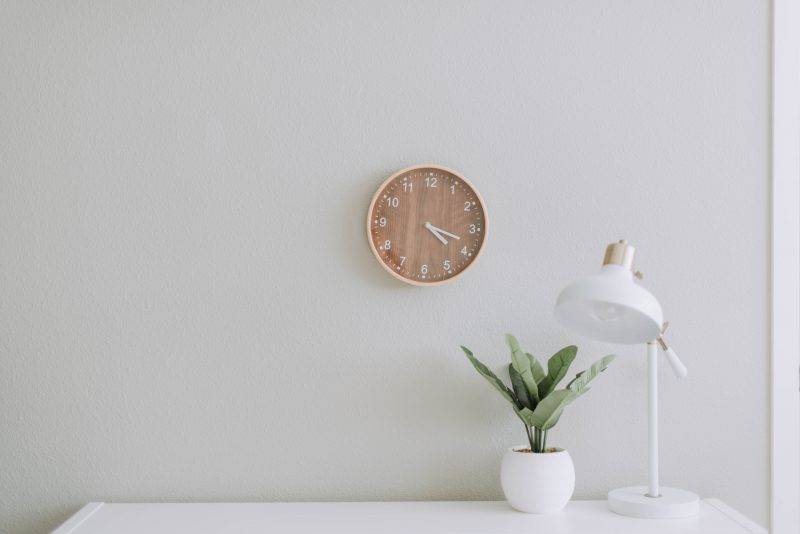 Want to have a good clear-out at home? We have five tips for easy spring de-cluttering
Blossom is on the trees, spring flowers are peeking up and the nights are getting lighter. Spring is officially here!
While the idea of a traditional spring clean might also seem unnecessary and outdated in the age of centrally-heated houses, cordless vacuums and modern cleaning products, when you have a family it can often feel like you're constantly drowning in an overwhelming tidal wave of stuff.
To help your house, we're suggesting ideas to help you have a spring de-clutter instead.
This post is all about tips for a tidier and clutter-free house that will make your environment calmer and help you feel more relaxed. And it can help your children, too - there's evidence that little ones play more creatively when there are less toys in view.
Here are five easy tips for spring de-cluttering for your family home. These tips are for the whole family, not just one of you – it's the responsibility of every member!
Pick a de-cluttering approach: If you're not sure where to start. a whole world of inspiration is out there. Marie Kondo is the queen of decluttering, and has published two books on the subject and has a TV series about her Kon-Mari method. She advises de-cluttering by type of item instead of room-by-room, and only keeping things that 'spark joy.' Instagram is another place rich with cleaning and de-cluttering tips, with everyone from Mrs Hinch to The Organised Mum, both of whom have written books.
Get the children involved: We know it can be very hard for your family to keep a house as tidy as you like when you have small children. It seems like you tidy up, and your child follow you, un-tidying everything, in a never-ending circle of doom. Firstly, it's never too early to get them involved in helping you tidy (and it might make them more mindful of making a mess!). Make sure you have a space for everything, so they know that when they come home from school the shoes go in the box and coats are hung up. And ask their opinion on what to keep, and what to get rid of.
Donate or sell unused children's things: Children seem to come with a lot of extra items, don't they? However, it is much easier to keep on top of everything when there are less things to keep on top of. Sell or donate those items they don't use any more, and get rid of anything that's broken.
Invest in better storage: Having decent storage, especially for small things like toys, will make it easier to tidy everything away at the end of the day when you want to relax post-bedtime with no mess. For children, toy boxes and bags will keep everything out of sight – try IKEA, HEMA and Tiger for cheap but colourful storage solutions.
Make a plan to get rid of everything: We know there's nothing worse than sorting a big pile of clothes for the charity shop and then having them sit in your boot for weeks. Pick a date to make trips to donate everything, or arrange to have it picked up.
Make sure you read our posts on pregnancy-safe cleaning products and how to have an eco-friendly pregnancy