Five healthy hobbies to start in 2019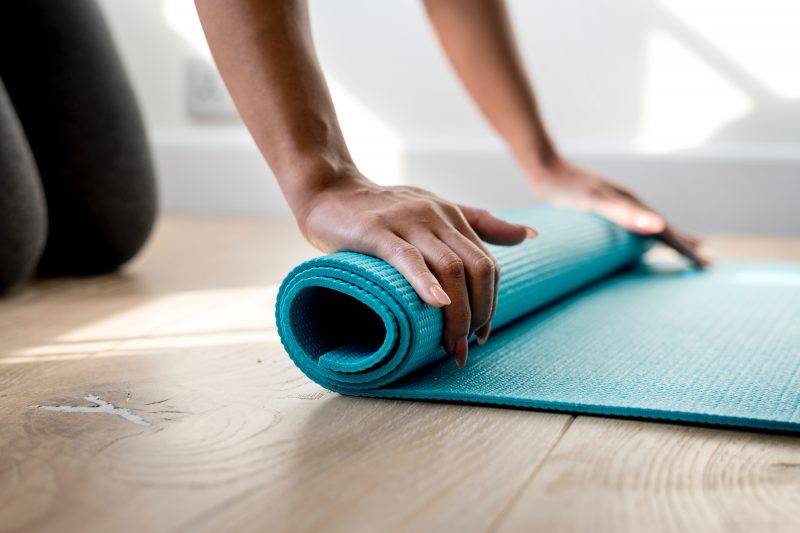 Looking to start something new this year? We look at five healthy hobbies to take up in 2019
What do you do in your spare time? Today we're taking a look at five healthy hobbies you can start this year.
If you're a new parent it might seen like you will never get any time to yourself again, but it's important to carve out some moments for yourself. And if your children are older you might be relishing in them having more independence and you having a little bit more free time. So why not take up one of our ideas for healthy hobbies?
Here are five things you can quickly, cheaply and easily do in your spare time, with lots of health benefits for you, too:
Yoga: There are said to be many benefits of practising yoga, from reducing stress and improving mental health, through to increasing flexibility and strength. If you're pregnant, pregnancy yoga can help you relax in the run-up to labour as well as help you to clear your mind. It's a great way of meeting other mums-to-be in your area, too. Once you've given birth, mum-and-baby yoga can help the two of you bond as well as allowing you to focus on your body. Yoga can also be beneficial to children, too- why not try Cosmic Kids Yoga on YouTube?
Mindfulness: Paying close attention to your thoughts and feelings and the world around you is known as mindfulness, and it's said to be able to make you more aware of conditions like stress and anxiety. There are many mindfulness apps to help guide you, such as Calm or Headspace. Read our post on mindfulness for the school run. But it's not just beneficial for parents, as mindfulness can be useful for children, too. Try the Cosmic Kid Yoga 'peace outs' which are simple, guided meditation exercises.
Running: If the idea of going to the gym is too daunting or expensive or just seems impossible when you have children, then in terms of healthy hobbies, try running instead. There are no commitments and it's completely free. For beginners, try the NHS Couch to 5K podcast and read Bella Mackie's book Jog On, in which she talks about how running helped her deal with mental health issues. You can also join Park Run, an organisation that holds free 5k runs every weekend across the UK, with separate 2k runs for children.
Knitting or sewing: Think knitting or needlework is just for older people? Think again! There has also been a big increase in social movement groups such as Stitch N Bitch, which are attended by all generations, and you can also buy modern patterns to work to - such as this feminist cross stitch book. Knitting and sewing can improve concentration, relieve stress and also create a sense of purpose.
Reading: And last in our list of healthy hobbies...studies have shown that reading for 30 minutes a week can increase health and wellbeing, and it can also improve our emotional intelligence and keep your brain active. While it's difficult to find the time - or attention span - to read when you have small children, try and take some time for yourself once they are in bed or napping. While Kindles are convenient, why not take a book out of your local library? It's absolutely free.
[Info will be outputted here][Comments will be outputted here]