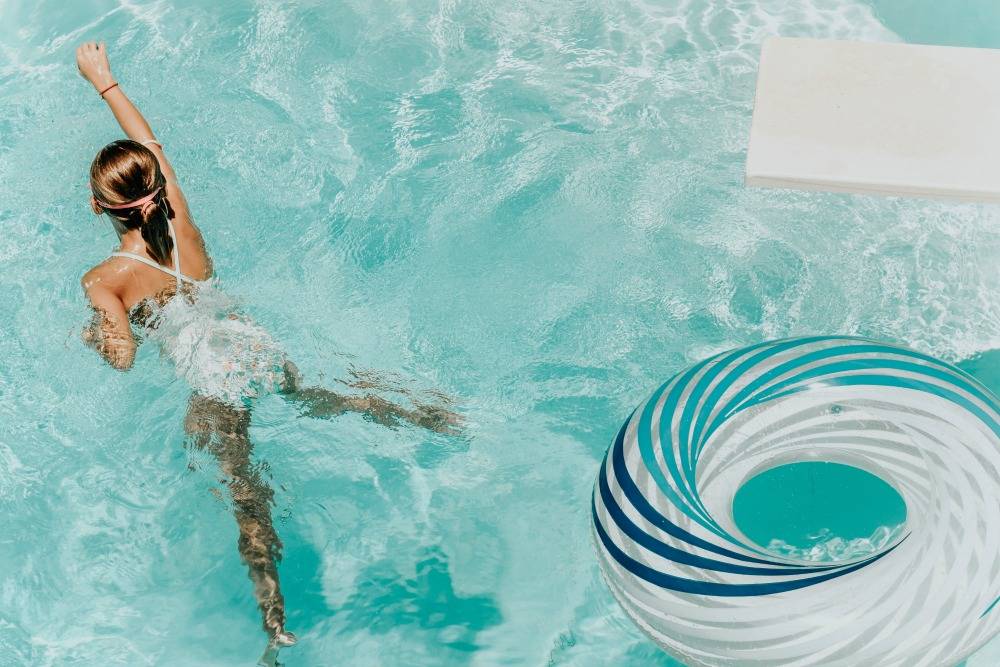 Welcome to family food and fitness month on TalkMum, where we're taking a look at five family fitness ideas
This month is dedicated to family food and fitness, as we look at great ideas for keeping the whole family active and eating well. We'll be looking at everything from healthy lunch ideas through to the best fitness Instagram accounts.
But first, family fitness ideas.
Exercise has many, many benefits, but we know when you have small children it can be difficult to carve out the time to go by yourself. Even if your local gym has a creche, you might not want to leave your child just yet and it might be difficult to find the funds for membership when you're on maternity leave. And even when you have older children, it can be tricky to find free time amongst all the school runs and clubs, especially when you're juggling work and millions of other commitments.
So we wanted to look at family fitness ideas where everyone can get involved, children and parents. So here are five family fitness ideas, where babies and children can come along and join in, and everyone can have a lot of fun.
Buggy fit: Buggy fit- style classes involve an exercise class for new mums where you take your baby with you, in their pram, which is incorporated into class. These classes usually take place outside, so everyone gets some fresh air and they are also a great way of meeting other mums (especially as you'll probably all go for coffee and cake afterwards). Look for your nearest class on your local park noticeboard or Facebook group.
Park Run: We can't recommend Park Run enough as a brilliant, free fitness activity for the family. Park Run is a series of timed 5k group runs taking place in parks across the country on Saturday mornings. You can take your children along to the adult runs on Saturdays, or join in with them on the children's 2k runs which take place on Sundays. It's fine to just turn up, but if you want your time recorded, and your run results emailed to you after, then you need to register on the site.
Yoga: If you were a regular at your local yoga studio before babies, tried pregnancy yoga during pregnancy, or even if you didn't, mum and baby yoga is a good way of bonding with your baby and getting into the swing of gentle stretching. It can also be beneficial for your mental health, too. Look out for special classes at your gym or community centre. For families with older kids we also like Cosmic Kids Yoga, which has a whole range of fun yoga routines that everyone can join in with in your living room. Make sure you read our post on mindfulness and yoga apps for children.
Exercise at the park: Your local park is a brilliant place for family fitness, and it's all free. Go for a run while your children scooter on ahead of you. Have a family cycle ride. Walk the dog together. Take a football for an impromptu family kick-around. Challenge everyone to a race towards the swings. There's loads you can all do together.
Swimming: And finally, swimming is a brilliant activity for all the family. Don't just take your children along to their lesson once a week - make sure you all go along and get in. Swimming is fun and a good way of keeping everyone fit.
What's your favourite family fitness idea? Make sure you also read our post on pregnancy exercise