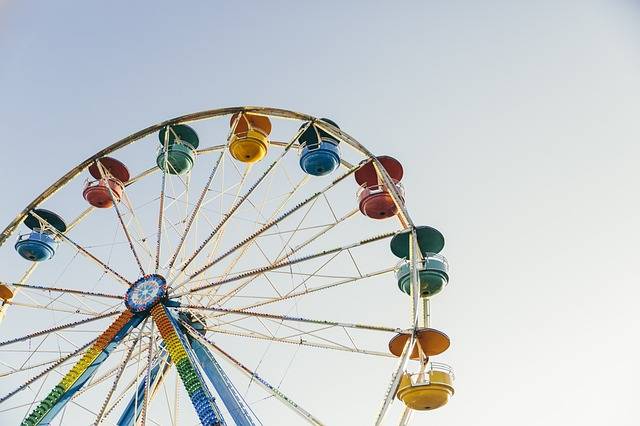 You might have done Glastonbury before you became a mum, but things are a bit different now...
In the past ten years, family festivals have become a real 'thing' with more and more popping up around the UK. They range from the small ones with local bands, a bouncy castle and a burger van, to the larger scale festivals with well known acts and an array of activities.
Rob da Bank, who runs what is arguably the original and best family festival Camp Bestival, says it can be a challenge to keep everyone happy. "It's difficult trying to tick all boxes," he says. "The breastfeeding mum has got to have somewhere to feed her baby, the 16 year olds want to have a few drinks and listen to dub step and the grandparents like a bit of jazz. That means a pretty eclectic line up but that's what I love."
If you're taking your little ones to a family festival for the first time, this summer, here are some handy DOs and DON'TS....
DO book the right kind of ticket. If you're a camping novice, check whether the festival has a glamping area or a section where tents are erected for you, before you arrive.
DON'T pitch your tent near the loos (smelly) or at the bottom of a hill (soggy if it rains).
DO take plenty of extra changes of clothes - it's a great idea to layer your kids at festivals as the temperature can change so quickly and it can get quite cool in the evenings. Likewise, take sandals and wellies and a waterproof coat.
DON'T worry about the musical line up too much. Even if your favourite band ever is playing, you might not get the chance to see them, should your toddler be more interested in the bubble gun stand.
DO be prepared to spend a small fortune on bubble guns and bubble mix! Children are drawn to this stand at festivals like a moth to light.
DON'T feel you have to spend lots on food. There are often loads of tasty options at festivals but you can always pop back to your tent to eat or take a picnic with you.
DO find the baby change tent - most festivals have them now, and many have wipes and nappies there for you to use.
DON'T worry about breastfeeding wherever you are. There are often special breastfeeding tents but many mums happily breastfeed around and about the festival.
DO pack a cool bag with snacks for your little one if they're on solids, especially if they're keen on a specific thing and you're not sure if you'll be able to buy it in the festival.
DON'T forget to pack SPF, plasters and medicines just in case you need them.
DO allow your normal routine to go out the window a little. Naps and meals probably won't happen when they usually do - there's so much fun stuff going on, it's OK if things get a bit flexible while you're there.
DON'T forget to carry loo roll and wipes with you - great for bottoms and mucky hands!
DO think about hiring a wagon, which many festivals have, which are great for transporting your stuff, and small people when their legs get tired.
DON'T forget that when it gets dark, people might walk into or trip over your buggy or wagon, so it's a good idea to pop LED fairy lights on it (and it'll look pretty!)
DO pop a wristband on your little ones with your phone number on, should the worst happen and you get separated from them.
DON'T forget that phone signal can often dip at festivals so it can be tricky to call your partner if you get separated from them!
DO pack ear defenders to protect little ones' ears.
DON'T forget to relax and enjoy yourself! Family festivals can be a brilliant bonding experience for you all!
Now read 25 child-friendly things to do on the Bank Holiday and 5 brilliant days out for you and your baby.