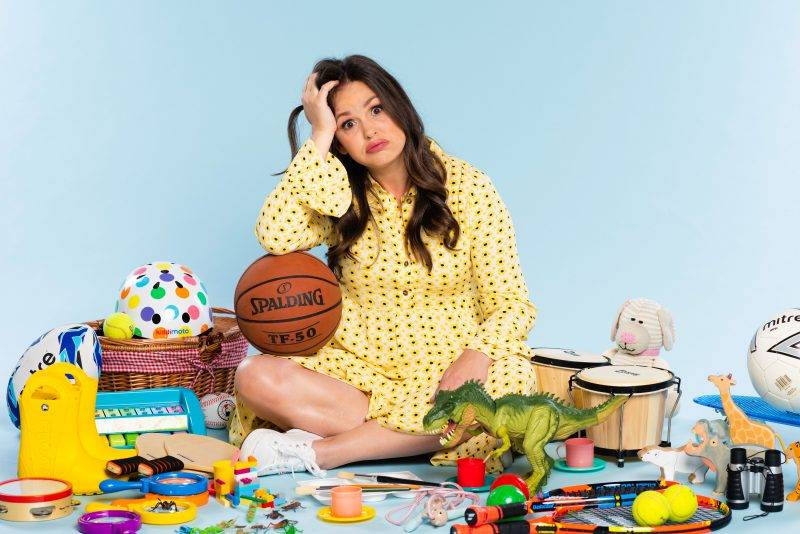 More than a quarter of parents have a case of FOSH - that's Fear Of the Summer Holidays - here's how Hoop and Giovanna Fletcher can help
As schools break up for the summer across the country, more than a quarter of parents are dreading the holidays, according to new research from children's activity app Hoop.
The biggest summer struggles for parents include keeping the children entertained (50%), balancing childcare with work (48%) and money concerns (66%), especially when it is estimated that parents will spend £7.7 billion in total to entertain their children this summer, at a total of £1,497 per family (with an average of 1.8 kids). Sound familiar?
The research found a majority of parents (82%) relish the opportunity to spend more time with their children over summer, yet many also feel pressure from what they see other families doing on social media. Over two-fifths (44%) say that other families look like they are having more fun online, with mums impacted the most (almost 30% more women than men say this).
Hoop have termed this dread FOSH - that's Fear of the Summer Holidays - and they found that over a quarter of parents of 5-16 year olds they surveyed have this fear, which is a great number than those who suffer from common fears such as flying, needles, snakes, or confined spaces.
But fear not, help is at hand as Hoop have teamed up with TalkMum favourite, best-selling Happy Baby, Happy Mum book author and podcast host Giovanna Fletcher to launch its 'Free For Summer' guide to what's on for kids nationwide, offering thousands of free activities totalling more than three million minutes, and tips from fellow parents.
The launch of Hoop's Free for Summer Guide
Hoop and Giovanna Fletcher's 'Free For Summer' guide feature advice and anecdotes from parents. Hoop is also lifting the lid on 3 million minutes of free activities and 75,000 activities that are taking place for kids this Summer. Parents can discover what's on this summer of kids across the country athoop.co.uk/summer-holidays or by downloading their free app in the app store.
Talking about the project, Giovanna Fletcher said; "The summer holiday is such a precious time to spend together as a family, we like to take the time to get creative with family time – but I know first hand that it can be really difficult to fill those long weeks with fun and affordable things to do, as well as trying to balance family time with a busy work schedule.
That's why Hoop is such a lifesaver, taking the pressure off parents by listing thousands of activities for kids of all ages. It's been really fun working with Hoop on their 'Summer for Free Guide, and it's amazing that there are more than three million minutes worth of free family activities across the country, all in one place for parents like me to enjoy."
We hope the whole family will have fun checking it out.
If you're stuck for summer activities, make sure you read our list of five brilliant museums for children and read our picnic tips