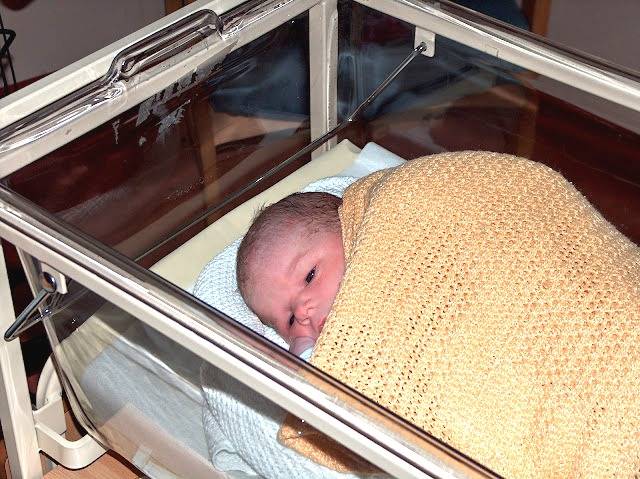 With Easter round the corner, we thought we'd take the opportunity to talk about all things spring-like - such as newborn babies! Newborns bring their own unique rewards and challenges - so what do you need to know about the first few weeks of your new baby's life? And how will it affect your life? Cath shares her experience of coping with a new baby and tells us what she's learnt.
As the first of our friends to have a baby we had no experience whatsoever with babies. Before we had our eldest son I had never changed a nappy or even held a tiny baby. I had read plenty of baby books and had the theory all worked out - I just needed to put it into practise!
William was born in the early hours of Friday morning and due to a few complications I had to stay in hospital until the Sunday evening. I was desperate to get home but it was also quite a scary prospect knowing we would be on our own with our new son.
In hospital there was a team of nurses who would come and help whenever I needed it,but once I was home there was only the two of us. My husband was sent to get the car whilst the nurse carried our new baby to the hospital entrance. They fastened him into the car, wished us well and we were on our own!
I say we were on our own, but that isn't quite true; the midwife called each day for the first few days to make sure we were both OK. She also checked my stitches, weighed our son and did all the normal checks that midwives do. More importantly however, she made sure we were coping - coming every day for about 5 days and then every other day until William was about 10 days old.
The first few weeks as a novice mum just flew by. My husband had two weeks paternity leave which went really fast and then I was on my own. I had stocked the freezer up with lots of homemade soup and stews before William was born and I was so glad I had. You need to keep your own strength up when you are looking after a new baby, especially if you are breast feeding and the meals I had prepared earlier were such a help. I could quickly reheat soup for my lunch and at tea time all I needed to do was to turn the oven on, pop in some jacket potatoes and reheat the stew and we had a quick but delicious tea. Mum was really good and would pop round to make sure we were OK, doing whatever needed doing without needing to be asked.
Tips for coping with a new baby
Stock your freezer up with lots of nutritious meals
Accept all offers of help
Don't stress about housework
Try and have a walk each day, the fresh air is good for you and the baby and I used to find mine always fell asleep in the pram.