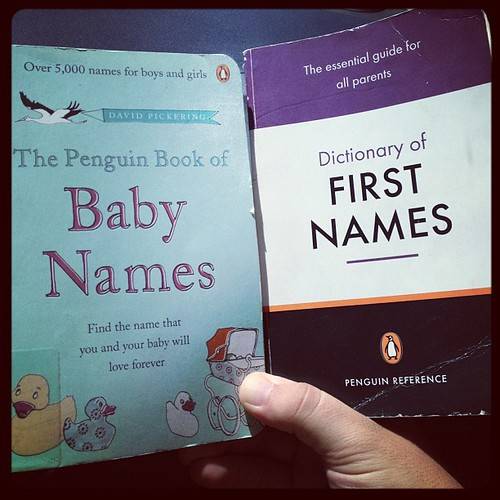 I have just seen a post on Facebook listing the top 10 baby names and it got me wondering how people choose names for their babies. We named our eldest son after both our Dads, who fortunately had traditional names that we both liked (We might have come up with alternative names if they had been called Harold or Albert) With our youngest son we just picked names we liked.
Another friend still didn't have a name when their baby arrived, spending 3 days going through the baby name book before they could both decide on a name they both liked!
Here is the list of top names – are your children's names included?
Girls Names

 

Amelia
Olivia
Lily
Jessica
Emily
Sophie
Ruby
Grace
Ava
Isabella

Boys Names

 

Harry
Oliver
Jack
Alfie
Charlie
Thomas
Jacob
James
Joshua
William
Would you choose one of these names or would you prefer a less common name for your child?