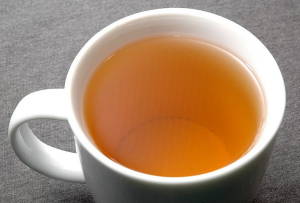 This month we're looking at school and childcare, and the different sort of options that are available to parents. Here Chloe talks about going back to work, and picking a more flexible option for her son.
I didn't go back to work until my son was 18 months old. Up until then I'd told everyone that he wasn't ready to be looked after by anybody else, but really, I think it all came down to the fact I wasn't ready to hand over the reigns. But, as Samuel turned into a hardy and sociable little one-and-a-halfer, I was keen for him to spend more time in the company of other children – more than the occasional playgroup or play date allowed him.
What's more, I was keen to try and pick up my copywriting career again. Or I was really keen to have a hot, uninterrupted cup of tea every so often. It was definitely one or the other – I can't quite recall now.
The only problem I had was that because I work as a freelancer, there are no hard and fast rules about how much work I get and what days I get it on. That meant I needed to find childcare that was relatively flexible. We viewed some amazing local nurseries, but the waiting lists were long we'd have had to stick with set days, which wasn't ideal.
Luckily, we struck gold when we discovered a lovely, caring childminder. Not only did Samuel instantly adore her and her young son, but she was also more than happy to be flexible about days. Samuel settled in quickly, and I think being in a cosy home environment with a small group of children helped with the transition. He always comes home smiling and carrying his latest artwork. It's only been a few months, but it going really well so far.
Like any other working mum, I sometimes struggle with the guilt of leaving Samuel in childcare, but I know he's happy and well cared for … and I'm really enjoying my cups of tea.
Was a childminder the right option for your child? How did you find the best one?
Image: David J Fred (own work) via Wikimedia Commons CC 2.0