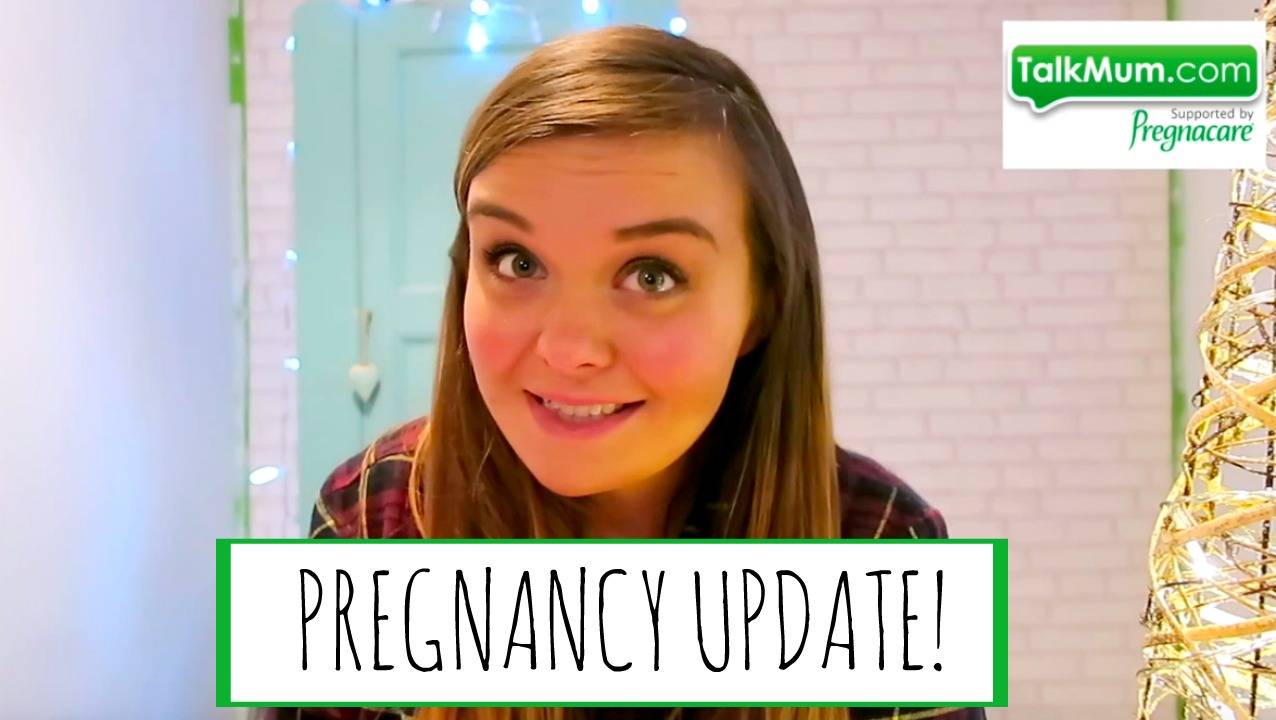 Have you heard her exciting pregnancy news? After sharing her TTC hopes in a conception diary, here's Charlotte from Write Like No One's Watching bringing us up-to-speed with her first trimester and pregnancy journey so far (make sure you watch her pregnancy update video too)
I am still at the stage, even now, where writing the next few words are still a strange feeling.
But - I'm pregnant!
It's an incredible feeling to be starting a new, but familiar journey again. It's been around four years since I was last pregnant. And how my life has changed!
It's a lovely feeling completing our family (though I wouldn't rule out a third just yet), as this baby ties us all together – a comforting feeling when you are a family like ours. For a long time, my other half, Mark, has played a father role in our household, without the name of 'Dad', as my little boy has a dad who he sees each week. Now we have a little person growing away, who is related to us all. So we're connected in a new way, even though, by bond, we may as well be superglued together, regardless of biology.
I am now in my second trimester, which probably feels like a ginormous jump for you, having just seen me talking about TTC (trying to conceive). But, as most of you might relate, I was too nervous to share my pregnancy until we'd got to the all-important scan at 12 weeks. I was too nervous and anxious.
To be here, at this many weeks, feels like such a blessing. You don't realise, until you start trying for a baby, how hard it is to actually conceive and get to this point. We were very lucky and conceived in our first month of trying. In fact, according to our dates, it looks like it was the very first time we tried. But we had a lot of worry and preparation involved. Me losing weight, taking my Pregnacare conception vitamins, coming off the pill. It was all done months in advance, before we even felt ready.
I switched from my conception vitamins to pregnancy ones as soon as I found out my news, and have been taking them in the new liquid version as I found it easier to swallow than tablets.
I'm due on 19th April 2016, which feels like light-years away, but I'm told it flies with your second baby. Let's hope so!
So how have I been? Sick mostly! I started feeling queasy at five weeks, and I'm only just on the mend. As hard as it's been, I know that it means that baby is growing and that my body is doing its best to look after him/her.
I now have a bit of a bump, which you can see in my video if you are nosey! It's so nice to be at that stage where the bump shows and I don't look chubby any more. Plus! I'm so close to feeling proper kicks and wiggles, rather than flutters now.
If you're TTC to conceive right now, I wish you all the baby dust in the world. I hope my past posts help, or at least make you feel less alone!
I hope you'll also join me on my baby journey too. Thank you TalkMum for having me and make sure you watch my latest video!