Celebrity Baby Names In 2021
What Did Celebrities Name Their Babies This Year? We Take A Look At Celebrity Baby Names.
2021 has been a bumper year for celebrity baby announcements and happy news of new babies being born. But what did celebrities name their babies this year? We look at all the latest celebrity baby names.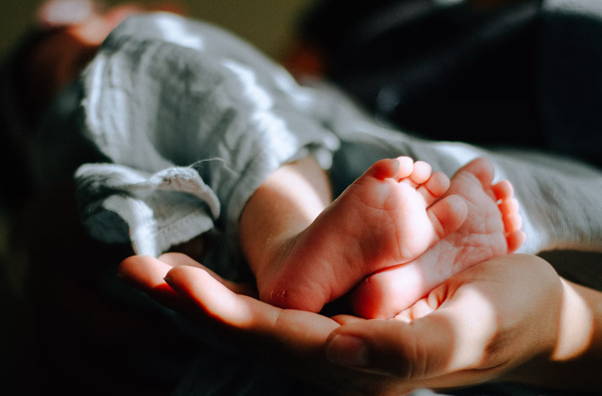 What Did Celebrities Name Their Babies This Year?
What Did Stacey Solomon Name Her Baby?
In 2021 Stacey Solomon and actor and presenter Joe Swash welcomed a baby girl. Stacey Solomon named her baby Rose, which is a beautiful flower name with a vintage pedigree.
What Did Perrie Edwards From Little Mix Name Her Baby?
Perrie From Little Mix gave birth to her first child with footballing partner Alex Oxlade-Chamberlain this year. They called their baby Axel, which is both an anagram of Alex, and a German and Scandinavian name meaning 'father of peace.'
What Did Leigh-Anne Pinnock Name Her Babies?
It's been a busy year for Little Mix! As well as releasing a new album and bandmate Perry having a baby, Leigh-Anne Pinnock stared in a new film and also became a mum for the first time.
She surprised everyone with the news that she had not one but two babies, and was the new mum of twins. Leigh-Anne Pinnock has not yet revealed the name or sex of her babies.
What Did Millie Mackintosh Name Her Baby?
This year Millie Mackintosh gave birth to her second child with husband Hugo Taylor. Millie Mackinstosh named her baby Aurelia Violet.
What Did Cardi B Name Her Baby?
This year Cardi B gave birth to her second child with her husband rapper Offset. Cardi B has not officially announced the name of her new son, who is the new brother to their daughter Kulture.
What Did Harry And Izzy Judd Name Their Baby?
McFly and Strictly star Harry and his author and musician Izzy welcomed their third child this year, a boy named Lockie Magnus Christopher who is brother to Lola and Kit.
The couple have been open and honest about their fertility struggles, which they outlined in Izzy's book Dare To Dream and podcast Let's Talk Fertility. You can also read our review of Izzy Judd's book Mindfulness For Mums.
What Did Zoella Name Her Baby?
In big news from the blogosphere, influencers Zoe Sugg and Alfie Deyes welcomed their first baby this year. The couple became parents to a girl they have named Ottilie Rue.
Zoe is already updating her followers with cute baby outfits and honest updates about the realities of parenting.
What did Tan France Name His Baby?
Queer Eye star Tan and husband Rob became fathers this year, after the arrival of their son Ismail. The baby was born via surrogate in July. Congrats to the new dads!
What Did Binkie Felstead Name Her Baby?
Binky Felstead from Made In Chelsea and her new husband had a baby boy this year in June 2021. They named their baby Wulfric Alexander, but will be calling him the nickname Wolfie.
What did Henry Golding And Liv Lo Name Their Baby?
Actor Henry Golding announced that his wife Liv had given birth to their first child this year. The couple have named their baby girl Lyla.
What did Emily Ratajkowski And Sebastian Bear-McLard Name Their Baby?
Model and author Emily Ratajkowski gave birth to her first child this year, who she and her husband have named Sylvester Apollo Bear.