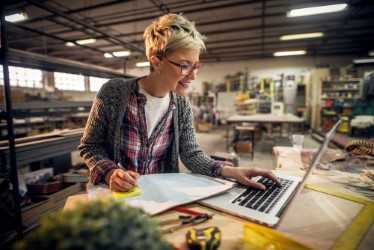 On World Book Day last week everyone celebrated a love of children's reading around the globe. In a special guest post for TalkMum, here children's reading expert and mum of two, Emily Guille-Marrett, looks at the importance of nurturing a love of reading from birth.
Does reading for pleasure impact academic success?
Latest government research shows that parents and the home environment can make a significant impact on the early teaching of reading. It also highlights that children who read for pleasure are more likely to succeed academically than those who do not. Whilst it is necessary for children to be taught early reading skills, such as phonics, nurturing a love of reading in the home is critical.
Making the most of World Book Day
March 6th 2014 saw children in nurseries and schools across the world celebrate a love of reading. In the UK, many children dressed up as favourite book characters and made a donation to raise money for Book Aid International. If you have a school-aged child they will have been given a £1 National Book Token to purchase a special edition book.
If you haven't already used your child's book token, remember that they are only valid until 30th March. Little ones are likely to choose either Hello, Hugless Douglas! by David Melling (Hodder) or Emily Gravett's Little Book Day Parade, (Macmillan).
Babies can be book characters too
If you don't have children at nursery or school yet, there's no reason why you can't celebrate. Just look at these photographs of gorgeous babies dressed as book characters. I can't decide which is my favourite – they're all adorable!
Promoting Reading for Pleasure in your home:
Make time to read books to your child from birth. From bath books and books for the potty to buggy books and bed time stories, there are picture books to fit around even the busiest day.
Encourage your child to choose books to read from the library. Don't worry if it's not your favourite choice – the fact your child wants to read is fantastic!
Make sure your child sees you and other adults read for pleasure. Consider yourself a reading role model. Your child is learning from you all the time. Male role models who read are particularly important for boys.
Talk about books together and ask questions: Who is your favourite character? Why do you like this book? What's happening in this picture?
Explore reading outside the home. From menus and catalogues to the latest fiction books and magazines – reading for pleasure is all around us.
Encourage children to participate in celebrating reading: meet authors at book signings, participate in literary festivals, visit story museums, watch theatre productions of favourite books, and celebrate reading events like World Book Day.
Huge thanks for this blog post, written by Emily Guille-Marrett children's reading expert, mum of two and founder of Reading Fairy.
Find out more...