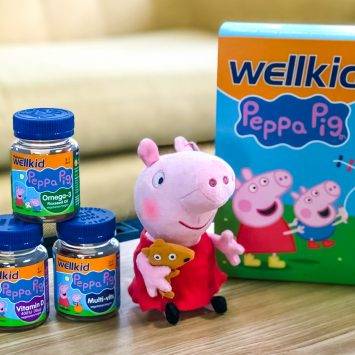 To celebrate Veganuary, we're giving away five Wellkid Peppa Pig prize boxes in our exciting new giveaway
Have you heard about Veganuary? Taking place during the first month of the year, it's where people pledge to follow a vegan diet for 31 days.
Veganism – where people refrain from using or consuming any products derived from animals, including meat, dairy products and leather – is becoming increasingly popular, and it's estimated that there are as many as 3.5 million vegans in the UK.
If you or your family are trying Veganuary, or interested in following a vegan diet, it might interest you to know that our new range of Wellkid Peppa Pig supplements are suitable for vegans and vegetarians and will help safeguard your child's nutritional needs, whatever their diet.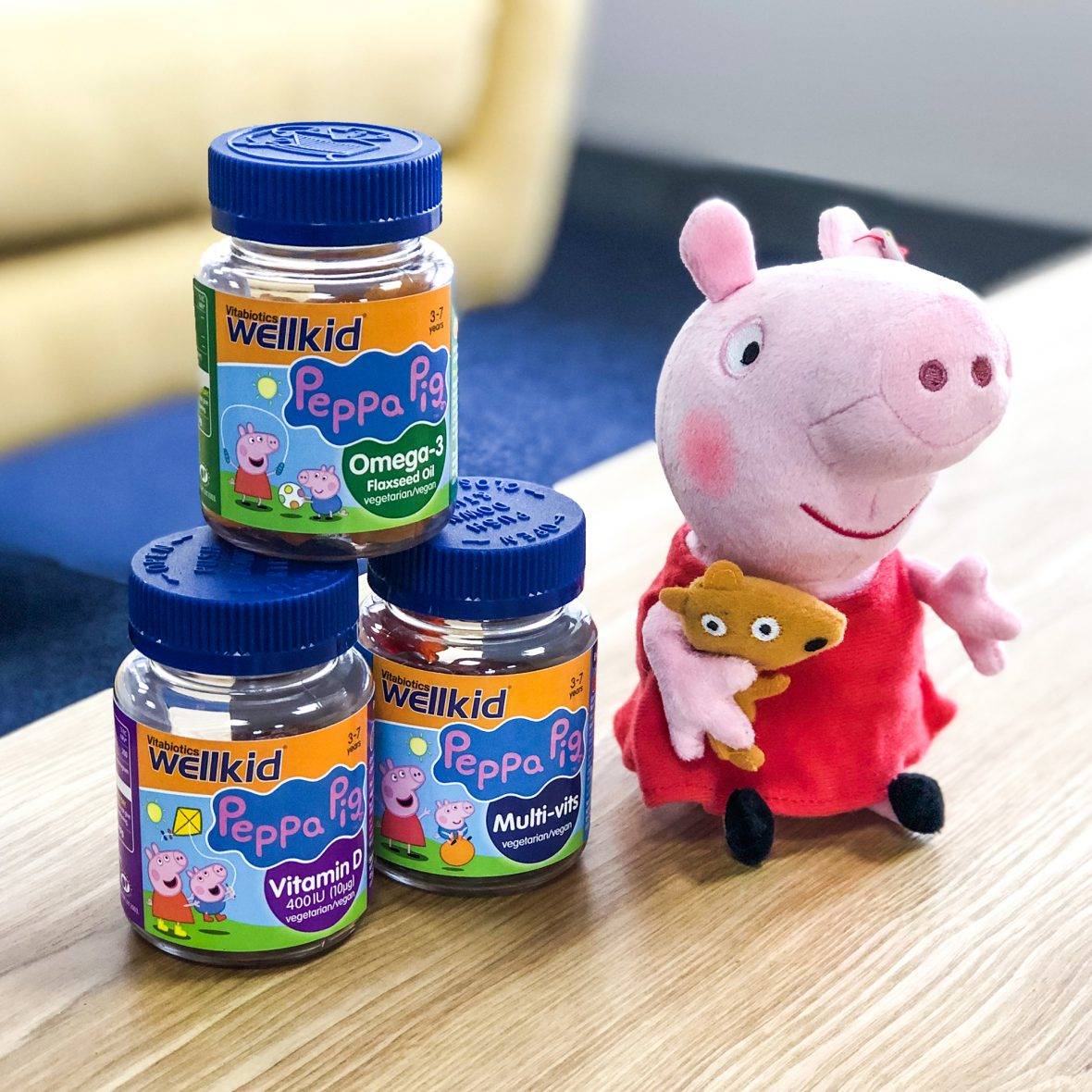 Created for children aged 3-7 years old, there are three different varieties of the Wellkid Peppa Pig supplement:
The Wellkid Peppa Pig Multi-vits contain vitamins A, C and D, as recommended by the Department of Health, which advises that all children up to the age of 5 years should be given a supplement that contains these vitamins. The delicious soft jellies are a natural strawberry flavour that your kids will love.
The Wellkid Peppa Pig Omega-3 supplements contain only the highest purity flaxseed oil in a great tasting natural orange flavour soft jelly. Ensuring your child receives enough Omega-3 in their diet is a valuable step towards giving him or her the best start in life. Omega-3 can be found in high concentrations in oily fish, such as mackerel, sardines, trout and (fresh) tuna. However, as parents know, many children do not like the taste of oily fish so it can be difficult to ensure your child is getting all the Omega-3 they need and the minimum one portion per week.
The Wellkid Peppa Pig Vitamin D range contains 10mcg of vitamin D, the exact daily level of vitamin D as recommended by the UK Department of Health, in a tasty natural strawberry flavoured soft jelly. Vitamin D is needed to help support normal growth and development of bones in children.