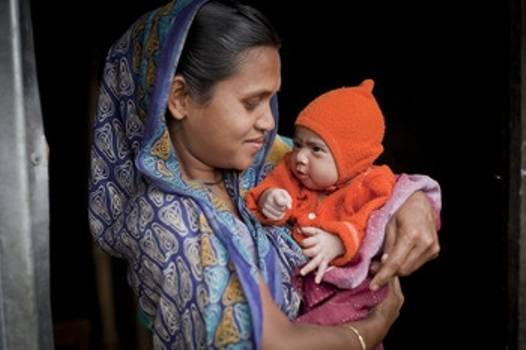 Following a conference on the 14th April, Save the Children is launching an online campaign, 'Build it for Babies' today to help save children's lives in Bangladesh by raising funds to build seven new clinics.
In Bangladesh a shocking number of children don't live past their first month and every hour of every day, 11 newborn babies die: that's about one every six minutes. Most of these children die because they don't have access to even the most basic healthcare.
Save the Children are determined to do something about this. That's why they are hoping to build seven fully equipped clinics staffed by professional health workers in two of Bangladesh's poorest districts: Baniachong and Ajmiriganj.
The clinics will provide vital, life-saving medical services to more than 150,000 people every year, and will mean over 3,500 more newborn babies each year will receive the care they need to survive those perilous first 28 days of their lives.
Find out more about how to Blog it for Babies and follow them on Twitter at @savechildrenuk.