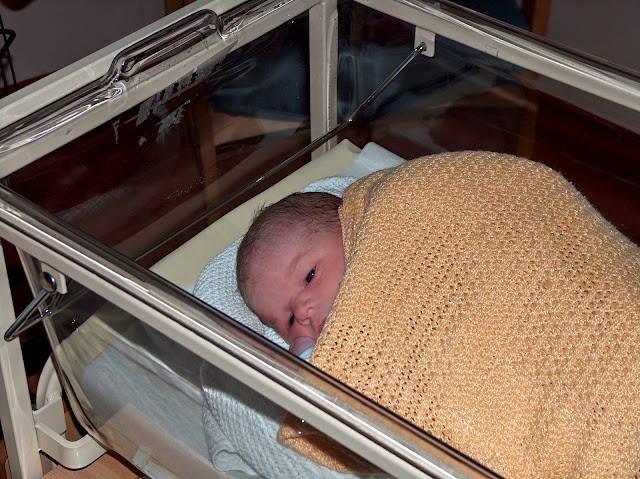 Pregnant women are encouraged to write a birth plan, which is a written record of everything you would like to happen during labour and delivery. Here's Cath on how she decided what to write in hers, including the different types of pain relief she considered. So, did everything end up going to plan..?
When I was pregnant with my eldest son everyone the midwife kept telling me I should write a birth plan. There was a whole blank page in my maternity notes for me to write the birth plan however, having never been pregnant before I really didn't know how I was going to fill a few lines, let alone a whole page!
I decided that I needed to find out more about what was going to happen once I was in labour so I bought some pregnancy magazines and books to find out everything I could. After talking to my midwife I decided that I wanted to try and have as natural labour as possible and ideally just use gas and air. I did say that I would have an epidural if required, however I really didn't want to use pethidine as I had heard that it can affect the baby, making them drowsy, and I really didn't want that.
You can make your birth plan as detailed as you want but after a lot of thought I decided to keep mine quite simple. I felt that as long as I said what pain relief I did and didn't want I would leave the rest up to the midwives. We decided that the hospital was the best possible place for me to have our baby and whilst I had written a birth plan, it wasn't set in stone and I would be happy to be guided by the midwives and follow their advice, after all they were the experienced ones!
My due date came and went and during a routine hospital appointment when I was 5 days overdue, they discovered my blood pressure was too high and I was kept in and monitored. The next morning I was examined and found to be 2cm dilated so they decided to break my waters to try and speed things up. As the pain increased I started using the gas and air to help me through the contractions, however as the contractions got stronger the midwife advised me to have an epidural as I was struggling to cope with the pain.
Once the epidural had started to work I felt so much better and I was so glad that I had the epidural as I ended up having a failed ventouse followed by a forceps delivery and the epidural meant that I didn't feel the pain at all.
William was born after a 12 hour labour weighing 9lb 4oz.
Was it important to you to write a birth plan? If so what details did you include? Leave a comment and let us know!
Cath is an accountant, blogger and proud mother of two sons aged 6 and 10. Cath's house is always full of children and as she lives on a farm they have plenty of space to play outside.
Cath knows her stuff when it comes to having children – as you can see by reading her personal blog here.