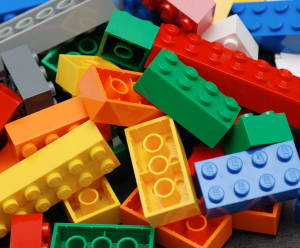 When Gill from A Baby on Board returned to work she chose a nursery setting for her daughter. Here, she tells us more about why she picked this option and what factors to consider
When I started to make plans for returning to work after maternity leave, nursery seemed the like obvious option for my daughter. We lived within walking distance of several that all had a good reputation. We also liked the idea of a variety of activities and her being able to socialise with lots of children.
A nanny seemed too expensive, and we didn't know any childminders in the area (but in hindsight after reading Chloe's post on childminders this would have been a more flexible option).
How soon in advance do you need to look for nurseries?
Living in London, I'd heard terrible things about long waiting lists, so went to visit when Eliza was a few months old. I was surprised that this was considered pretty late - one of my friends put her child's name down when she was six months pregnant.
It does depend on where you live, but it doesn't hurt to check in advance as class sizes - especially for younger babies - will be small.
What should you look for when picking a nursery?
There's a good list on Mumsnet about criteria to look for when picking a nursery. For me, a friendly, comforting, nurturing environment was really important - would the staff look after my daughter if she cried? What were the sleeping arrangements like? What about mealtimes?
I went to see all three of my local nurseries. One I hated and one was OK, but with the other I knew straight away that it was 'the one'. We put her name on the list, then it really was a waiting game - parents weren't informed until a few weeks before the start date. However, we were lucky and were given a place.
Avoiding separation anxiety
I have to admit I was pretty anxious about her starting nursery. Although it would only be for two / three days a week, my daughter had been with me pretty much 24 hours since she was born. Everyone said it would be worse for me, but it was a bigger wrench for both of us than I was expecting.
We had a settling in period, but for weeks she would cry when I dropped her off and then again when I picked her up. I would fake a huge amount of enthusiasm and then run out of the building in floods of tears! The nursery were really good and would take her off me, give lots of hugs and distract her with toys.
Picking a nursery at two
When my daughter was approaching two we moved house, so needed to look for more childcare. It was a new area to us, so I did a lot of online research and asked the opinion of friends of friends, neighbours and anyone who might know.
This time my criteria was very different. Were there lots of toys to play with? Did they get to do lots of fun and creative activities? The outdoor facilities were also important, especially how often they got to go outside.
Expecting less issues with waiting lists this time, I only went to visit once we'd moved, which could have been an error. The first place - about two minutes from our house - could only offer me a place in nine month's time. Luckily there was a place at our other option, and we both loved it immediately.
Does your child attend nursery? How did you deal with separation anxiety?
You can also read more about childcare options, and Fran's tips on starting school.
Image: Alan Chia (own work) via Wikimedia Commons CC2.0