Trying For A 2021 Baby? Here's Everything You Need To Know First About Fertility And Pregnancy
Is trying for a 2021 baby on your list of resolutions this year?
If you're trying to conceive, you can also read our post on everything you need to know about trying for a 2023 baby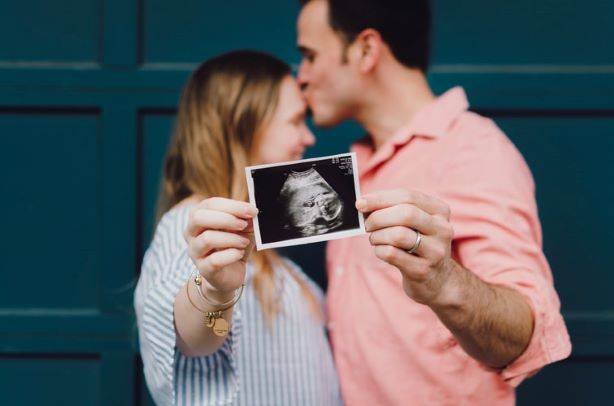 At the start of every year it's natural to want to make positive changes when it comes to health, your home, or your lifestyle.
We know that 2021 is likely to see a surge in pregnancies and births, and for some the start of this year might also be a time you decide to try for your first baby, or add to your growing family.
Want To Start A Family In 2021? Take These Steps Before You Start Trying
If trying for a 2021 baby is something you're thinking about, starting now or in a few months time, then you might be wondering if there are any steps you need to take beforehand.
We'd recommend taking the following positive lifestyle changes when thinking about trying for a baby, ideally a few weeks or months before you start trying to get pregnant:
Take a daily 400µg supplement of folic acid (or 5mg if you are at higher risk of neural tube defects). The UK Department of Health recommend that you take this amount of folic acid for at least one month before and for at least the first trimester of pregnancy, however it can also be beneficial to take it for at least 3 months before conception, to safeguard your nutritional stores.
Make sure you eat a healthy diet, including lots of fruits and vegetables (especially those containing natural folates), as well as foods that have been fortified with folic acid.
Ensure that you're a healthy weight before trying to conceive. Speak to your doctor if you need advice.
Stop smoking and drinking alcohol, and encourage your partner to do the same.
Track your cycle so you're in tune with your body and aware of your most fertile days. Read our post on when you are most fertile and how to track your fertility
If you have a long-term health condition, seek medical advice before trying to conceive.
Why Is Folic Acid So Important If I'm Thinking About Trying For A 2021 Baby?
Folic acid is an important B vitamin (vitamin B9) that plays a very significate role in the growth and development of the cells in our body and in the formation of DNA. Folic acid is essential to create building blocks for life, which is why it becomes particularly important in the very early days of pregnancy when cell division is at its most rapid. Because of this, women's bodies need extra folic acid both before conception and during early pregnancy to support the development of their babies.
A lack of folic acid at this critical stage of early pregnancy increases the risk of babies developing serious birth defects of the brain and spine called neural tube defects (NTDs), such as spina bifida and anencephaly. NTDs occur when the brain and spine fail to form properly during the first 28 days of pregnancy, before many women even realise that they are pregnant.
This is why it's so important that women increase their intake of folic acid BEFORE they try to conceive.
Folic acid is water soluble, which means that our bodies can't store it very well. So, you also need to ensure that you're getting a fresh supply of folic acid every day.  
Where Can I Find Folate And Folic Acid?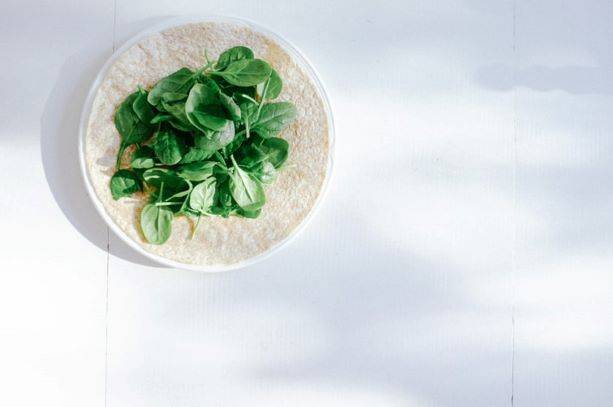 It's important to eat a healthy and well-balanced diet, with lots of natural source folates, especially if you are pregnant or planning a pregnancy.
Folate, the natural form of folic acid, can be found in a wide variety of foods, including
Green leafy vegetables (e.g. spinach, cabbage)
Broccoli
Oranges
Yeast extract.
Although a healthy diet would normally provide you with enough folate, it's not possible to get the additional folic acid that's recommended to support and protect a pregnancy through these natural sources alone. This is the reason that daily dietary supplements are recommended, and why over 80 countries around the world fortify staple foods such as bread, flour, rice and corn masa, to help increase women's intake of this important vitamin before they conceive (although this is currently being debated, it is not yet something that is done in the UK).
Pregnacare Conception Supplements And Folic Acid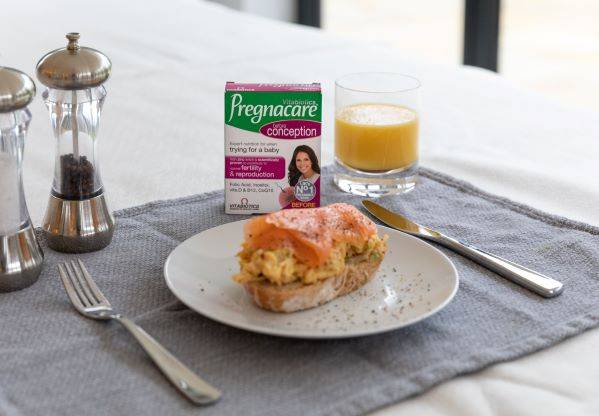 The main, and most stable source of folate is the folic acid that is found in supplements and fortified foods. Pregnacare Conception supplements provide advanced nutritional support for women trying for a baby, are designed to be taken before you get pregnant and include 400mcg folic acid, the exact level recommended by the UK Department of Health from the start of trying to conceive, as well as vitamin D and vitamin B12, plus zinc which is scientifically proven to support normal fertility and reproduction.
Helping Your Folic Acid To Work When You're Trying For A 2021 Baby

:
You might be wondering if there is anything else you need to do when it comes to trying for a 2021 baby.
There are some factors that can affect our bodies when it comes to absorbing folic acid properly, that it's important to be aware of:
Your Lifestyle: 
Both smoking and alcohol consumption can prevent folic acid from being absorbed properly. So that's another good reason to stop smoking and drinking alcohol before you try to conceive.
Being very overweight can also affect how your body responds to folic acid, so if you're very overweight it's a good idea to try and reach a healthier weight before you try to conceive.
Being very overweight can also affect fertility, so by losing weight you could also help improve your chances of conceiving.
Medications: 
Certain medications can also affect folate absorption. If you want to have a baby and you're currently receiving medical treatment or taking long term medication for a chronic condition, it's very important to check with your doctor to make sure that your medication is safe to use during pregnancy, or if any changes will need to be made to your treatment before you try to conceive.
NEVER stop taking any medication that you have been prescribed without consulting your doctor.
Vitamin B12: 
B12 works very closely with folic acid. Research suggests* that taking a daily supplement of at least 2.5µg of B12 (the EU RDA) with your main meal, in addition to the recommended daily 400µg supplement of folic acid, may further reduce the risk of NTD. B12 is mainly found in animal and dairy produce, so B12 supplementation is especially important for women following vegetarian or vegan diets.
* Addition of Vitamin B12 to folic acid supplements to optimise the prevention of Spina Bifida and other Neural Tube Defects, Professor John M. Scott, Biomedical Sciences Institute, Trinity College, Dublin 2, Ireland
Make sure you take our conception myths quiz, and find out the top 20 things couples tried in a bid to conceive.
Are you thinking about trying for a 2021 baby?