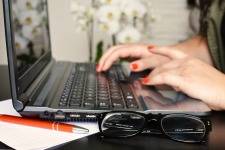 This month, we're talking all things work and life. Here's what we have in store...
Does anyone know the secret to getting the perfect work/life balance? It's the eternal quest for lots of us and even more so when we become a mum. Suddenly, the time we spend away from our baby means a lot more - and we value quality family time more than ever.
So we thought it was important to talk about work, life and all that comes with it, on TalkMum. We'll be looking at what it's like to be a stay at home mum, how working mums balance their weeks, how our sense of identity changes when we become a mum and how to cope with returning to work after maternity leave.
We'll also be looking at the new Shared Parental Leave which applies to babies born after 5th April - what exactly is it, and how will it affect you, if you're pregnant or trying to conceive? We'd love to hear from you on whether it's something you'd consider yourself.
So stay tuned for all of this and more, with posts from our brilliant TalkMum bloggers!
Catch up on last month's foodie posts now.