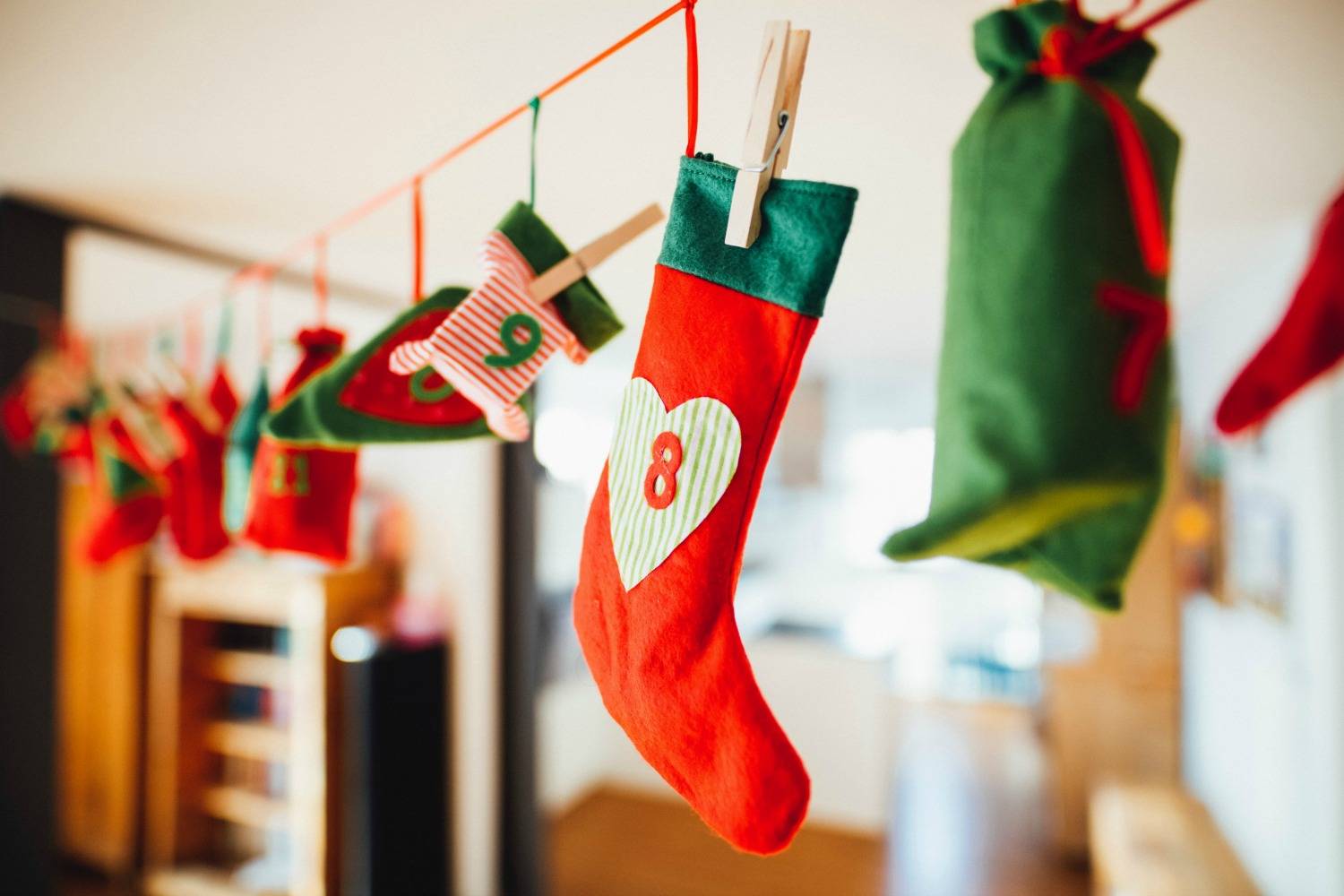 Looking for ideas for alternative advent calendars? We've rounded up the best ideas for the Christmas countdown
Christmas is nearly here! But don't panic just yet, there are still a couple of shopping Saturdays left. However, the 1st December is fast approaching, so today we are taking a look at ideas for alternative advent calendars.
Advent calendars have evolved a lot in recent years, with the traditional paper window calendar of everyone's childhoods being usurped by the big trend for more premium advent calendars, with some big brands producing calendars containing everything from cheese to make-up and gin, some with luxury items costing into the hundreds.
However, if you want to do something simpler but still special and slightly different this year, we have rounded up have some ideas fr alternative advent calendars:
DIY advent calendar: If you like the idea of making your own calendar, take a look on our alternative advent calendar ideas Pinterest board for lots of simple ideas for DIY calendars made using everything from paper cups through to loo rolls and even a baking tray. You can fill them with sweets, small toys, messages or whatever you can find that fits.
Book advent calendar: The idea of a book advent calendar is to give your child a new book a day in the run-up to Christmas, for you to read together. These can be Christmas-themed or any story, really - and don't have to be expensive as you can usually find good quality children's books in charity shops. You can wrap them in Christmas paper and pile them up in a tree shape to add to the excitement.
Reverse advent calendar: Slightly different in the respect that you give something instead of getting something, the idea behind the reverse advent calendar is that every day during December you collect an item - be it food, clothes or toys - and then donate all of the items to a local charity at the end. It's a good way of teaching your children about giving to others at a time when they will be receiving lots, and also will help a local cause.
Activity calendar: Instead of being given a chocolate each day, an activity advent calendar consists of 24 different tasks or activities for your child to do each day. This could be something as simple as 'ten star jumps' or a more far-reaching activity along the lines of a trip to a local park or museum. it's a good one to get everyone active and out of the house.
Random act of kindness calendar: Similar to an activity advent calendar, this idea has 24 different random acts of kindness for your children to do in the run-up to Christmas. Again, this is themed on the idea of giving back, and can be made age-appropriate for each child, from acts as simple as 'do something nice for your sister through to walking an elderly neighbour's dog (for older children!).
How will you be counting down to Christmas? Make sure you also read our post on surviving Christmas parties when you're pregnant