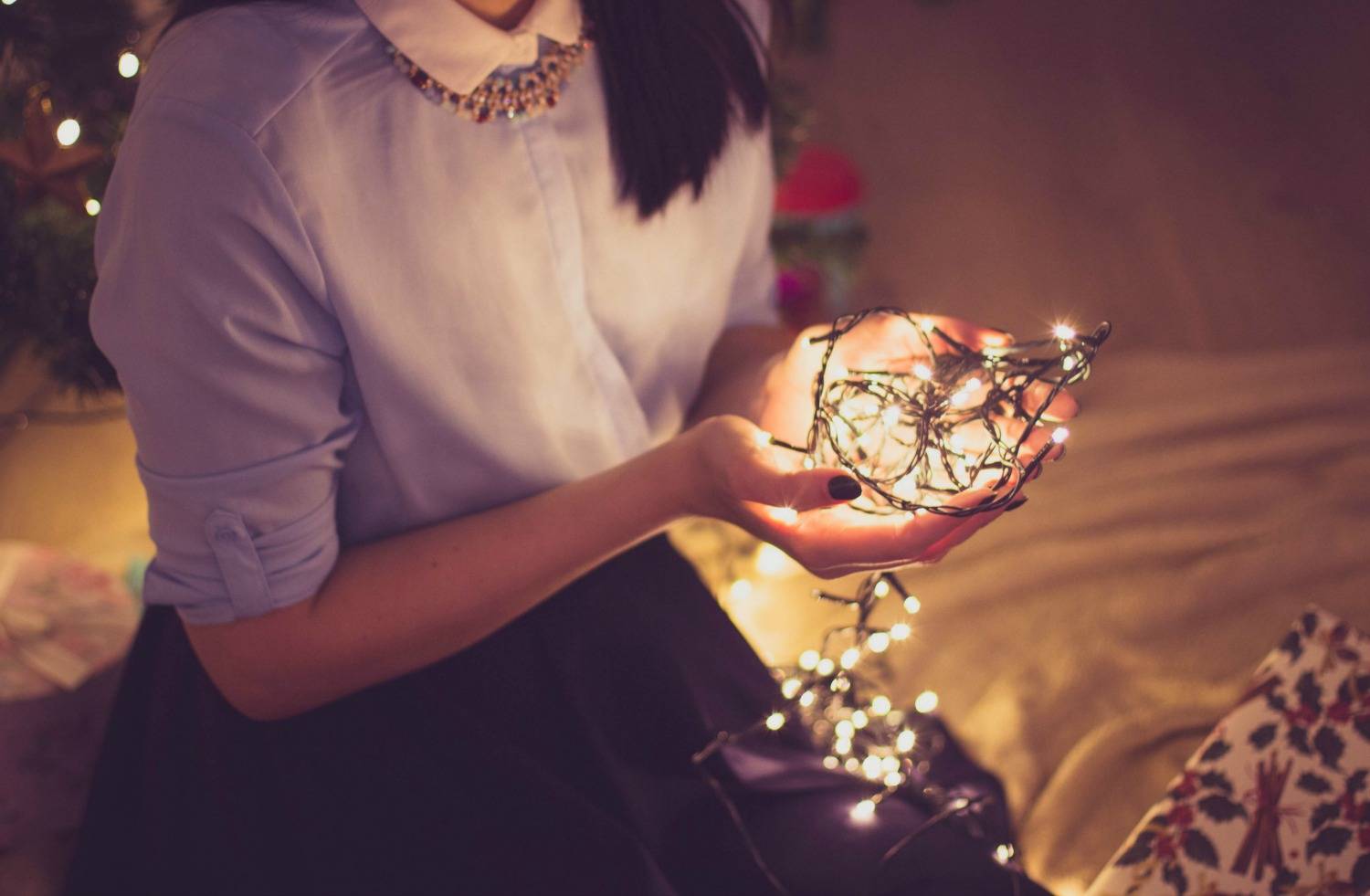 It's December, Christmas is nearly here, and party season is well under way.
While you might have bought a perfect new party outfit or dusted off your favourite Christmas jumper to get ready this year, there's one thing you might not have considered adding to your seasonal prep checklist, which is folic acid.
It might sound like a surprising addition, but if you're planning on trying for a baby this Christmas or New Year, or there's even a chance you MIGHT become pregnant over the festive period, then it's important to start taking folic acid now, and know the key facts about why.
The UK Department of Health recommended that you take folic acid for at least one month before and for at least the first trimester of pregnancy. If you're planning on a trying for a baby this Christmas or January - or think one might be on the cards – that means now is a good time to start taking it.
So what is folic acid, and why is when you take it, so important?
Folic acid is a B vitamin (B9) . Supplemental folic acid intake increases maternal folate status, because when you take a folic acid supplement, your level of folate goes up in the body. Not enough folate is a risk for NTD's (Neural Tube Defects) such as Spina Bifida, in the foetus. NTD's occur when the brain and spine fail to form properly, resulting in permanent damage to the spinal cord and nervous system.
NTDs occur in the first 28 days of pregnancy, before many women are even aware that they are pregnant, which is why the timing of when you take folic acid is super-important. Research shows taking vitamin B12 alongside folic acid can be a good idea too.
Pregnacare Conception supplements provide advanced nutritional support for women trying for a baby, are designed to be taken before you get pregnant and include 400mcg folic acid, the exact level recommended by the UK Department of Health from the start of trying to conceive, as well as vitamin D and vitamin B12, plus zinc which is scientifically proven to support normal fertility and reproduction. Find out more information and buy Pregnacare Conception here.
You might also be wondering if you would have consumed enough folic acid from Christmas dinners to count. However, while natural sources of folic acid include wholemeal bread, cereal, leafy green veg and the festive staple of Brussels sprouts, it is difficult to eat enough of these products to get the right amount of folic acid purely from food - unless you live in a country that fortifies its food supplies - which is why it is so important to take a supplement if you're thinking about getting pregnant. Over 80 countries now aim to fortify flour and bread with the addition of folic acid. However, this does not yet include the UK.
If you're thinking about trying to conceive (TTC) at some point in 2021, it might interest you to know it is recommend to take folic acid at least three months before you start trying to conceive, to safeguard nutritional stores, and to continue beyond week 12 of pregnancy, since folate contributes to maternal tissue growth. A new study** published in October 2019 also found that children of mothers who took folic acid throughout pregnancy scored significantly higher in terms of cognitive development at age 3 years and word reasoning at age 7 years compared to those who didn't, so it's worth considering continuing taking it throughout the second and third trimesters as well as the first.
Make sure you factor folic acid supplementation into Christmas season prep, as well as making it part of your 2020 TTC plans.
* Addition of Vitamin B12 to folic acid supplements to optimise the prevention of Spina Bifida and other Neural Tube Defects, Professor John M. Scott, Biomedical Sciences Institute, Trinity College, Dublin 2, Ireland
**McNulty et al. BMC Medicine (2019)