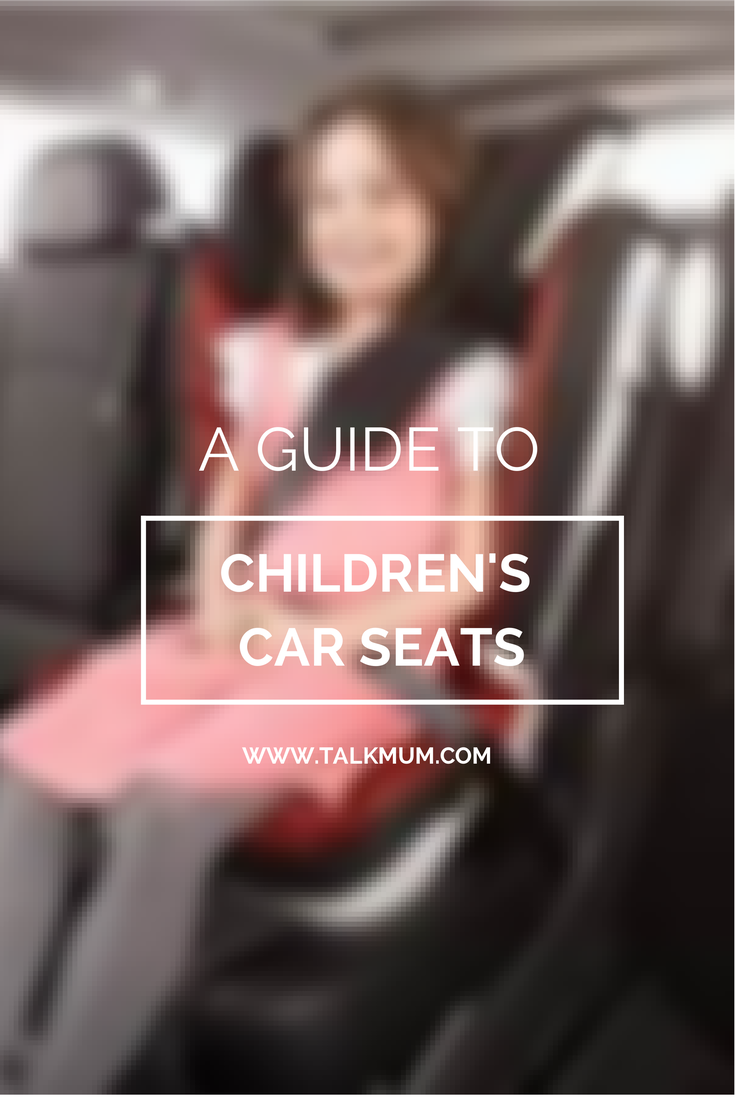 What's the law on car seats for toddlers, and beyond? Read our guide and top tips to make sure your car seat is a perfect fit for your child
With many families setting off on journeys in the car this summer, it's important to run a health check on your car seat to make sure it's still the perfect fit for your child. This will ensure they are comfortable - and happy! - on the journey and you can set off with the knowledge that they are safe and secure while you are travelling.
It may feel that only yesterday you were buying your first car seat for your newborn and then just when you were getting to grips with Group 1, the next stage car seat will sneak up on you. While your little one may seem very big as they reach the age of four, keeping them safe whilst travelling is still top priority.
Mark Bennett from BRITAX explains, 'Many parents are still unaware that it is required by law for children to travel in a car seat until they are 135cm tall or 12 years old - whichever comes first - so the final Group 2-3 stage car seats will see your child from the age of four all the way until they are 12 years of age.
At the age of four or 15 kg, children are old enough to move to a Group 2-3 seat with adult seat belt but this doesn't mean they don't need the same level of protection. Many parents believe children will be safe on a booster cushion, a small platform that lifts them up on the seat, however these are not safe as they do not have the all important side impact protection of deep side wings and a protective headrest.
Here's a guide from BRITAX to help parents understand the final Group 2-3 car seat stage and how to choose the seat that's just right for the whole family:
Q. What is a booster cushion? If they are sold why are they not safe?
At BRITAX, we're always striving to ensure that we offer the maximum protection for your children as they develop. With recent research showing that side collisions are one of the most frequent and fatal types of crashes on the roads*, BRITAX decided to stop selling booster cushions.
Booster cushions are still sold because it is not required by current EU safety standards to conduct tests for side collisions, however if the regulations change, our experts do not believe that any new booster cushions would pass.
Booster cushions are better than no car seat, however they offer no side impact protection. BRITAX recommend aBRITAX 'highback' booster, which offers deep protective side wings and head support. These work to absorb crash forces in the event of a collision whilst protecting the child's head.
Q. How do I know when my little one is ready to move to Group 2-3?
You should move your little one from a Group 1 to a Group 2-3 seat when they reach the weight limit of 18kg, or if their eye-line is higher than the seat's highest point - whichever comes first. This is usually at the age of four years.
Q. Can I buy an XP-PAD to add to my old Group 2-3 seat?
No. The XP-PAD is integrated into the KIDFIX XP SICT.
Q. What actually is the current law when it comes to car seat safety for 4 + year olds?
It is required by law for children to travel in a car seat until they are 135cm tall or approximately 12 years old whichever comes first
Q. How do you fit a Group 2-3 car seat?
A Group 2-3 car seat can be fitted by ISOFIT, where the child safety seat is attached to the vehicle body with connectors in the same way as ISOFIX. It is classified as ISOFIT rather than ISOFIX as the child is secured by means of the adult 3-point seatbelt. ISOFIX is a term used in Group 0+/1 where the child is secured by means of a five point harness, and the car seat is fitted to the ISOFIX connections points.
Q. How do I know which is the best Group 2-3 seat for my family?
Every family is unique and has different considerations and practicalities to consider when choosing a seat. To help simplify the process, BRITAX has created a unique online tool that assists a parent to identify the right seat for their child and their car. For each seat, Fit FinderTM will also inform the users what seat positions are approved in the vehicle and the appropriate fitting method. You can view the latest Fit FinderTM here http://www.BRITAX.co.uk/car-seats/fit-finder.