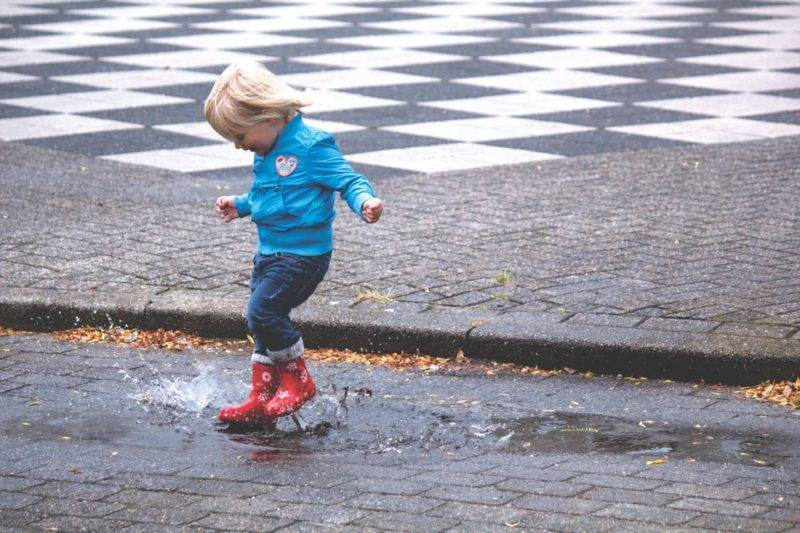 Looking for the best rainy day activities for toddlers and small children? We have them covered
If you're looking for wet weather activity inspiration on this grey day, make sure you read this post - we're rounding up the best rainy day activities for kids
Let's face it, when it's cold and wet and raining outside it can be hard to muster up the enthusiasm to do anything, let alone think of some exciting activities. And rainy days when you are all stuck inside are the days when it's most important to make sure everyone is entertained and cabin fever is at bay.
So here's lots of ideas for rainy day activities, with everything from picnics to painting:
Read up a storm: It's National Storytelling week, so what better time than to get all your favourite books out? Here's five classic children's books we love.
Disco! Burn off some energy by playing some classic power pop songs on Spotify or YouTube and let everyone dance around. This is a sure-fire mood-booster for everyone.
Have an indoor picnic for lunch: On wet and grey days, what could be more exciting than an indoor picnic? Get the children to help make sandwiches and choose snacks. Lay a picnic blanket on the floor and sit and eat. It's far more exciting than eating at the kitchen table.
Put on a puppet show: Make the puppets first (these can be as elaborate as you like, or as simple as shapes stuck on an ice-lolly stick) and then host a performance on the sofa.
Get the paints out: Rainy days = craft days, right? There's lots of artisitic ideas over on our Pinterest boards (make sure you follow us). Don't worry about anything being perfect! It's the taking part - and the mess - that counts.
Don't forget the glue: If your house is anything like ours, you're likely to have a lot of old children's magazines lying around gathering dust. Cut out the good bits and make a giant collage (recycle the rest).
A sticky subject: All children love stickers, it's the law, so they are likely tyo provide hours of entertainment. Buy giant pots of colourful stickers from craft stores and shops like HEMA and Tiger, get out a giant sheet of paper and let them stick away.
Make life size drawings: Find some old sheets of wallpaper from the loft and have your child lie down on the paper. You can then draw round them and they can then colour or paint themselves. There's more art and craft ideas on Fran's post about toddler activities.
Blow bubbles: The one activity that everyone will LOVE; getting out the bubble mixture is one way to turn even the greyest day that little bit brighter. You can even have a crafty sit down while you're at it, too.
Create your own play dough: Forget the shop-bought stuff, it's easy to make your own (we like this recipe). For extra excitement, you can add glitter.
Giant joint nap: If everyone's feeling a bit fractious, why not hunker down in one bed with cushions and duvet and have a big joint nap - parents included?
Hold your own cinema day: Snuggle down on the sofa and put a film on. Buy popping corn from supermarkets or health food shops, add a little oil to a pan add the corn and wait for it to pop!
Have fun in the kitchen: Most children love baking and cooking. Simple fairy cakes or biscuits will keep everyone entertained, especially choosing different toppings to decorate them with. Licking out the mixing bowl is also fun too! You can also read more tips on cooking with toddlers for a stress-free experience
Build an indoor den: Drape a big tablecloth or bed sheet over a table and chairs - et voila, instant den! It's something that children don't grow out of very quickly. Everything is better in a den, even dinner.
Have a game day: Get out the board games or play some of the old favourites like Snap or Happy Families.
Why not go outside anyway? Children love splashing in puddles. Wrap them up well in waterproofs, a hat and a pair of wellies and go outside and splash! Don't let the children have all the fun, have a go too!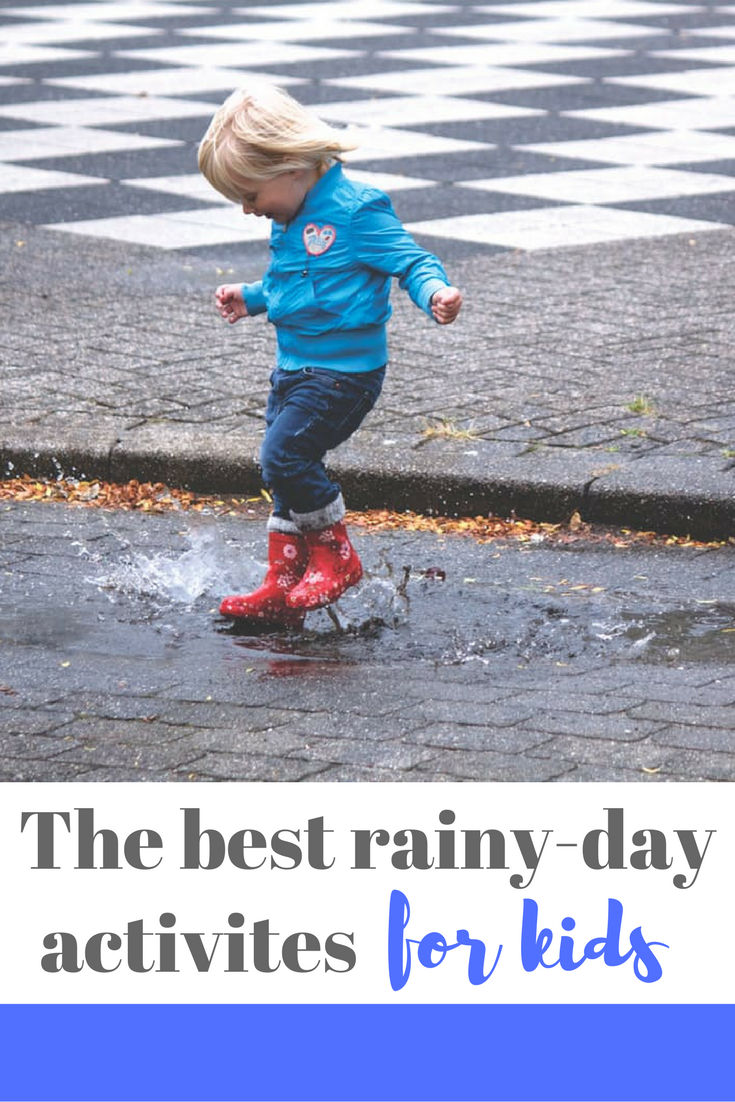 Let us know if you have any more ideas for rainy-day activities!