Read Our Guide To 10 Free Activities For Kids This Summer

If you are looking for fun things to do this summer, read our read our list of ten free activities for kids this summer. This will help you have a fun, low-cost school holiday everyone can enjoy.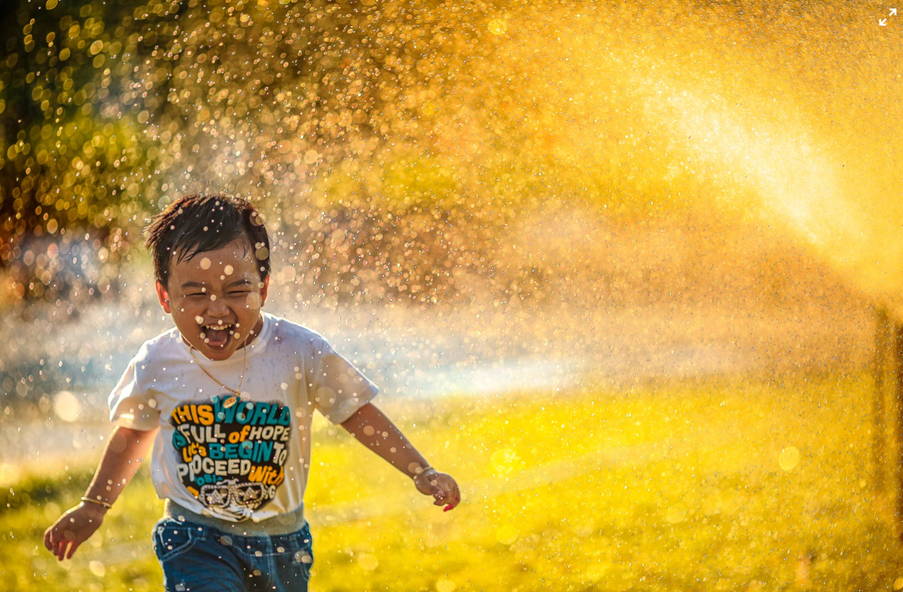 10 Free Activities For Kids This Summer
Here are ten of our favourite ten free activities for kids this summer. They include nature challenges, water, and walking tours.
1. Gadgeteers – The Library Summer Reading Challenge
What is it? The annual summer reading challenge is a national event that takes place in local libraries across the country. The aim is to keep children reading, for pleasure, over the school holiday. Kids who take part are given a free pack with activities, stickers, and a diary to record each book they read over the summer. A certificate is awarded at the end, once you have read a certain number of books. The theme this year is 'gadgeteers,' designed to spark children's imaginations about science and technology.
2. Go To A Museum
What is it? If you want a fun day out that's entertaining and educational, head to a museum. Many museums in the UK are free to enter, and often feature child-friendly exhibits and special summer activities. Free museums across the UK include the Tate Modern and V&A in London, The National Museum of Scotland, The Bristol Museum and Art Gallery, the Museum of Liverpool and St Fagan's National Museum of History in Wales among many others.
There's a regional guide to free museums here on Money Saving Expert.
3. Superworm-Themed Free Forest Walks For Families
What is it? Calling all forest superheroes! Superworm is heading to forests and green spaces across the UK this summer. Families will get to meet some of their favourite characters from Julia Donaldson's story via a trail or brightly illustrated panels. Showcasing the unsung heroes of the forest, the trail will inspire families to think about the everyday heroic feats of the minibeasts in woods and forests. You can also pick up a free trail pack to help you on your walk, which includes a mask and crayons. Find out more here.
4. Get Closer to Nature With The RSPB Wild Challenge
What is it? The RSPB's Wild Challenge helps families to connect with the natural world via a series of nature-themed challenges. Once you have completed a task, you can submit online a photo, a drawing, a video, or a piece of writing to show your adventure. Children are then given points which count towards a bronze, silver, or gold award.
5. Cool Down At A Splash Zone Or Play Fountain
What is it? When the weather heats up, head to water to cool down. Most cities and towns across the UK have local splash zones, fountains, paddling pools or free water play areas. Read this guide to ten free splash parks and water fountains in the UK.
6. Visit A Farm
What is it? There are more than fifty community-focused farms across the UK in cities and urban areas. Each one offers local people the opportunity to meet animals, enjoy nature, learn new skills or volunteer. Find your local farm on the social farms and gardens website.
7. Have A Breakfast Picnic
What is it? While most of use are familiar with a picnic lunch or tea, why not have breakfast outside? Head out to your garden or local park with a flask of cold milk and a pot of cereal. It is a great idea for getting outside before it heats up. You can also play garden games for kids to keep everyone entertained.
Read our stress-free picnic tips for toddlers.
8. Take Part In The Big Butterfly Count
What is it? The Big Butterfly Count is a UK-wide survey aimed at helping to assess the health of nature and the environment by counting the amount, and type, of butterflies seen during a specific time. Download an app or PDF, then between Friday 15th July and Sunday 7th August choose a place to spot butterflies and moths. Watch for 15 minutes. Then record which species you see. More information is here.
9. Go On A Colour Walk
What is it? Find colourful joy in your local by going on a colour walk. The idea is to walk around and look for different items in each colour of the rainbow, one by one. It's like a treasure hunt, where each colour is the treasure, and your route is dictated by what you find.
You can also draw or take photos of each item too and even make a map after of the route you have walked. More info is on the Tate Kids website.
10. Take A Rock N' Roll Walking Tour
What is it? Our final free activity for kids this summer is one for older, music-loving kids. Take then on a free walking tour around London's musical hot spots. The free tour takes in sights including where the Beatles played their final gig and where Jimi Hendrix appeared on stage for the first time. While the tour is free, donations are appreciated if you enjoy it. You can also download a free app for audio tours you take at your own pace. Find out more here.
Once you have read our free activity ideas for kids, read:
Healthy summer snack ideas / how to keep babies and toddlers cool in warm water