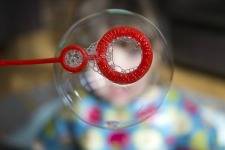 Just because they're little, it doesn't mean they can't have fun...
As parents, it's easy to get caught up in taking little ones out on days out or thinking of jam-packed exciting things to fill their days, but actually, it's often the simple things that keep them happy and entertained for longest.
We're not talking about giving them a stick and a lump of coal to play with - but there are lots of things you can do with a toddler that are guaranteed to raise a smile. And lots of them are free! Here are some of our favourites...
1. Blow some bubbles - and pop them. All you need is a bottle of bubble mix - available in most 99p stores.
2. Dig out your wellies, jump in a puddle and make a splash! This is even more fun if the grown ups get involved too.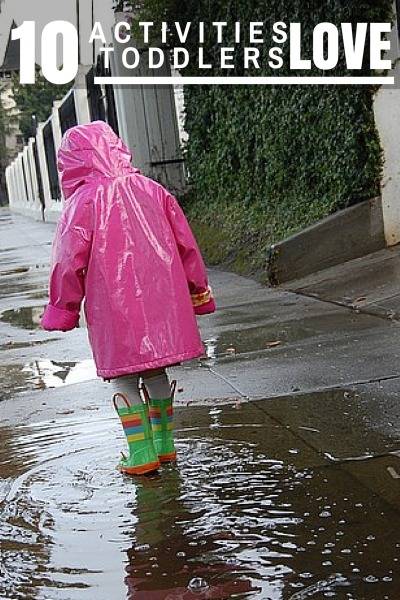 3. Make a foot/hand print. Whether you do it with paint, and make the print on paper, or you make the hand print in a sand pit, it's so much fun to see the shapes our hands and feet make!
4. Get noisy and make your own drum kit with pots and pans - remember your ear plugs before you do this one.
5. Climb on an adult for a piggy back/horsey ride - we remember loving doing this when we were kids. "Giddy up!"
6. Pull a silly face in the mirror. Is it wrong that we still enjoy doing this, now?
7. Have a laugh in the bath getting playful with soap and suds. Why wait til bedtime to do this? A mid afternoon bath is so much more fun.
8. Spot and chase your own shadow. You can also wave to your shadow and try to stand on each other's shadows. Hours of fun!
9. Paint a picture of your family or pet. Then pop the picture in a frame and put it on the wall.
10. Build a tower and knock it down. Lego, building bricks, cardboard boxes - it doesn't matter what you use, this is a lot of fun.
How many of these things has your toddler done? For 20 more ideas, visit Not Another Mummy Blog.