This month we're looking at the world of motherhood and social media, and finding out more about all of our bloggers. Next up is Fran, who writes The Parent Social.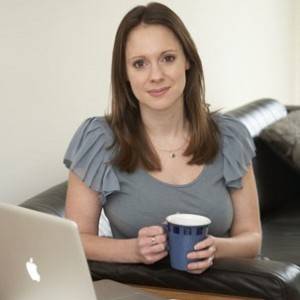 Fran is a graduate, wife, mother of three girls (a five year old and two year old twins) and former PR manager for a global financial website.
Hi Fran tell us about your blog and why you started it:
I started The Parent Social a year ago this month. When my twins were born in 2011 it meant I had three children under the age of three. I realised that going back to work in the immediate future wasn't viable. I loved this time devoted to the children, but after a while I wanted to do something in 'my spare time' that kept the old grey matter active.
I initially became a Hubber for US website HubPages and really enjoyed it. Then the opportunity came along to write for TalkMum. I wrote my first post and was totally hooked. This inspired me to start my own blog.
What inspires you, and which are your favourite and most popular posts?
I love writing and wanted to write about my life as a parent; having three children, I thought a by-product of the blog might be that my experiences could prove useful to others (not sure if that is the case!). I write about all manner of things that relate to our family life. However, I do like my celeb goss – I'm hoping I typify the Heat magazine campaign of years ago: 'the higher the IQ, the greater the need for gossip' - so alongside more useful posts such as The first steps in negotiating the minefield of baby weaning and Maternity wear top tips, you'll also get the more frivolous posts about things like Kim Kardashian's baby name choice! The site also has a section, which collates celeb mum and dad tweets – no real reason, I just find them interesting in a 'they're just like us' kind of a way. Then sometimes, I throw a real curve ball and do posts about things like the Royal Mail IPO…!? And don't get me started on Penis Beaker.
I write whenever I get the inspiration for a post: that inspiration can come from anywhere and ideas usually materialise unexpectedly when I'm not even thinking about the blog. My blog is meant to be pleasurable; I find it cathartic and don't ever want it to be a chore, so I don't ever plan to write a certain number of posts per month/week etc. I don't think I have a favourite post. I write all of them for a specific reason at a particular time. The WordPress 2013 in Blogging annual report was great to receive. It contained loads of facts and figures about The Parent Social, and if I didn't have a favourite post, readers of the blog did. My post exploring what might be the ideal sibling age gap has been my most viewed by a mile.
From the report I also discovered that I had, had visitors from 91 different countries over the year (including Mongolia!). That gave me a warm, fuzzy feeling :-).
I love it when I get approached by people I don't know who want to guest blog or by people who want me to look at their products. I've also received discounts on items because of the blog.
The post that caused the biggest stir was the one about paying for fitness to fly letters from your GP when you're pregnant. I had been interviewed about the subject for BBC Breakfast, and on the day the interview appeared I blogged about it. I had quite a few emails from disgruntled GPs. I ensured that I responded to them all. I actually saw the issue from their point of view by the end.
Which other blogs do you read?
I don't religiously read a set list of particular blogs. I tend to come across things on Twitter, which leads me to a whole range of different blogs on a wide range of subjects. I find blog hops really good for discovering new and brilliant blogs.
Thanks Fran! You can also read profiles from Chloe, Kathryn and Laura.