If You Are Expecting A Baby And Thinking About Hiring A Doula, We Look At What A Doula Is, What Role They Play During Pregnancy And Birth, And Where To Find One Near You
If you're pregnant and thinking about hiring a doula, or are simply curious about what their role entails, we're taking a look at the role of doulas in pregnancy and birth.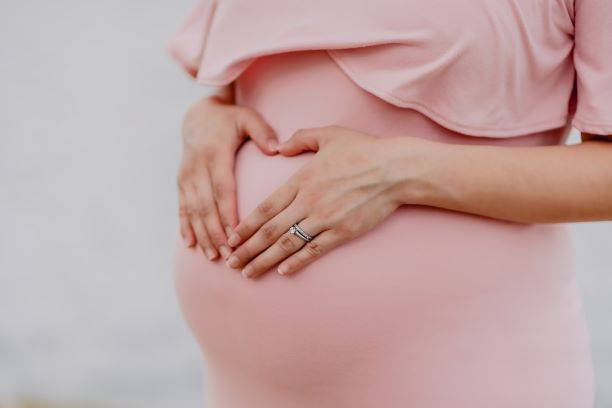 Thinking about becoming a doula? We also talk about different routes you can take to train to become a doula to help support pregnant women and new parents.
Firstly, What Is A Doula?
Doulas are individuals who support women and families to try and help them have a positive experience of pregnancy, birth and the first few weeks, or even months, of newborn life.
They can support women in all kinds of labour situations and different kinds of births, from home deliveries to c-sections, and then help support them in their early parenting choices.
The various services offered by a doula differ according to the needs of the women, couple, or family that she is working with.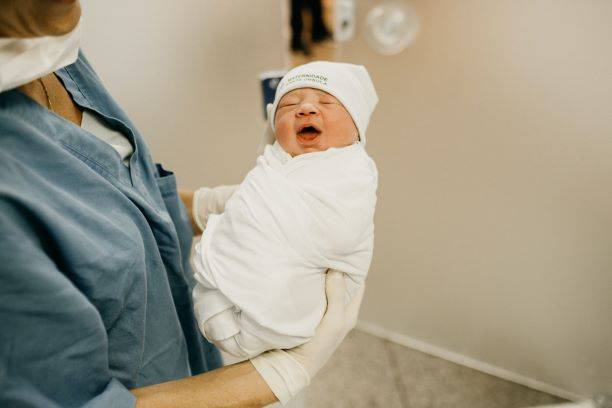 Is A Doula A Midwife?
No, a doula is not a midwife. Doulas offer emotional and practical support, but they do not replace the role of doctors or midwives, assist in medical procedures, or help in delivering the baby.
What Does A Doula Do?
Birth doulas provide ongoing support, for women and couples, through pregnancy, labour and birth and the immediate postnatal time. They will usually meet you a few times before the birth to get to know you, can help you write a birth plan or go over previous birth experiences.
They are then on alert for the birth and will come out to you when you call them during labour. Doulas will offer emotional support while you deliver the baby and can act as your advocate with medical professionals if you wish.
Post-natal doulas provide practical and emotional support for new mothers and families in their own homes, in the post-natal period. Help can range from assistance in the home (such as cooking dinners) through to listening and chatting.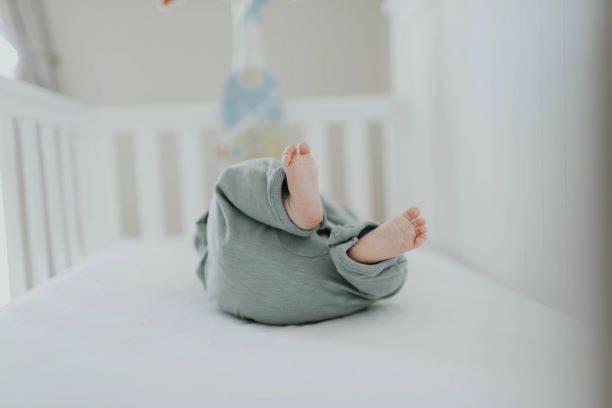 Post-natal doulas may also be qualified in breastfeeding and able to give help support and advice with baby feeding if needed.
Some doulas work as both birth and postnatal doulas, while others work only as birth doulas or postnatal doulas.
What Don't Doulas Do During Pregnancy And Birth?
Doulas do nottake a clinical role or work alongside midwives and doctors. While they may have medical training, this is not something that is used to help deliver the baby. They only offer emotional or moral support.
They are notsupposed to offer medical advice, but they can support you to find balanced information to make informed decisions about maternity care.
They do nottake the place of a midwife or doctor. Even if you hire a doula, you will still have your regular, scheduled appointments.
What Reasons Are There To Hire A Doula?
One of the main reasons is support. There are many emotional and psychological aspects involved in giving birth, so doulas can help offer support before, during and after birth.
Doulas can also help ensure you have the type of birth you want while it's taking place. It's easy for both you and your partner to be overwhelmed by everything that's going on, and hospitals can be busy, and staff stretched.
If you won't have a birth partner with you at the time – for example, if you're a single parent, your partner is away or will be needed to look after the other children – then this is a guaranteed way of having someone familiar constantly at your side throughout the entire birth.
If you're a second-time parent, a doula can help you understand why things happened as they did with your first birth, help you relax about your upcoming birth and decide on the choices you want to make second time round.
Another big reason to hire a doula is for post-birth support. They can help at home when you're recovering, which can be useful if you have other children or have had a traumatic birth.
Are There Any Reasons You Wouldn't Hire A Doula?
It's another person in the room. Giving birth is an intensely personal experience and you might want as few as people as possible around you to feel as relaxed as possible.
While you can pick and choose the doula you like, if you don't 'click' with them or feel you get on well, it might make the experience uncomfortable.
They're not a must-have, especially as the NHS provides a detailed schedule of appointments and care during pregnancy and midwives and / or doctors will deliver your baby.
There is also the additional expense, at what's potentially already an expensive time.
How Much Do Doulas Cost?
While there are a small number of NHS-employed doulas, usually offered to women in need through community schemes, doulas are mainly employed privately by families to work with them before, during and potentially after the birth.
While it depends on what services you ask for, how long you employ them for and where in the UK you are, doulas tend to cost from around £200 upwards.
How Can I Find A Doula Local To Me?
Search for a doula on the Doula UK website. Alternatively ask around, read experiences on sites like Mumsnet, or contacts at places like the NCT might be able to help.
How Do I Become A Doula?
While there is no formal training route to become a doula, you can take a course via recognised organisations such as Doula UK or the NCT.
Although you don't have to have formal medical training to be a doula, some ex-nurses or midwifes offer doula services, although they are not allowed to give medical support before or during the birth.
If you're wondering how much money a doula makes, it depends on the fees you charge and how many clients you have.
Make Sure You Also Read Our Posts: