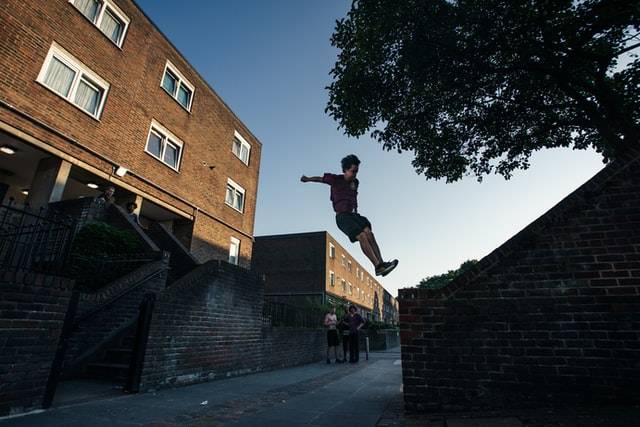 When you live in the city, it can be a little tricky to fit an exercise routine into your daily life. After all, unlike the countryside, there are often less places to go running and the gym is usually packed as well as really expensive.
If you want to keep fit in the city, then there are a few things you can do, including taking part in some Urban Exercise. Take a look at this guide to making the most of exercising in the city, maybe you'll find a few new ideas.
The Urban Gym
London and Bristol's best kept secrets are the urban gyms that take place in the very heart of the city. During your session at the urban gym, a qualified trainer will take you and a group of others who are keen to exercise on an hour long run around the city. On the way, you will frequently stop to perform static exercises on things such as benches. It's social, fun, and different every time.
Urban Hiking
If you get a day off, then there is a fantastic 5k urban hike that you can take across London. It shows that the city can be just as good for exercise as the country by linking hills and staircases together to create a tiring trek. It's a great way to stay fit and enjoy the city sights on your day off.
On The Way to Work
If you walk to work you might think that is enough, but if you are looking to up your exercise then there are a couple of things you can do on the way to get your blood pumping. When you reach a traffic light you should try marching on the spot while you wait for the light to turn green, allowing you to cross.
You should also attempt to make your route to work take you up as many steps as possible to give your legs an extra workout. Try and use the steps to enter and exit train or tube stations if possible and always go the long way around.
Little things like this can help to increase the amount of calories you burn and your overall fitness level.
If you're feeling a little low on energy, ensure that you are getting enough iron which can contribute to the reduction of tiredness and fatigue. An iron supplement could be a useful addition to a balanced and varied diet.
Clubs And Tracks
It's worth investigating any outdoor fitness facilities or clubs you can join. In large cities, running tracks are common, and often let the public use them free of charge. Generally, these are quite open and welcoming to new people, allowing you to be social and get fit all in one. Some will have a fee, and others may let you use the facilities with no charge. There are a variety of sports clubs in cities, so it is worth a look to see if there is anything you like.
Fitting In Fitness In The City
There are loads of things you can do to stay fit in the city, from taking part in the urban gym to doing little exercises on your way to work to get your heart beating and blood pumping. It's more than possible and can easily be integrated into your daily urban life. It's fitness and fun all in one.
Read More: Getting Over Feeling Self Conscious When Running In Public