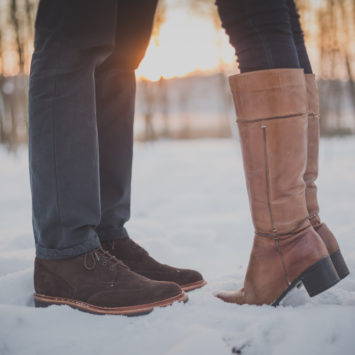 Are you thinking about trying for a baby in 2017? If a potential pregnancy is even remotely on your radar then there are several important facts about folic acid you should know before you start trying to conceive (TTC).
9th - 15th January is the first ever World Folic Acid Awareness Week, supported by IF (International Federation for Spina Bifida and Hydrocephalus) to raise awareness about the importance of taking the vitamin for all women of child-bearing age to reduce the risk of NTDs (neural tube defects) such as spina bifida.
A landmark 1991 study by the Medical Research Council discovered that folic acid (vitamin B9) could reduce the risk of NTDs significantly, by up to 72%. But 25 years on, NTDs affect around 500,000 live births every year and we are still only managing to prevent around 15% of the cases that we could.
IF , supported by Pregnacare as its global partner, recently launched a world-wide initiative to raise awareness of the importance of preventing NTDs with timely taking of folic acid; it's important to know the facts!
So here are five key things to know about folic acid, including the reasons it's so important for pregnancy (and when you should start to take it.....the answer might surprise you)
Folic acid fact 1: Folic acid - also known as folate or vitamin B9 - is very important for the development of a healthy baby as it can significantly reduce the risk of neural tube defects (NTDs), such as spina bifida. NTDs happen in the first 28 days of pregnancy, when most women aren't even aware that they are pregnant. As the 1991 study showed, there is strong evidence that NTDs can be prevented by boosting levels of folate BEFORE pregnancy.
Folic acid fact 2: The Department of Health recommends that women should take a daily supplement containing 400 micrograms of folic acid* while they are trying to conceive (ideally up to three months before they start trying, although doctors recommend that any women who might even possibly become pregnant should consider taking a supplement). You should continue taking this amount for the first 12 weeks of pregnancy, while the baby's spine is developing.
Folic acid fact 3: If you didn't take folic acid supplements before getting pregnant, it's not too late. Take them as soon as you find out you're pregnant. It also is safe to continue taking folic acid supplements throughout pregnancy as it contributes to maternal tissue growth.
Folic acid fact 4: All of the Pregnacare supplements (including Pregnacare Conception, designed for when you're trying for a baby, and Pregnacare, for when you're already pregnant) contain the exact levels of folic acid (400micrograms) and vitamin D (10micrograms) recommended by the UK Department of Health, along with vitamin B12 (which is recommend to be taken at the same time as folic acid).
Folic acid fact 5: The last of our facts about folic acid...there are many natural sources of folic acid including wholemeal bread, cereal, leafy green veg, tinned salmon and brussel sprouts. However, it would be incredibly difficult to eat enough of these to get the right amount of folic acid purely from food, which is why it is so important to take supplements if you're thinking about getting pregnant.