Are your children fans of scooting everywhere? Make sure they're safe this winter with our safe scooting tips
We've recently teamed up with Micro Scooters to offer one lucky reader the chance to win a Micro Scooter, accessory bundle and six month supply of Wellkid Smart Chewable in our exciting new competition (make sure you enter here!)
It's important to keep active even in the winter and scooting is a great way to encourage your children to get off the sofa. But as winter brings with it darker evenings and terrible weather – misty mornings, rainy pavements - it's important for you and your children to be safe, too.
To ensure that you and your child have everything you need to travel safely at this time of year, here's some safe scooting tips for all the family.
To start, make sure you have the following before leaving the house. You need:
Helmets to be safe
Lights to be seen
Bells to be heard.
Once you're kitted out and dressed up to go, make sure your children are aware of safe scooting and the importance of being safe and being seen.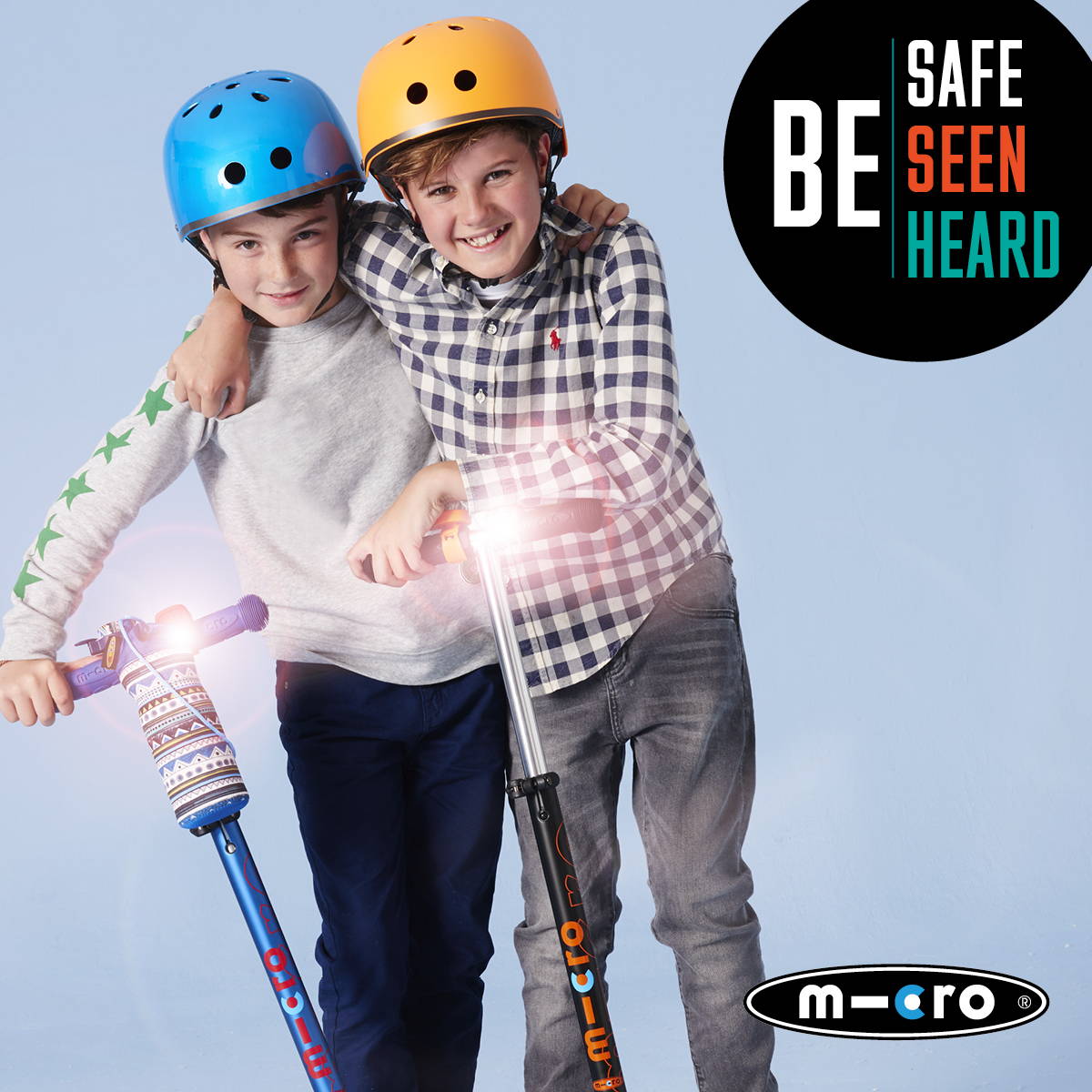 Here's Micro Scooter's ten top tips for safe scooting:
Always ensure you wear a helmet when scooting
Use your brake to stop / slow down
Don't scoot off, either wait for your mum/dad to catch up or scoot back to them
Always get off your scooter when you cross the road
Be courteous to other pavement users. Move over to allow them space, or stop if there's not enough room for you both to pass
Always listen out for cars as they could be reserving out their driveway
Look out for changes of pavement surfaces, these can cause you to go faster / slower than expected
Keep away from the edge of the pavement, scoot on the inside of the pavement away from the road
Be careful scooting after it has been raining, especially over manhole covers as they will be very slippery
Ensure you wear bright clothing, or reflective jackets, and put a light on your scooter so you can be seen – this is especially important in winter months