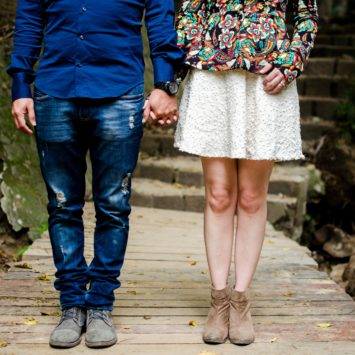 Thinking of trying for a 2017 baby? Make sure you read our fertility Q&A (we have all the information you need, right here)
Have you recently made the decision to try to conceive a baby this year? It's a big and exciting step, but can at times feel quite daunting. You might have a lot of questions - when's the best time to try? How long will it take? And is there anything else I can do?
If the world of TTC (trying for a baby) is new to you, there's a couple of simple fertility tips - apart from the obvious! - that can really help. So to get your year on the right track we've listed them below.
Here's our fertility Q&A, with questions, answers, hints and tips on fertility for when you're trying for a 2017 baby:
When's the best time to try for a baby? Lots of factors go into deciding the right time to try for a baby, from money through to lifestyle - all of these are likely to be uniquely personal to you with no right or wrong answer. Fran wrote about second babies and deciding the time was right to try for baby number one (and two!).
When should you take about folic acid? We recently wrote about the importance of folic acid and pregnancy - make sure you're clued up on *when* you should take it if you're trying for a baby (earlier than you might think!)
What should you eat when TTC (and can you still have a glass of wine?) We're all as guilty as anyone of the Christmas and New Year excesses, but try and eat more healthily if you're TTC (sadly, less selection boxes and more leafy green veg). Read some more fertility diet tips for TTC and watch our TTC tips vlog.
What helps to boost fertility? Make sure you read our post on conception tips if you're looking to make sure your body is as ready as possible.
Is there anything my partner can do? Obviously, he is 50% of the equation so it's important to focus on his health and wellbeing too. Here's some tips on male fertility and ideas for boosting male fertility.
How can I track my cycles? Lots of women like to keep track of their cycles so they can work out the optimum time of the month to try. Make sure you read our list of fertility tracking apps that do the work for you.
How long should it take to fall pregnant? This is another tricky question to answer as it will differ between all couples. Make sure you see your doctor for a pre-TTC health MOT and, again, if you're worried about anything.
If you're planning on trying for a 2017 baby, best of luck from us!