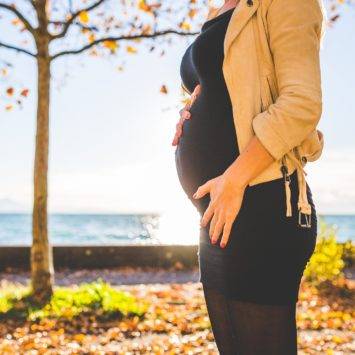 It's Pre and Post Natal Depression Awareness Week (#PNDAW17), launched by PANDAS Foundation - but what is it and why is it so important?
Did you know this week (4th-1oth September 2017) is Pre and Post Natal Depression Awareness Week?
Launched by PANDAS Foundation, the charity that provides help and peer support for parents suffering with perinatal mental illnesses including PND and post-natal anxiety, the focus this year is on antenatal mental health.
What is Antenatal Depression?
Also known as antenatal depression, anxiety or OCD, mental illnesses *during* pregnancy are far more common than many people realise. Mental well-being during pregnancy can be affected significantly by illnesses such as depression, anxiety and OCD.
How many women does it affect?
According to stats from PANDAS:
1 in 5 women experience a mental illness during pregnancy
13% of women experience anxiety during pregnancy
12% experience depression during pregnancy
There is a 1 in 3 chance that depression will carry on in the post-natal period (although early intervention can help which is why it's important to recognise the signs early)
Around 2-4% of women experience OCD during pregnancy, or in the year after giving birth. OCD can include obtrusive thoughts as well as compulsions
How can I get help?
Mental health matters at all times, and especially during and after pregnancy. If you think you - or a friend or family member - might be affected, more information on different types of perinatal illness and symptoms is here.
It's so important to reach out and get help. Here is what PANDAS recommend:
The most important thing is to speak to someone. Your friends and family care, and will want to help
Your GP can help diagnose postnatal depression, and other perinatal mental illnesses
If you aren't comfortable speaking to your GP, you can also speak to midwives, health visitors and walk-in centres who will also be able to help
However, you might need to push for help - as exhausting as it sounds - as 28% of parents surveyed by PANDAS said that their first visit to a health care professional about their perinatal mental illness did NOT lead to diagnosis and they had to go back several times
Peer Support Groups, like PANDAS groups, can offer you advice and support on ways to cope with PND, and a place to speak to other parents in the same situation
There is a dedicated PANDAS telephone helpline if you need advice on where to go for help - or if you just someone to talk to. And you can also find PANDAS on Twitter.
It's also important to know that it's NOT just you; help is available. Please don't suffer in silence.
If you would like to donate to PANDAS (Pre & Post Natal Depression Advice and Support) more information is here.
Make sure you read our posts on the difference between the baby blues and PND, and mood-boosting family fun