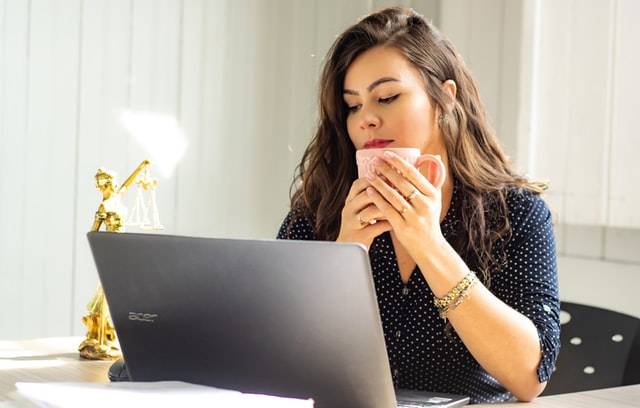 If you're a working parent, did you go back to your pre-maternity leave role, change jobs, or even re-train completely? New figures released this week show many mums run into difficulties finding flexible and family-friendly work positions after having children.
The Workingmums annual survey of 2,500 mums found 51% have retrained within the last three years - in part due to difficulties finding jobs in their previous field - 19% have not been able to get a job in their sector after a career break, and 19% have taken a lower level job in their sector after a career break.
40% of mothers said they could not find a suitable position in their field and 10% had found a position in their field but said it lacked flexibility.
But it's not all doom and gloom, as over half - 57% - said they had considered starting their own business, with 33% acting on this. And as we've seen from our TalkMum blogger profiles, many mums are able to take the opportunity to find work that really suits them. Anna retrained to set up her own styling and beauty consultancy, Rachel took the opportunity to take her legal career in a different direction, and Laura founded her website Working Parents United. And after I encountered difficulties due to the inflexibility of my old role, I was able to turn freelance which has worked out as the best solution for my family.
We spoke to Gillian Nissim, founder of Workingmums.co.uk, who said: "Organisations are missing out on a huge resource if they don't look seriously at ways to retain women in the first place and to attract them back. Our research consistently shows lack of flexible jobs is the main barrier to mums getting back to work. The most progressive employers have significantly improved their recruitment and retention figures for women through addressing this issue and some have initiated innovative programmes for women who have taken career breaks."
In response to the survey results, Miranda Russell, who is a Maternity and Childcare Consultant at My Family Care has these tips for all mums - and dads - to help everyone adjust when you return to the world of work:
1

. Get Used To Your Childcare Before You Start
Whoever you're leaving your child with, you will need to practice leaving your baby in their care. For the first time you leave him, plan something nice to do, such as a pamper session or lunch with friends.
2. Meet Your Boss To Chat About Your Return
It's a good idea to go and see your boss to discuss how it's best for you to settle in. Check that you have everything you need to get straight back to work on your first day. If you can, arrange some catch-up meetings with your colleagues
3. Treat Yourself To New Clothes
Buy yourself a new outfit ready for your return, it will help you feel more confident when you start
4. Have A Backup Plan
Both at work and outside. Are there nearby family or friends that can pick up your child if there is a problem with your childcare? There are agencies which specialise in emergency childcare if you need it, so investigate these if necessary. At work, find someone who can take over any urgent tasks if you have to return home unexpectedly and who you can trust to support you
5. Organise Routines
Make sure your child is in a good bedtime and morning routine so that they don't suddenly have to get used to going to bed later or getting up earlier
6. Make A Checklist 
Write a list of what you will need to take to nursery/childminder or leave out for the nanny – then get this ready the night before to reduce stress in the morning
7. Get An Early Night
Before your first day back. Do something relaxing and get to bed earlier than usual so you are really refreshed.
8. Make Plans
Have something fun planned for the whole family to look forward to at the end of your first week
9. Make Life Easy At Home
Do as many household chores as you can in the evening, so that you can spend your days off with your baby. If you can, order shopping online to free up your weekends
It will take time. It will be difficult to get used to leaving your baby and settling back into work, but it will get easier.
Did you return to your old job after having children, or did you seek a new position? Leave a comment and let us know.
Gillian blogs over at A Baby on Board about London life as a new mum, covering everything from baby clothes to breastfeeding. She lives with her one year old daughter Eliza and husband Alex in south London.