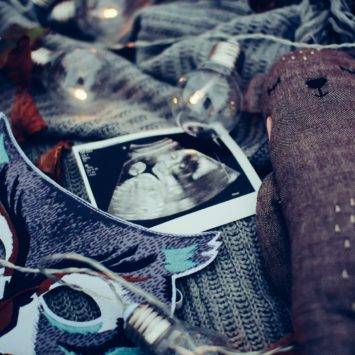 With Beyonce recently announcing her pregnancy news on Instagram, we're looking at the best creative pregnancy announcements online
Beyonce recently announced her twin pregnancy on Instagram with a photo that quickly became one of the most liked ever on the platform, which is quite a feat! Over ten million people have liked the shot of her baby bump and accompanying about her happy news.
But Beyonce isn't the first person to announce her pregnancy online and it's unlikely that she will be the last. With the ongoing popularity of social networks, many people see them as a good place to make an announcement that will tell as many people as possible at once. From Facebook to blogs, YouTube videos, a simple tweet or Instagram photo, there are many different - and creative - ways you can tell the world that you are expecting.
If you have just found out you are pregnant and are looking for some fun and creative ideas, here we look at creative pregnancy announcements from some of our favourite bloggers:
If you're a blogger, it makes sense to use your blog to make an announcement on your blog. Adele who writes the blog Beautiful Tribe announced her third pregnancy in this blog post with a series of beautiful photos of her two daughters holding the scan photo of their soon-to-be sister. Eleanor from The Bristol Parent also wrote a blog post to announce her pregnancy as did Gill from A Baby on Board.
Why not put it on video? Katie from Mummy, Daddy and Me created a YouTube video of a family picnic out to tell everyone about her pregnancy (you can also see her blog post here).
Take inspiration from the seasons like Katie from The Enchanting Blog who announced her pregnancy on Instagram in a Halloween-themed photo of her first daughter followed by a blog post with lots more details.
Be as creative as you like, and have fun with it - Charlotte from Write Like No One's Watching announced that she was pregnant with her daughter Daisy with a 'cownouncement' - read her post and watch her video to find out what we mean. Charlotte also vlogged for us through her pregnancy which you can see over on our YouTube channel.
If you liked our post on creative pregnancy announcements, make sure you read our midwife's advice on pregnancy and our interview with blogger and midwife Clemmie Hooper