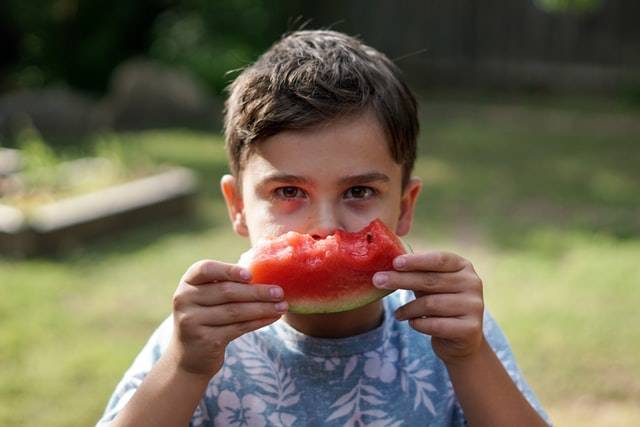 It's time to roll out your blankets, fill up your picnic baskets and head out to enjoy a family picnic. Here at Vitabiotics we're embracing the al-fresco lifestyle and celebrating National Picnic month this July.
If you have fussy eaters in your family, then packing a picnic can be tricky. It's so easy to stick to the 'old faithful' picnic items such as crisps, sweets and sandwiches, just to ensure everyone gets something they will enjoy.
During the first 12 years of your child's life, the rate of growth is incredibly rapid. Bones and muscles develop quickly making nutrition incredibly important. It's common for children to be fussy about what they eat which can mean meeting those nutritional requirements tricky.
Kids usually grow out of picky eating, but in the meantime, it's worth adding a multivitamin supplement for kids such as Wellkid Peppa Pig Multi-Vits as part of a healthy, balanced diet.
To celebrate National Picnic Month, we've created a fun-filled list offering up 10 healthy and nutrient-rich picnic food ideas that even the pickiest of eaters will enjoy.
1. Mini Wrap Bar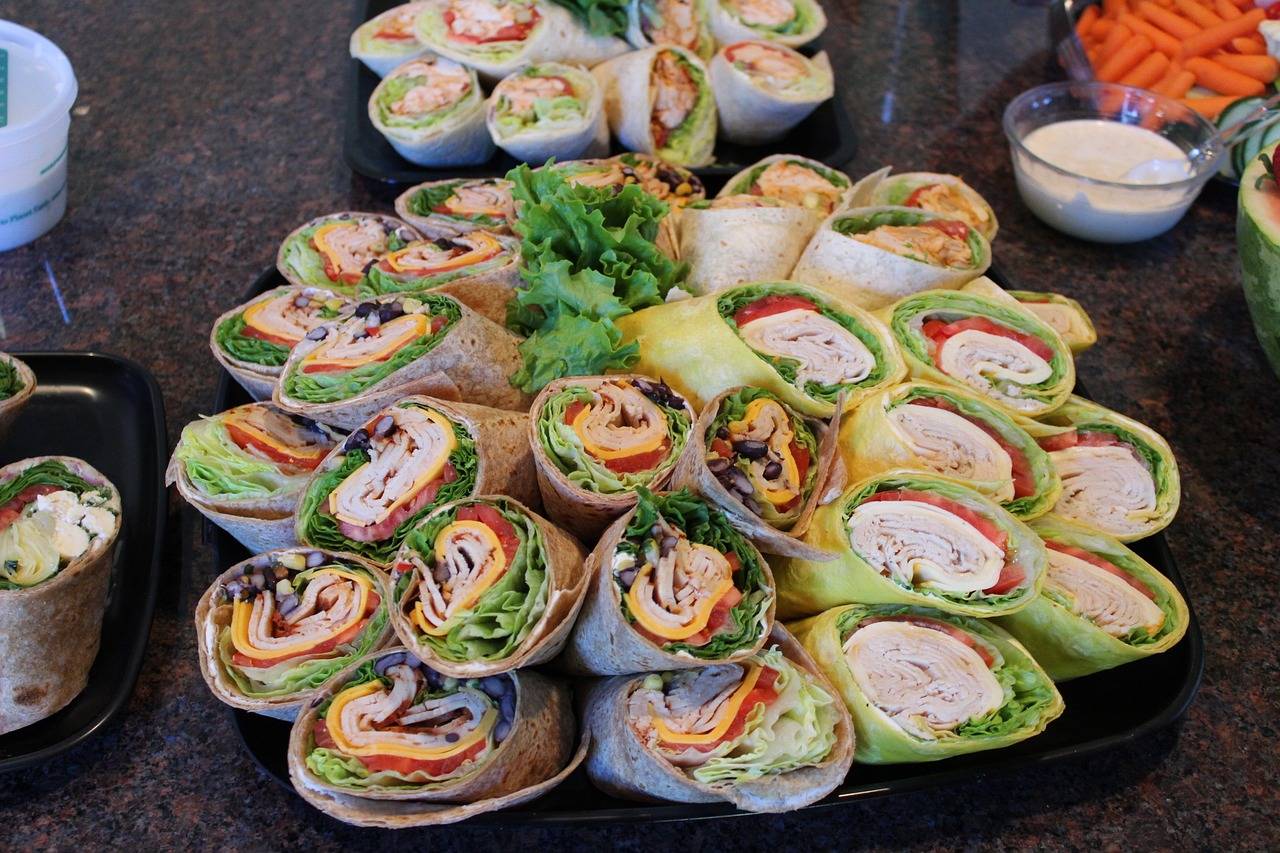 If you've got some leftover barbecued chicken from the night before, then it's time to open up your mini wrap bar. Set out a number of containers and fill them with different ingredients. We recommend strips of chicken, iceberg lettuce or a leafy green salad mix if you want to add more variety, cherry tomatoes for bursts of colour and flavour, sliced avocados for added vitamins and minerals, olives and shredded cheese. All you have to do is pop the containers open at your picnic and let your kids get creative as they fill their wraps with healthy ingredients.
2. Sweet And Savoury Salad Jars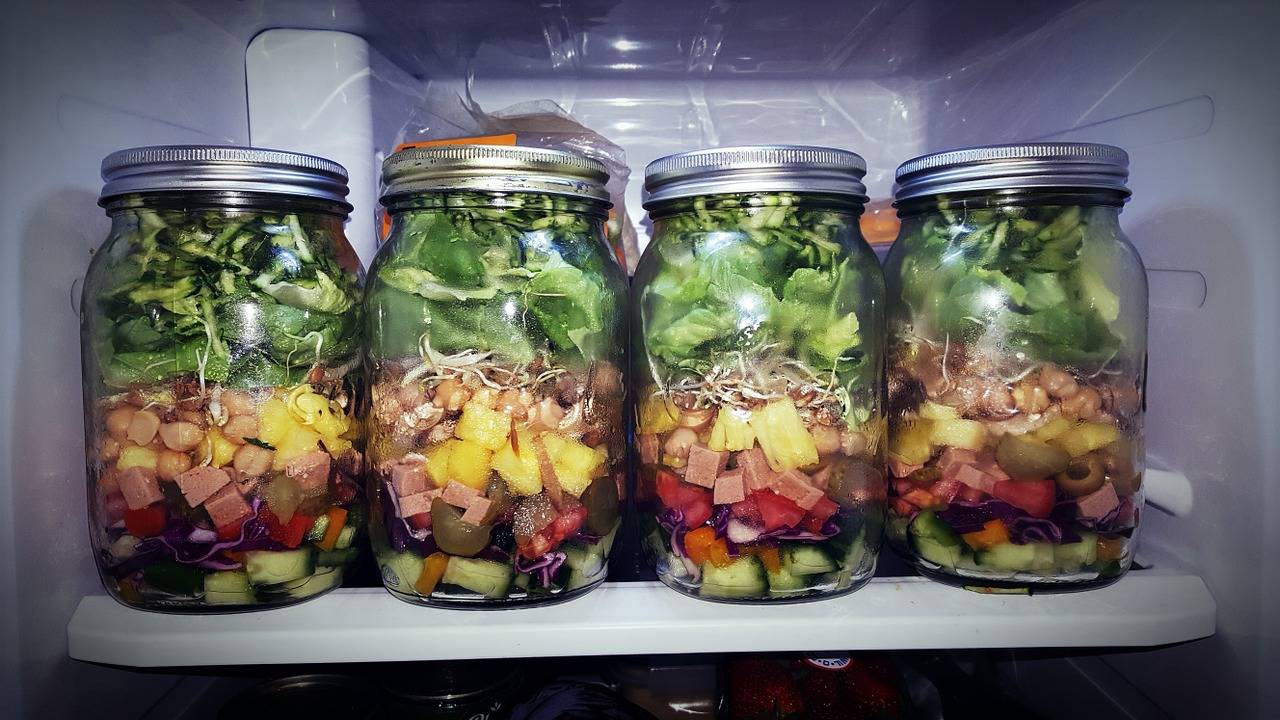 Easy to transport, no spillage and they look amazing. Liven up your picnic basket with fruit salad jars filled with strawberries, raspberries, blueberries and topped with a layer of creamy yogurt and crunchy granola. You can also pack savoury salad jars into your hamper filled with crunchy vegetables and crisp leaves all in one pot. The best thing about it is if you add a dressing, it stays at the bottom of the salad jar so your leafy greens remain fresh and crisp.
3. Hummus Even Your Kids Will Enjoy
Even the fussiest of eaters may surprise you when you present them with these child-friendly hummus and crudité jars. Entice your little one to try new foods by serving super nutritious hummus along with colourful crudités in individual jars. Chickpeas are packed full of protein, fibre, and potassium, and together with the raw veg for dipping this healthy snack is a great addition to your summer picnic.
4. Fresh Summer Salad Skewers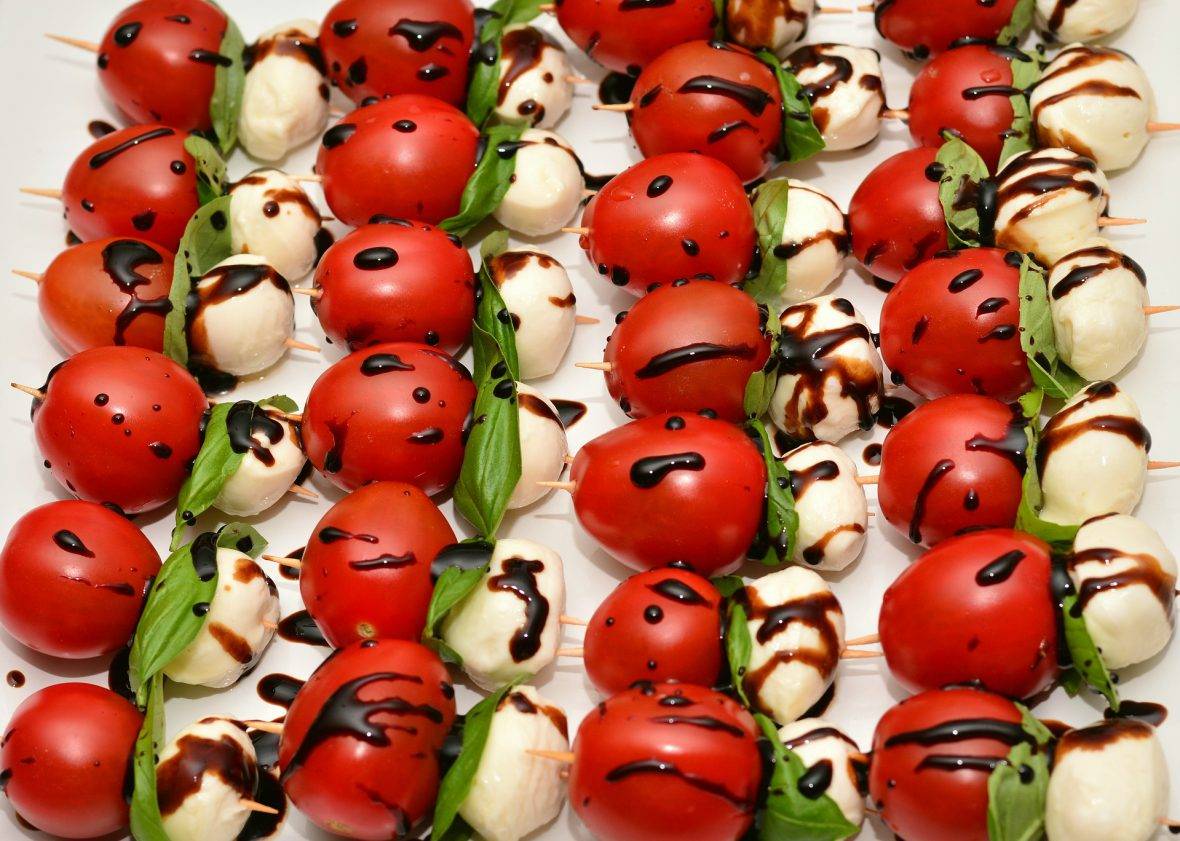 You can enjoy these easy-to-make salad skewers all year long. For summer, add baby tomatoes cut in half, four or five pieces of iceberg lettuce cut into bite size squares and, crunchy cucumber slices. If you want to mix things up and to create a skewer that is fresh and full of summer flavours, just add sweet blueberries or strawberries cut in half.
5. Spanish Omelette Fingers
Packed full of vegetables, a Spanish omelette is one of our favourite picnic ideas for the family as it is a little more inventive than what you might usually put into your hamper. Delicious hot or cold, you can keep it warm in a thermos Tupperware if you prefer, but it holds together much better when cold and therefore makes ideal picnic finger food. Packed full of protein from eggs and cheese and with as many veggies as you wish to put in it, this nutritious, healthy cold picnic food will keep your kid's stomachs full all afternoon. You can serve these omelette fingers with some wholemeal or pitta bread for some slow release carbs with raw vegetable sticks on the side.
6. Suprise Sausage Rolls
While sausage rolls can be unhealthy, if you make them at home you can control what goes into them. All you need is some ready rolled puffed pastry sheets, sausage meat from your local butcher and courgettes or other veg such as carrots to mix into the meat. You can gently fry or cook the carrot and courgette if you want to remove a bit of the crunch. Shape the ingredients into little sausage rolls, brush with some beaten egg and put them in the oven. Make sure to make enough as these surprise vegetable sausage rolls are likely to be a big picnic hit with the whole family.
7. Healthy (-ish) Cupcakes
A picnic is not complete without delicious cupcakes. While they are relatively easy to make, cupcakes are usually packed with sugar and fat. Enter the healthy cupcake for your summer picnic. From ABCD (apple, banana, cinnamon, and date) cupcakes to pumpkin and raisin cupcakes, there are plenty of recipes online for delicious and nutritious cupcakes that your kids won't even realise are good for them.
8. Melon Skewers
Your children will love these sweet melon balls on a skewer. Full of vitamins, they are quick and easy to put together. We recommend using cantaloupe, honeydew, and watermelon for a variety of flavours. As fruit starts to lose vitamin C once it has been cut it's best to make these just before you leave for your family picnic.
9. Healthy Picnic Sweets And Treats
Put together a delightfully sweet and salty picnic trail mix for your children. Fill small plastic bags with nuts, dried fruit, pretzels and a few chocolate chips. The best thing about this healthy picnic food for kids is that you can customise it with whatever you have in the store cupboard.
10. Wellkid Peppa Pig Multi-Vits
These soft, delicious natural strawberry flavoured jellies are a picnic must for your little ones aged between three and seven. Filled with vitamins A, C, and D these supplements will make sure even the fussiest of eaters get their much-needed vitamins and nutrients.