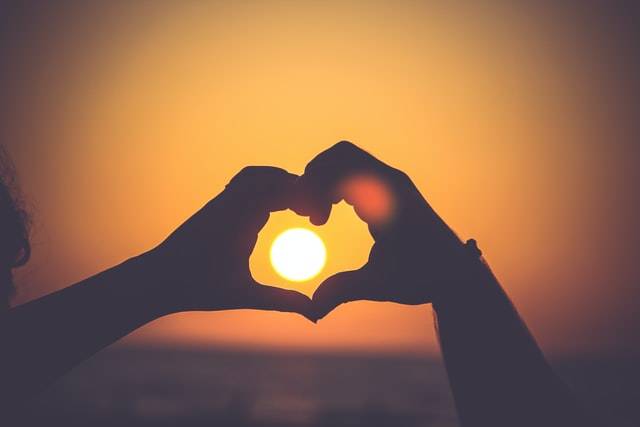 Thinking about trying for a baby? Here's ten fertility tips for *before* you TTC
Deciding to try for a baby is an exciting time. But did you know there's also lots of factors related to your fertility you should think of pre-pregnancy, before you TTC?
It's fertility fortnight here on TalkMum and we're talking about everything connected to conception. There are a lot of things related to your diet and lifestyle can make a difference to your fertility and several things you should think about before you start trying that you might not be aware of.
So if planning for a baby is on the cards, here's ten fertility-related factors to think about before you TTC:
1. Get A Health MOT
Have you been properly screened for STDs? If not make sure you are. If you are taking any prescription or over-the-counter drugs ask your doctor if it's safe to continue taking them once you start trying to conceive.
2. Think About Folic Acid
Did you know you should take this three months BEFORE you start TTC, and at least up till the 12th week of pregnancy? Here's why folic acid is important. Taking a supplement specially formulated for before conception will provide you with 400mcg folic acid and other nutrients such as l-arginine vitamin D and vitamin B12 which help support the nutritional requirements of women trying to conceive.
3. Coming Off Contraception
Taking the pill becomes second nature, but if you've on it a long time you may be low on certain vitamins and minerals (especially the B-group vitamins). It can also take longer than you'd think to become fertile again once you stop taking it, but don't be caught out quicker than you were wanting to be!
4. Timing Is Everything
As the saying goes, it's when you do it that counts. When you start to try make sure you have sex often, at least 3 times a week, the more often you try, the more chance you get at becoming pregnant. But even before you get to this point it's worth paying attention to your cycle and when you ovulate so you know the optimum times each month.
5. Think About Food
Try and eat healthily and make sure you have your five a day. Don't go on a crash diet as this may affect your ovulation and consequently your fertility.
6. And Think About Drink
Aim for around 8 cups of water a day if you can (staying hydrated is important) and stay off the booze – we know it's nearly Christmas but Department of Health advice is to avoid alcohol completely if trying to conceive or during pregnancy. Try and cut down on caffeine, too – it's thought to restrict the growth of a developing baby by constricting blood vessels and reducing blood flow to the uterus. Current NHS advice is to limit caffeine intake to below 200mg per day. (One mug of coffee = 100mg, one mug of filter coffee = 140mg, one mug of tea =75mg, one bar of milk chocolate approx. 25mg).
7. Stop Smoking
Everyone's aware of the risks, but women have a 40% lower chance of getting pregnant if they smoke, according to a report published by the British Medical Association (BMA). Smoking decreases sperm count and increases sperm abnormalities in men. Ask your GP or Practice Nurse for help in quitting.
8. Get Some Exercise
Women who exercise regularly are less likely to experience the uncomfortable side effects of pregnancy, to have excessive weight gain and more likely to feel good about their changing body. Find something you enjoy doing. But it's also important to strike a happy balance though because excessive amounts of exercise can lead to fertility problems such as irregular periods and anovulatory cycles.
9. Try And Stress Less
It's easier said than done, but try not to stress. Many people worry excessively about the whole process, even before they start. So try not to worry and enjoy the fun of trying to conceive. If this is an issue, why not take up something like yoga?
10. It's A Numbers Game
Keep in mind from the start that baby making is a numbers game. Even if you do everything 'right' you still only have a 25-30 percent chance of conceiving in any given cycle.