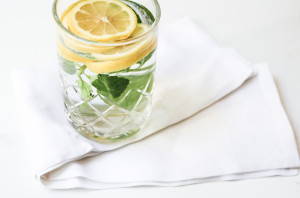 Yes, you're hot and your ankles are the size of Birmingham but that doesn't mean you can't enjoy the summer, when you're pregnant!
Most of us don't have the luxury of choosing when in the year we are pregnant, and for many, a summer pregnancy can mean getting hot and bothered when everyone else is loving the sunny weather and feeling envious that everyone else can enjoy Pimm's at the BBQ, when you're sipping lemonade.
But we have some tips on how to enjoy your pregnancy this summer...
Stay hydrated
If you're sweating lots, from the heat, it's important to drink lots of water, to rehydrate. Orange juice, coconut water and milk are great alternatives and even sports drinks which will replace electrolytes that are being sweated away. Drinking little and often is the best way to stay hydrated on a hot day.
Swim to ease back pain
Not only will swimming keep you cool and get blood flowing around your body, it will take pressure off your sciatic nerve.
Wear loose, breathable fabrics
Repeat after us: Cotton is your friend! When you're shopping for maternity clothes, avoid polyester and go for cotton (with a bit of Lycra for a nice stretch). It'll keep you much cooler on hot days.
Put your feet up!
Swollen ankles (cankles) is an unwelcome side effect of pregnancy - the extra weight on blood vessels can restrict the blood flow to the lower limbs, leading to swelling. Sit with your feet elevated on a foot stool, and better still, get some massage oil and ask your partner to give you a foot and leg rub! Munching on watercress, celery, citrus fruits, or small bits of parsley can help too as they can act as natural diuretics.
Make a Pretend Pimm's
Cheat your brain into thinking you're drinking the real thing - take a jug of lemonade with ice, add some fresh mint, strawberries, cucumber and a wedge of orange. Mmm! We promise you'll love it.
Cool it with a homemade ice lolly
Get a hit of Vitamin C by blending blueberries, walnuts and yogurt then pouring into ice lolly moulds - bingo! Your very own homemade lollies!
Do you have any other summer pregnancy tips? Tweet us @Talkmum or comment below! Now read How to keep your baby cool in a heatwave and 5 days out for you and your baby.