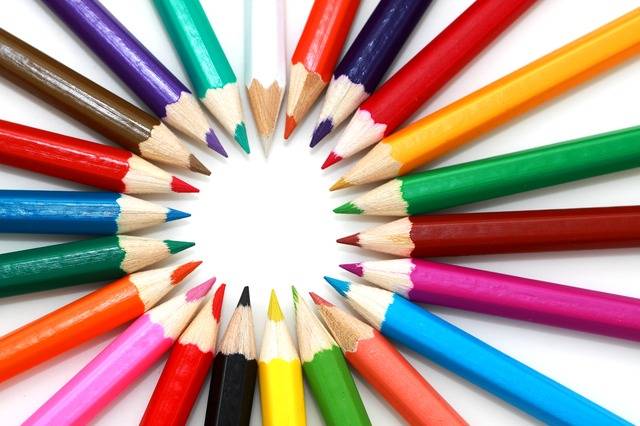 Your little one's first day at nursery or primary school can be tricky to navigate, so we've asked some mums to share some advice....
Has your child started nursery or school this week? Or perhaps their first day is next week? It can be an emotional time for everyone - even if your little one is as happy as can be, trotting into a new environment, the organisation involved and getting used to the new routine can be a challenge.
But, the good news is, it doesn't have to be awful. And not only will they get used to their new surroundings eventually, but you'll get used to the new routine too. Before you know it, you won't be able to remember what life was like before!
We asked a few experienced mums to share some advice for you...
Label Everything...
"For nursery, label everything. Send more spare clothes than you think, only send clothes you don't mind losing or getting covered in paint and don't let them take toys from home which only disappear. Also don't worry, the crying stops after you've gone out the door (and even that stops after a week or so.)" Rachel, mum of one
...The Easy Way!
"Use straighteners to iron on the labels rather than sewing them on or using a big iron. Apparently it works a treat!" Eleanor, mum of one
Keep Busy On The First Day
"Plan something to keep you busy for the first day so you don't sit at home clock-watching!" Victoria, mum of two
Get Organised
"Stick a list on the fridge of all the stuff you need to take. There is so much to remember the first couple of weeks. Oh and always check in the book bag. They deliberately hide important letters in there. Like you are some kind of parent mind reader." Gemma, mum of one
Get To Know The Other Mums
"Apart from the obvious on the first day - waterproof mascara - I'd say it's a good idea to suggest to some of the other school mums at the gate that you all go for a coffee nearby on that first day. The kids are often only in for a few hours, so rather than hanging around at home, waiting, you could be drinking coffee and getting to know the other mums!" Alison, mum of one.
Ask The Teacher To Distract Them
"Get your child's teacher involved and ask them to find a task that your child can do every morning when they arrive at school. It could be organising the book bags or putting out the pencils. Having a regular job every morning really helped to distract my daughter when it came time for me to leave. Also - it's no fun leaving a crying child at school but try to remember that it will pass and the likelihood is your little one will be happy within 10 minutes of you walking out the classroom door." Molly, mum of two
Never Let Them See You're Upset!
"(For nursery) be as enthusiastic as possible on the way - sing songs and pick out things to chat about every day (e.g. the shoe house - we still do this now!). And never let them see that you're upset when you leave." Gillian, mum of two
What are your tips for surviving those first few days of nursery or school? Share them below in the comments. Now read: Choosing the right childcare