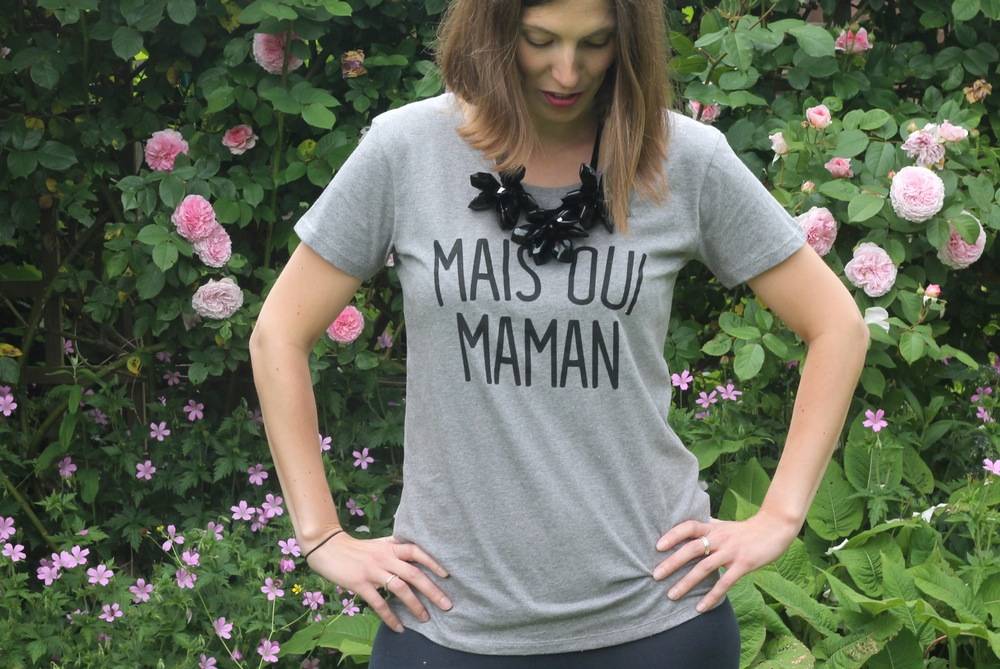 It's Time for School month, so we're looking at the best slogan t-shirts for the school run - for mums, of course!
As part of our month of school, we looked at the secrets of the school run. One of the brilliant pieces of time-saving advice that a blogger gave was to have an easy outfit to hand to wear to leave the house and then get dressed properly when you get back home (shh!).
What could be easier than a slogan top to sling on when you have minutes to get the kids there before the bell rings?
Here's a round-up of our favourite mother-themed slogan t-shirts, perfect for the school run (or nursery run...or pre-school run...or anything really!)
(From top left) Because we're all winging it, especially on those mornings when it's likely you'll make it to the school gates with un-brushed hair and only a moment to spare, so this coral and gold Selfish Mother sweatshirt is perfect.
Why not make getting dressed quicker by not getting dressed? These Mama Jyms from The Bright Company, a charity collaboration with Selfish Mother, could easily pass as outerwear. We say, do it! Modelled here by Clemmie Hooper, midwife and social media sensation - read our interivew with her here.
Control t-shirt...because you've got this! From Alphabet Bags
Even though the morning struggle is real, you're raising the future - as per this brilliantly accurate slogan t-shirt from from Mere Soure.
Adding a touch of French style to the school gate with this charity M.O.M t-shirt from the brilliant Mutha Hood (dare you not to want the tote, or the necklace! Oh my).
Which is your favourite? Leave a comment and let us know!
Make sure you also read our posts on picking a secondary school and the emotional roller coaster of your child starting school.