This month on TalkMum we've focused on life as a working parent, and how to find the balance between home, your career, and yourself.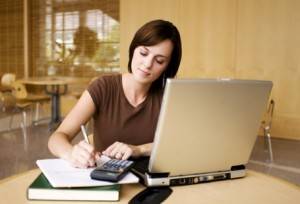 To start the month, our bloggers gave their top timesaving tips for working parents
We welcomed new TalkMum blogger Laura (the writer of ChezMummy and Working Parents United). Laura wrote her tips for adjusting to life as a working parent.
Fran wrote about how her working life changed after the birth of her second baby, and again after she had twins.
What's your top tip for working mums? Kiran's is to be organised.
Are you heading back to work, still breastfeeding, and unsure about how you're going to manage? Make sure you read Charlotte'sguide to expressing at work.
Fozia wrote about how working part-time was the perfect option for her after the birth of her first daughter.
We also profiled Laura,Fozia, Rachel, and Anna and Gill to find out the different ways everyone worked before and after maternity leave, what sort of childcare options they use, and how to find time for yourself when you're a working mum.
How do you pick the best childcare option for your child - and what do you do if your first choice is already taken? Eleanor, who is heading back to work at the end of the year, wrote about picking a nursery for her daughter in an area notorious for long waiting lists.
We wrote about the big challenge for working mums, in response to a survey that was released by Workingmums.co.uk
We also launched our competition to win tickets to The Baby Show at Kensington Olympia - make sure you enter!
If you're a working mum or dad, we'd love to know your thoughts - and let us know your tips for maintaining a balance and still finding time for yourself.
Thanks to all our bloggers for the posts! Stay tuned for our new theme, coming up next week.