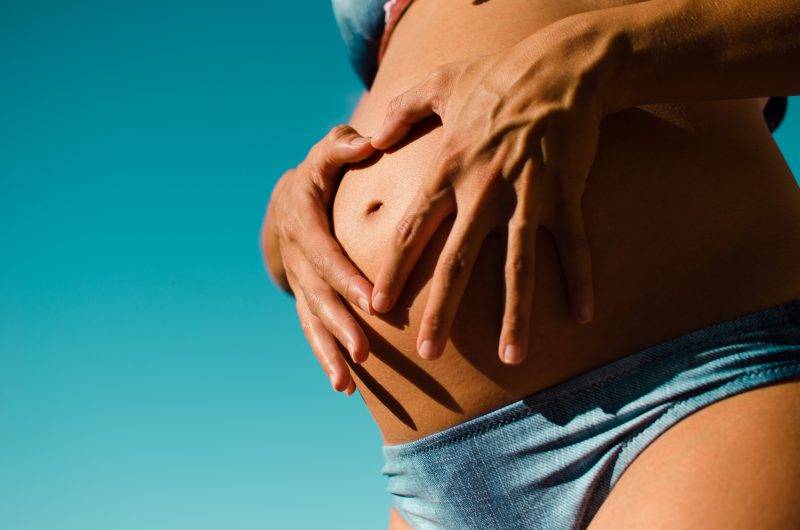 Planning A Pre-Baby Break?
Are you planning on taking a holiday while you're pregnant? Taking a babymoon before it all changes? Or just off on a short weekend break with your family? Make sure you read our pregnancy travel tips.
If you're travelling during pregnancy, remember to always speak to your doctor or midwife first to ask their advice and to discuss any potential problems.
10 Pregnancy Travel Tips
1. Always Take Your Pregnancy Notes
Our first pregnancy travel tip is...always take your pregnancy notes with you when you go away when you're pregnant, just in case something happens.
Keep your pregnancy notes in your hand luggage so there's no chance of them getting lost if your suitcase does.
2. Find Out If You're Safe To Fly
If you're planning on flying, make sure you read our post on flying during pregnancy. You can fly when you are pregnant. Flying isn't harmful to you, or your baby, and it is classed as a low-risk activity providing you have no pregnancy complications that may cause problems.
However, it's likely that you won't be allowed to fly towards the end of your pregnancy - usually 36 / 37 weeks with an uncomplicated singleton pregnancy and 32 weeks if you're having a multiple pregnancy. Remember that airlines may also require a fit-to-fly letter from your doctor after you reach 28 weeks. Always check with your airline when booking a ticket.
3. Think About Transport
Are you going by car? Long journeys can be uncomfortable when you're pregnant, so think about breaking the journey up. Make yourself as comfortable as possible with cushions, toilet breaks and snacks.
If you're travelling by boat, some ferry companies also refuse to take women in the third trimester. Check with your travel company when you book.
4. Pick Your Destination Wisely
Remember that you might not be so comfortable flying long-haul when you're pregnant, or want to be that far away from home.
Avoid any areas where there's a risk of tropical diseases, and bear in mind that some travel vaccinations and malaria tablets aren't recommended during pregnancy, which might dictate where you go.
5. Research Medical Facilities
Find out what medical facilities are available at your destination - check they will be adequate in case of a medical emergency.
6. Check Your Insurance
When it comes to travel insurance, check it covers any eventuality. Make sure you tell the provider you are pregnant when you buy.
7. Remember To Pack The Pregnancy Essentials
Take any prescription medication you might need, as well as any non-prescription medication such as indigestion tablets if you're taking them.
8. And Pack What You Need To Keep Comfortable
Pack whatever you need to keep you comfortable. Whether you can fit your giant pregnancy pillow in the suitcase is up to you!
9. Take Care On The Journey
The risk of DVT (deep vein thrombosis) is greater during pregnancy and on long-haul flights and long car journeys, so another pregnancy travel tip is to read up on medical advice and make sure you take precautions. These can include wearing supportive flight socks, moving around a lot and drink lots of water (drink enough water that you'll need to go to the loo a lot, which kills two birds with one stone). Ask your midwife for advice before you travel.
10. And While You're There
Stay hydrated, especially if you're visiting a hot country. Make sure the water is safe to drink, too – use bottled water if necessary. Keep cool and stay out of the sun. Loose, cool clothing will help but it doesn't mean you can't be stylish. Check the local food is OK, here's a reminder of pregnancy food to eat and avoid.
But most importantly, try to relax!
Our final pregnancy travel tip! Although it may seem like there's a lot to think about, make the most of your holiday while you're there. Going on holiday should be fun and relaxing, especially if it's your first baby!
Make Sure You Also Check Out:
Our post on pregnancy insomnia / pregnancy headaches / follow our Pregnacare Instagram account.