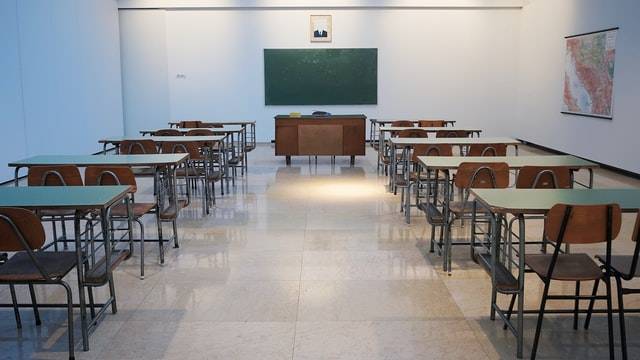 What should you look out for when picking a secondary school for your child? How will you know when you've found the right one? Here's Foz from Muslim Mummy with some tips on what to look out for when applying for schools:
It is that time of year again for many parents: decision time!
Parents all over are making decisions as to which school to send their children in September 2017. Children starting reception, children moving from infants to juniors, and children moving from junior to secondary.
I don't have the worry of just thinking about one child who is due to start reception in September 2017, but I also have a child moving into secondary. Have been through the whole decision making process for reception schools with my eldest, I am pretty certain which school to send the youngest, but the eldest is a different matter!
So here's some tips to consider when picking a secondary school (however, these tips will work for any school application, including primary school):
Read Ofsted Reports

Personally I don't feel like Ofsted reports are the be all and end all but they can give you an initial idea of how the schools are doing, compared to each other.
Visit The Schools

This is vital to give you a feel for the school and environment. We are currently visiting schools and will be visiting all that are nearby, even those that haven't been recommended by friends and family. Do not base your decision simply on other peoples comments, everyone has different experiences. There is one school in particular I am interested in which has had both negative and positive things said about it by people I know, so I can only really get an idea if I visit. Make sure you ask any questions you have when you visit.
Check The Admissions Criteria

Catchment area plays an important part in some schools; if you are out of the catchment area how likely is it that your child could get a place if they end up on the waiting list?
Think About Travelling

You may like a school that is a distance away but do think about how your child will get there, especially if they are young and need someone to take them and bring them home. Would you be happy for older children to travel alone especially in winter when it gets dark quickly?
Check Out The Schools Website

This can give you a glimpse about the school. A well maintained site can be a good indicator of how much the school prides itself. It may also give you an idea of the activities they have and the achievements of their pupils.
Talk To Your Child

This is more relevant to the older children. Take them to the open days and get their opinion on whether they liked the school.
Use All Your Preferences

You get 3 choices - use them. There is no guarantee you will get your first option but if you put 3 choices down that you are happy with then you have got more choice of getting admission into a school that you actually want.
And finally make sure you know what the deadline for applying is!
Do you know what to look for when picking a secondary school (or school at any level)? Leave us your top tips. Make sure you read our post on healthy food ideas for lunchboxes.