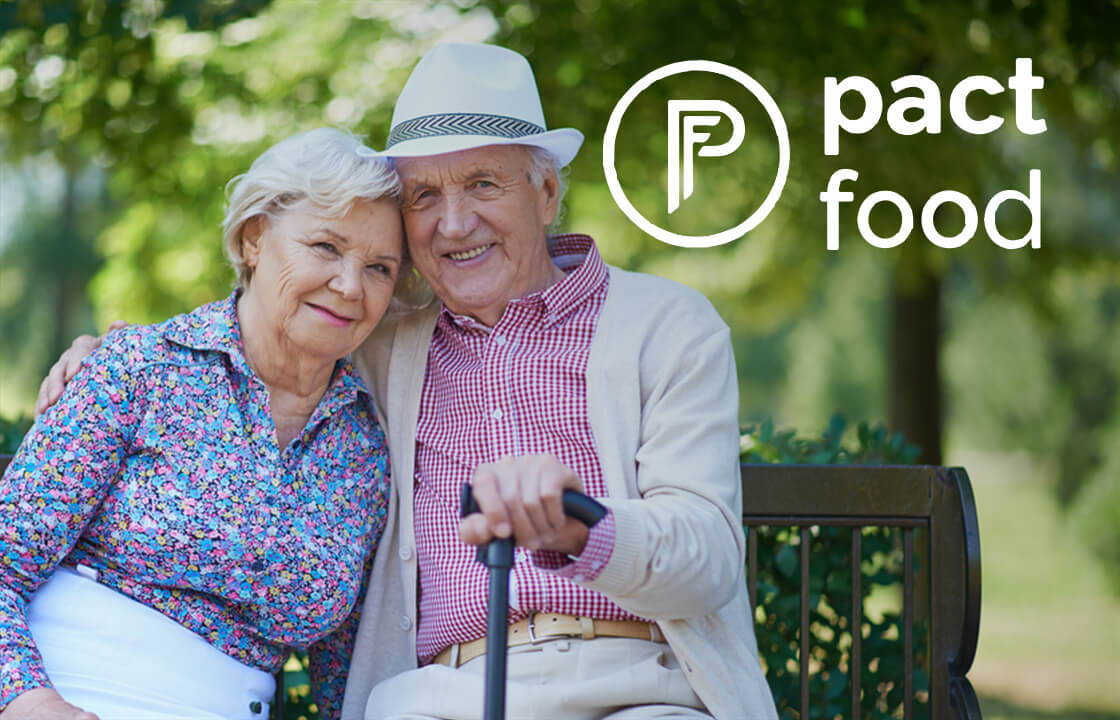 What Do Pact Food Do?
Pact Food was founded to reach the pensioners most in need with a regular, dependable supply of great tasting, healthy and convenient meals to alleviate at least some of their burden.
Age UK London's expert professionals who work directly in the community know precisely who the high risk cases are, those living in abject poverty, the sick or recently discharged from hospital for whom there is no other provision.
What Are Vitabiotics Doing To Help?
Vitabiotics provide a donation which enables Pact Food to fund vital extra meals.
Vitabiotics also provide Wellman and Wellwoman 70+ multivitamins to help safeguard the nutritional needs of men and women aged 70+.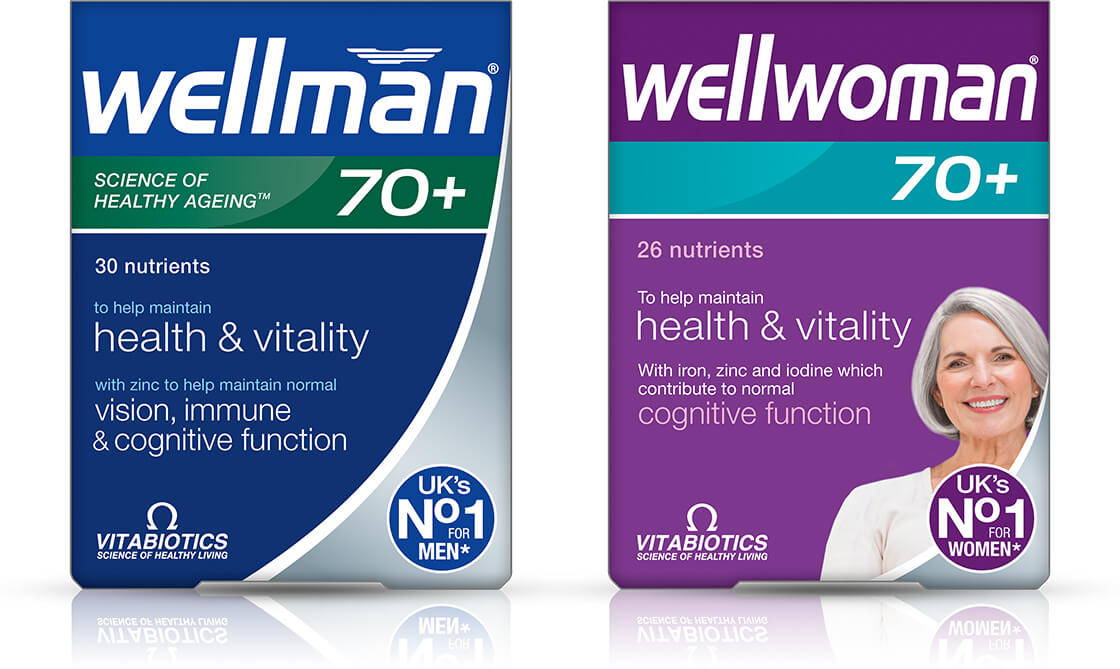 How Vitabiotics Have Helped
Arthur
Arthur lives in sparse conditions many would struggle to imagine still exist in society today, but his plight is sadly one shared by too many elderly people in the UK hidden behind closed doors. Having fresh, healthy food on a regular basis is a constant struggle for him not least because he isn't fortunate enough to own a fridge. A reliable supply of Pact Food meals that do not require refrigeration and Wellman 70+ multivitamins pledged by Vitabiotics has been given to Arthur for which he is very grateful indeed.
Fred
Fred was found wandering the streets disorientated one night by local police. He had lost his memory but was coughing up blood. In the days that followed he had no appetite and struggled to keep what little food he was eating down. He was supplied with Vitabiotics pledged Pact Food meals together with a supply of Vitabiotics Wellman 70+ vitamins. He has now reported having increased energy and an improved pattern of sleep and is on the road to recovery.
Andrew
Andrew is 91. While his spirit is strong his body is failing him. He is hard of hearing and unsteady on his feet but still fiercely independent. A recent fall at home left Arthur with a broken femur. After treatment at hospital he self discharged but with his nearest family 200 miles away, he struggled to readjust to life at home after his confidence had been knocked. A proud man, Arthur felt shame and great unhappiness at having to ask those around him for help. Thankfully Pact Food pledged by Vitabiotics allowed AgeUK to restock his cupboards with an ongoing supply of meals he could rely on, giving Arthur back his independence and pride.
Helen
Helen has been in hospital for over a month with sepsis. Her arthritis means mobility is a constant challenge for her. Her relief at finally being discharged from hospital was quickly replaced with panic when arriving home to an unexpected bill. With only £20 this meant there was no money left for food at a time when her recovery required it most. Pact Food pledged by Vitabiotics filled her cupboard and gave her the security and peace of mind that she could eat at this difficult time.
Kenneth
Kenneth has been struggling in recent months. Amongst several other issues his mobility has suffered and he now needs to use a walking frame to get about. Last month, he realised he had run out of food and with no carer on hand to support him he resorted to eating uncooked rice. Sadly this led to contracting pneumonia and a severe detriment to his lung function. He was hospitalised immediately. Following a period in hospital a 3 week Vitabiotics Pact Food care parcel was given to him by AgeUK East London which has allowed Kenneth to recover in his own home with a supply of healthy meals and Wellman 70+ Vitamins.
Tom
AgeUK East London check on Tom every few days but recently when they called for him the door went unanswered. The police gained entry to his home and found him so malnourished he was unable to speak. He was emaciated and dehydrated. After a stay in hospital, AgeUK East London put Tom on a consistent, ongoing supply of Vitabiotics Pact Food care parcels. He loves the food and says it reminds him of the meals his mum used to make for him. The food pledged by Vitabiotics has been Tom's staple diet and been a vital lifeline at a very difficult time.
Valerie
Valerie was recently admitted to hospital to remove cancer from her bowel. She now has a colostomy bag. This requires easily digestible food. Returning home from hospital she had no access to funds or even so much as a working television. A supply of Wellwoman 70+ vitamins and Pact Food pledged by Vitabiotics gave Valerie a vital lifeline to support her recovery when she needed it the most.
Harry
Harry is 102 and fiercely independent. He has battled and overcome pneumonia twice in the last 90 days but this has taken its toll on him. AgeUK East London identified that he wasn't eating sufficiently in order to make a proper recovery. A 3 week Vitabitics PactFood care pack was given to Harry which he is enjoying tremendously and he is now on track to successfully returning to eating regular meals again.