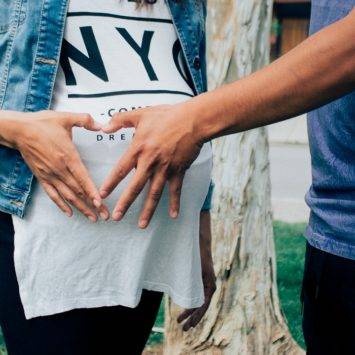 Are you expecting twins, or even triplets? We're rounding up our favourite twin mum and dads online
Following the exciting news that our blogger Jenny is pregnant again and expecting twins, we're taking a look at our favourite multiple mums and dads online:
Fran, The Parent Social: Fran is a mum of three, including twins which you can read all about on her blog. You can read the posts she's written for TalkMum including her birth story and natural delivery of twins and the twin antenatal careyou can expect as a future multiple mum.
Charlotte Parker, The Parker Four: We recently wrote about the amazing story of Charlotte who fell pregnant naturally with triplets following the birth of her son, after being given an infertility diagnosis. Make sure you catch-up with Charlotte's exciting update over on her Facebook page.
Mother of Daughters: MOD, aka midwife, mum and Insta-sensation Clemmie Hooper, shares all about her life as a mum of four after recently giving birth to her twin daughters (and of course, you can also follow her husband Simon's page, Father of Daughters). Make sure you read the interview she did for TalkMum a few years ago about being a mum and midwife.
Meet the Wildes: Amber and Kirsty who blog over at Meet The Wildes are mothers to two sets of beautifully dressed twins under three, no less. Want to find out how they manage it? You can also keep up with their YouTube channel.
Make sure you also read our advice on pregnancy food myths and the early signs of labour (what did you choose in the end?)